'The Bold and the Beautiful': Fans Think Grace Is More Meddlesome Than Brooke
The Bold and the Beautiful newcomer Grace Buckingham (Cassandra Creech) is creating a stir with fans. While Mama Buckingham had potential, her screentime mainly involved interfering in her daughter's love life. Grace's meddling behavior has viewers comparing her to another character.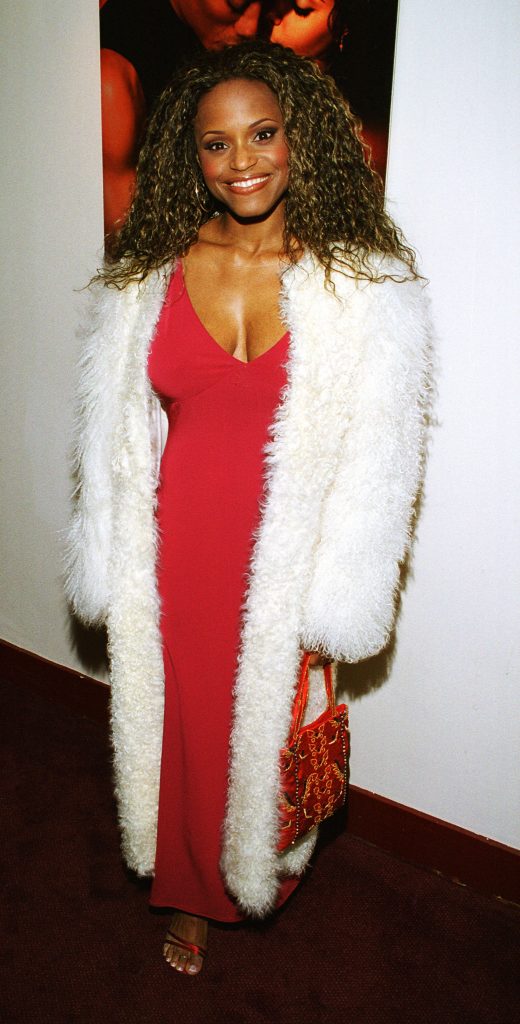 'The Bold and the Beautiful' fans believe Grace Buckingham is becoming the new Brooke Logan
From the moment Grace arrived on The Bold and the Beautiful, she's done nothing but interfere in Paris Buckingham's (Diamond White) love life. Grace isn't shy about expressing her desire for Paris to be with Zende Dominguez (Delon de Metz) instead of Carter Walton (Lawrence Saint-Victor). Grace's attitude reminds viewers of another meddlesome mother, Brooke Logan (Katherine Kelly Lang).
RELATED: 'The Bold and the Beautiful': Fans Agree It's Time for Paris and Grace to Go
Brooke also has a habit of interfering in her daughter Hope Logan's (Annika Noelle) romantic life. But when it comes to meddlesome mothers, Grace is giving Brooke a run for her money. On Twitter, fans pointed out that Grace is becoming the new Brooke.
"Not yet a version of Brooke 2.0 interfering and saying you have to be with this man, you have to sleep with this man, this man is for you, and blah blah blah," wrote one viewer.
"Grace is a Brooke in the making. Annoying AF," another fan replied.
Grace Buckingham continues pushing Paris Buckingham to reunite with Zende Dominguez
Viewers are used to many of the show's mothers being meddlesome. For the past 10 years, Brooke has encouraged Hope to fight for Liam Spencer (Scott Clifton), even though he was married to Steffy Forrester (Jacqueline MacInnes Wood). Before Brooke, Stephanie Forrester (Susan Flannery) was the queen of meddlesome mothers, constantly trying to break up Ridge Forrester (Thorsten Kaye) and Brooke.
Now, Grace has become The Bold and the Beautiful's worst meddlesome mother. Despite Paris' claims she loves Carter, not Zende, Grace isn't accepting of her daughter's decision. She believes Zende is the best man for Paris and encourages the fashion designer to fight for her daughter. However, Grace's pleas fall on deaf ears.
Will Mama Buckingham get her wish on 'The Bold and the Beautiful'?
Grace's efforts to keep Paris and Carter apart have failed on The Bold and the Beautiful. She'll blow a gasket when Paris announces her engagement to Carter. While Paris plans her dream wedding to Carter, Grace will be plotting to stop the ceremony.
Grace might have a little help from Carter's ex-lover Quinn Fuller (Rena Sofer). Quinn is the woman Carter loves, but since they can't be together, he's moving on. However, Quinn will be a single woman soon after she busts her husband, Eric Forrester (John McCook), in bed with Donna Logan (Jennifer Gareis).
With Quinn derailing their wedding, Paris will be heartbroken and need comfort. Grace won't resist the opportunity to push Paris and Zende back together. With the way characters move on quickly from breakups, chances are Paris will give Zende another chance.
RELATED: 'The Bold and the Beautiful': Carter Reunites With Quinn After Dumping Paris