'The Bold and the Beautiful' Fans Think Steffy's Reaction to Sheila Holding Hayes Was Way Over the Top
'The Bold and the Beautiful' fans know Sheila and Steffy will never get along — and some fans admitted they thought Steffy overreacted to this 1 moment.
The Bold and the Beautiful has experienced significant changes in recent weeks, with new characters joining while others seemingly come back from the dead. The most shocking appearance was by the resident evil, Sheila Carter.
Avid fans of The Bold and the Beautiful are aware of Sheila's track record, and she has largely been branded the vilest human being on the show.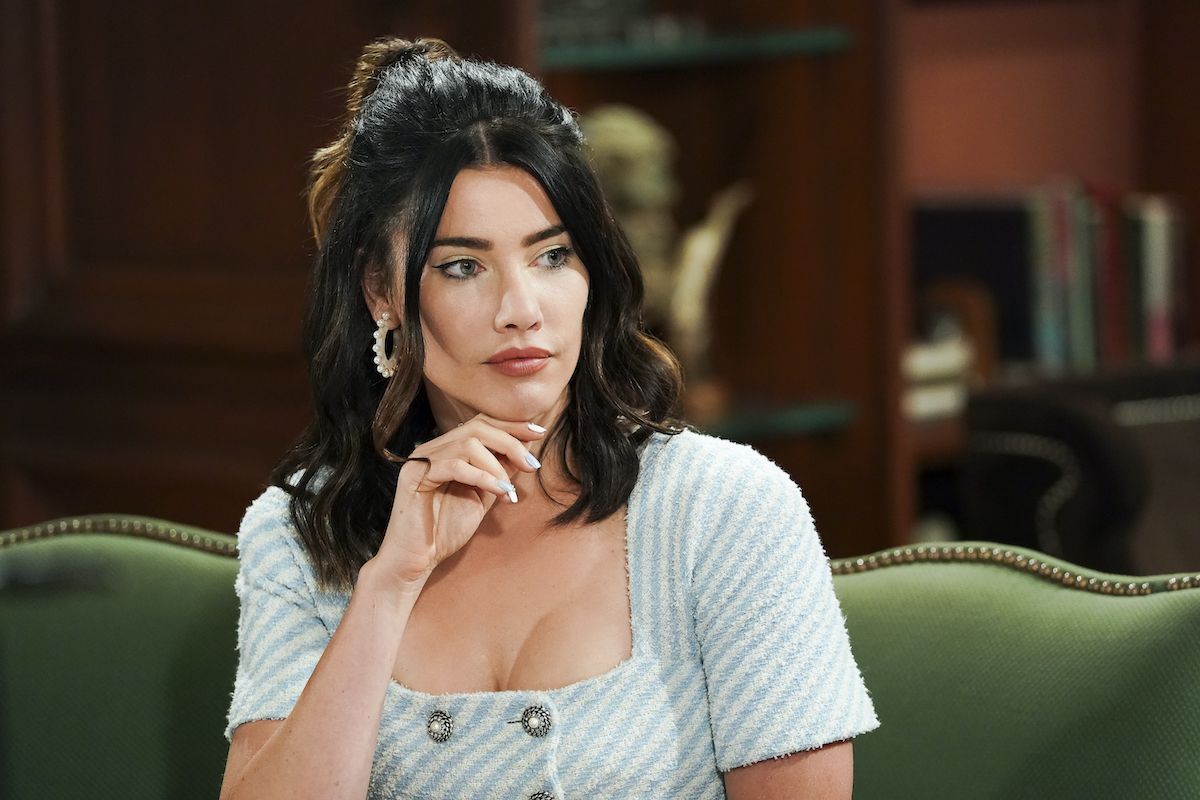 Although her intentions are still unclear, fans think Sheila is up to something, and everyone doesn't trust her. Steffy recently walked in on Sheila holding her baby, and fans are divided about whether her reaction was justified or over the top.
Fans think Steffy's reaction to Sheila holding Hayes was dramatic
Sheila has made it clear she is willing to do everything to be in Hayes' life. She swore to do everything it takes to have a relationship with her grandson, and we are still not sure what that means. This, of course, hasn't particularly sat well with Steffy, who is cautious about Sheila.
Recently, Sheila went over to the house to see her family, and she was met with hostility with everyone asking her to leave town with a promise never to return. Finn even let her hold the baby as a last gesture, to which Sheila tearfully promised if he let her hold Hayes, he would never see her again.
As emotional as the moment is, it's interrupted by Steffy, who freaks out when she sees Sheila holding her child. Although it's understandable, given Steffy doesn't understand the context of Sheila holding Hayes, fans can't get over how "over the top" her reaction was at the moment.
One fan said Steffy reacted as if "the devil" was holding her baby over a fire it was that over-the-top." Some fans seemed to disagree, as Finn had already broken his word to Steffy when he texted Sheila and allowed her to hold the baby. Some fans said they'd have the same reaction if their "evil mother-in-law" was holding their child.
Sheila arrived during Finn and Steffy's wedding
Sheila has had a close but not so cordial relationship with the Forresters for the longest time. She has generally been missing-in-action, but her return shocked even the best of us as she chose the most unfit moment to show her face.
Sheila made a surprise return during Finn and Steffy's wedding, and it's safe to say no one was pleased to see her. Although the Forresters protested her presence at the wedding, Sheila let them know that she had as much right as everyone to be there, noting that she wouldn't miss her son's wedding for anything further shocking those involved.
Finn's parentage has always been a mystery. The much that's known about his family is that he is the adoptive son of Jack and Li. Although many fans believed Quinn Fuller would turn out to be Finn's mother, we were wiser to the fact that it would be a B&B character, just not Sheila.
The revelation that Steffy would have Sheila for a mother-in-law stunned her as she is aware of the villain's long history with her family. Steffy was, therefore, willing to go to extreme lengths to protect her family.
Is Sheila setting the stage for her final act?
Ever since Sheila set her foot in Genoa City, she's left everyone looking over their shoulder, none more than Steffy. The uncertainty surrounding Sheila's presence has fans thinking she is going to do something drastic. According to Soap Hub, Sheila might be setting the stage for a kidnapping.
The site notes that Sheila is aware of Steffy's reservations about her and Hayes. So if Finn and Steffy ever leave the baby in the care of Paris for a long stretch, Sheila might use it as a chance to grab Hayes and run.