'The Bold and the Beautiful' Fans Think Zoe Is Jealous of Paris
Just look at The Bold and the Beautiful. The series — itself a spinoff from the even older The Young and the Restless — has been on the air since 1987
Trying to decipher the motivation behind the bizarre actions of soap opera characters is at least half the fun of being a fan of the genre. It's these little quirks and tensions between clashing personalities that keep fans tuning in again and again despite the shows often covering familiar ground.
Sure, the twists and turns may be far-fetched at times and wholly unbelievable at others, but the emotions the characters capture are rooted in reality, and that gives these shows resonance that obviously lasts. 
Just look at The Bold and the Beautiful. The series — itself a spinoff from the even older The Young and the Restless — has been on the air since 1987 with no signs of letting up anytime soon. Today's fans are dissecting the motives behind one particular character's actions, and many have come to the conclusion that Zoe is jealous of Paris. 
'The Bold and the Beautiful' is known for its rocky love stories
The setting for The Bold and the Beautiful is the fashion world of Los Angeles, but that's really just the backdrop for the real story of the show, which is the relationships between the many, many intertwining characters. In its impressive run that has spanned more than 5,000 episodes, the show has brought viewers plenty of reunions, break-ups, infidelities, and shocking betrayals. 
Fans aren't always impressed with the characters that they see on the screen. In fact, taking sides in relationship squabbles is a big part of the fun of being a viewer of the soap operas — especially when fans are able to take to social media to voice their support for their favorites and cry foul when they see someone behaving badly.
These rocky love stories are perfect proving grounds for fans who want to test their theories about someone's true character, and often the plots from the past are rehashed as a way to make sense of newer storylines. 
Zoe is a character a lot of fans love to hate
Love triangles are a tried and true tool of not just soap operas but literature in general. There's no quicker way to up the drama and have everyone's worst qualities come forward than to put them into a battle over one another's affections.
Recently, the show has used a love triangle between Zoe Buckingham, Carter Walton, and Zende Forrester-Dominguez to keep viewers glued to the screen. Nominally, Carter and Zoe are in a committed relationship, but fans are not wholly convinced. 
Zoe's feelings for Zende are clearly still an issue. Even though Carter proposed to Zoe and she accepted his offer of marriage, the flirtation Zoe had with Zende was undeniable, and many fans believed that she was no good for Carter. On top of that, Zende's clear attraction to Zoe's sister Paris put even more complications into the mix.
As wedding plans moved forward for Carter and Zoe, it was clear that obstacles would soon stand in the way. 
Is Zoe acting out of jealousy toward Paris?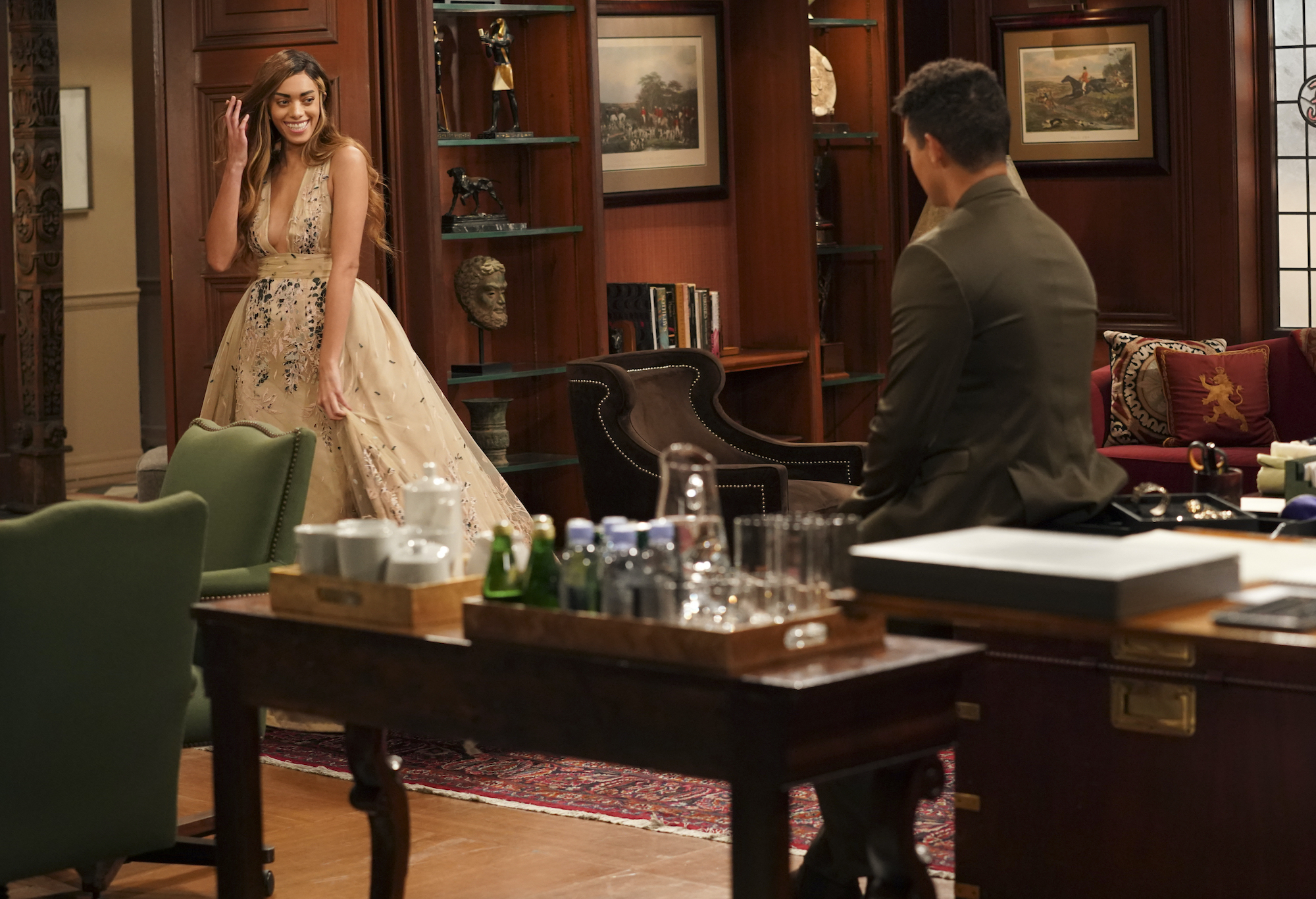 Zoe's sister Paris made a surprise appearance on the show, and the arrival was clearly a precursor to drama from the moment it occurred. While Zoe may have been flirty with Zende, it did look like a happily ever after with Carter was just around the corner. With Paris' arrival, though, everything was less clear.
When talking about her new role on the show, the actor who portrays Paris — Diamond White — had this to say: "I'm coming to mess with Zoe's life a little bit." 
While Paris — and her clear attraction for Zende — certainly did throw some things into upheaval for Zoe, Zoe has certainly not made things easy for Paris, either. As Paris is faced with a job offer for Forrester, Zoe is doing everything she can to stop it from happening. What's at the center of Zoe's actions toward her sister?
Why can't she just be happy for Paris and let things settle? Fans believe that jealousy is at the root of her motivations, and it may just cause turmoil for everyone involved.