'The Bold and the Beautiful' Fans Are Thrilled For Finn and Steffy and Their New Baby
'The Bold and the Beautiful' fans are thrilled for Finn and Steffy and new baby Hayes.
The Bold and the Beautiful fans have one new plot development to look forward to that's causing a lot of excitement: Finn and Steffy's baby. But is Finn Steffy's baby daddy? What did they name the baby? Will the couple get married, and how will this impact Finn and Steffy's upcoming wedding?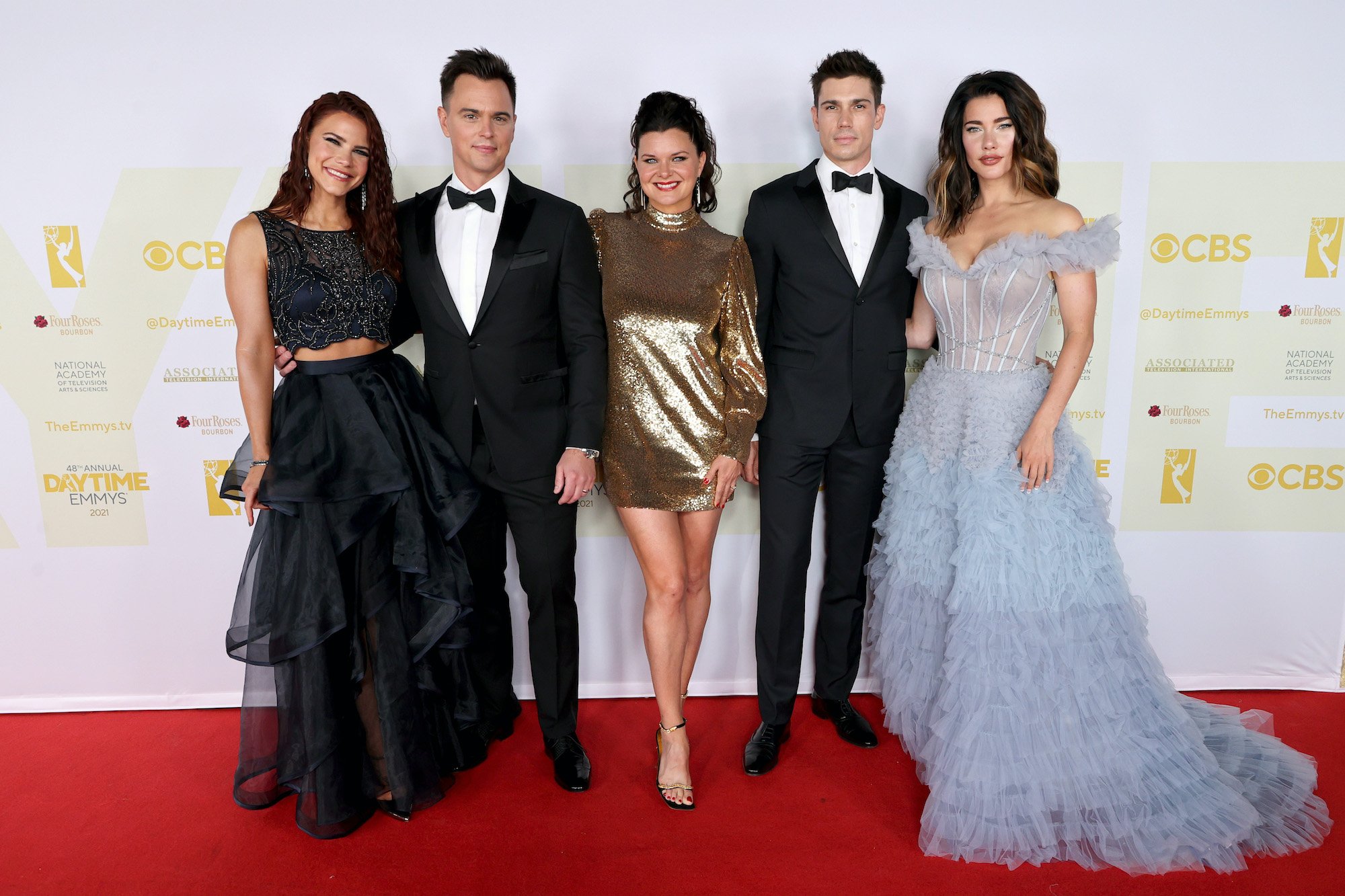 Finn and Steffy's baby has added a whole new element to the show, raising a ton of questions. Let's take a deeper dive into what happened and what The Bold and the Beautiful fans can expect going forward. 
Finn and Steffy welcome baby Hayes
According to Soaps, Steffy gave birth with Finn looking on in quite a memorable way. The couple opted for an at-home water birth. They put up a miniature baby swimming pool in their living room and saw the baby delivered without incident. It may go down as one of the show's happiest moments. 
They named the baby Hayes. What makes this moment so much sweeter for fans is that throughout her time on the show, Steffy has struggled with regard to pregnancy. She experienced a miscarriage and infertility. She eventually had a daughter named Kelly with her previous partner, Liam. That union ended when Liam told her he had got another woman, Hope, pregnant. 
This isn't Steffy's first child, but it may be her first chance at a functional, healthy relationship. In a world where tragedy and misfortune often strike to help drive the plot forward, baby Hayes seems like a rare win-win situation for Steffy and Finn. 
Fans are thrilled and can't wait for Finn and Steffy's wedding
Fans of the show have taken to Twitter to express their excitement over the baby and about the couple's impending nuptials. What made them happiest is that Steffy got the opportunity to have a baby in what seems like a loving, stable relationship with Finn. 
What will be interesting to see is how the wedding and their romance play out. Steffy and Finn represent a new opportunity for Steffy to establish a meaningful relationship away from Liam. But in the world of soap operas, storybook endings don't typically last long.
Not much is known about Finn as a character outside of his relationship with Steffy. Is there a chance he has skeletons in his closet? Will he remain committed and faithful to Steffy, or will he be led astray? 
Questions like these will be answered in time, but the question on everyone's minds right now is: when will Finn and Steffy get married? 
When will Finn and Steffy get married?
While Finn and Steffy welcomed Hayes in a great moment, they don't quite have their happily ever after yet. Fans are now left wondering when the pair will get married. 
One fan on Twitter expressed a bit of impatience with the couple, saying they wanted them to get married (though they were happy about the birth): 
"Doctor Finn and Steffy baby finally arrives and it's so good to see some thing different and they are happy but when are they going to say I DO get married to seal the deal and their so happy and Kelly gets a baby brother"
Soap Opera Spy reports that a wedding is in the works, though there's no set date as to when it will happen. Some fans of the show actually believe that the actors who portray the couple of Steffy and Finn (Jacqueline MacInnes Wood and Tanner Novlan, respectively) are a couple in real life, but this isn't the case. They each have partners of their own.