'The Bold and the Beautiful': Fans Tired of the Meddling Logan Sisters
The Logans are one of The Bold and the Beautiful's core families. Since 1987, viewers have watched the interactions between the Logans and the Forresters. Brooke Logan (Katherine Kelly Lang) and her sisters Donna and Katie Logan (Jennifer Gareis and Heather Tom) were beloved characters. However, fans are annoyed with the siblings due to their interference in Eric Forrester's (John McCook) life.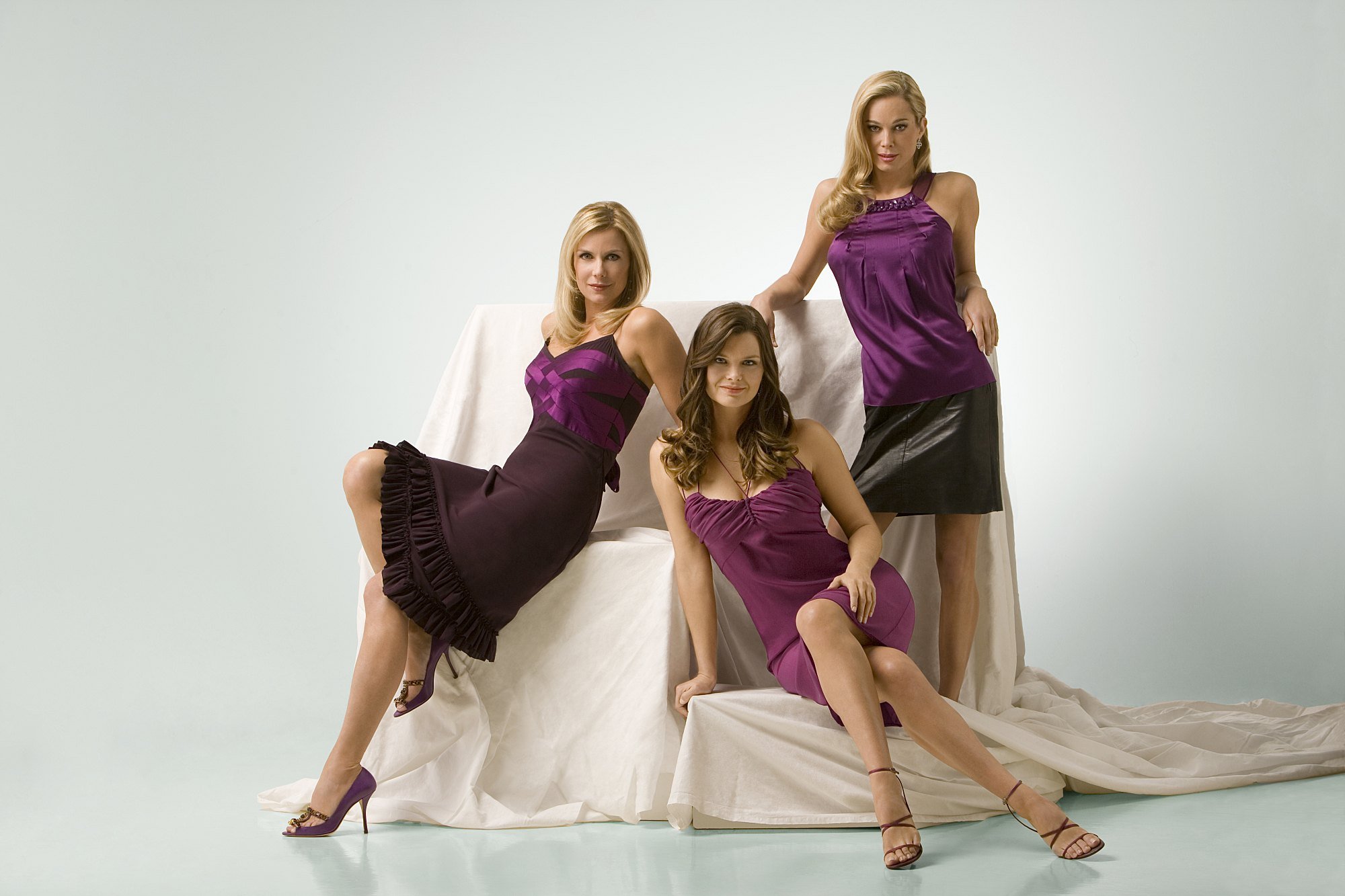 'The Bold and the Beautiful' Logan sisters meddle in Eric Forrester's marriage
Soap opera characters tend to be meddlesome, and the Logan sisters hold that honor on The Bold and the Beautiful. In recent weeks, the sisters have been meddling in Eric Forrester and Quinn Fuller's (Rena Sofer) marriage. After discovering Quinn's affair with Carter Walton (Lawrence Saint-Victor), the siblings could resist chiming in with their opinions.
RELATED: 'The Bold and the Beautiful' Speculation: The Logan Sisters Uniting Behind Eric Has Ulterior Motives
Brooke and company have been digging for answers from Eric, and they're also encouraging him to dump Quinn. While the sisters believe they're helpful to The Bold and the Beautiful fans, they're irritating. On Twitter, viewers discussed their annoyance with the Logans' constant meddling. "These Nosey Sisters are way too much. They need a life," wrote one user. "This whole thing with the Logan women is getting to be so Jr. High. Brooke butt out and let Quinn and Eric figure it out," another commenter chimed in.
Quinn Fuller furious with the Logans
The Bold and the Beautiful fans aren't the only ones miffed at the Logans. Quinn goes ballistic when she overhears Brooke encouraging Eric to reunite with Donna. As expected, the jewelry designer isn't wasting any time igniting her feud with the Logan sisters.
RELATED: 'The Bold and the Beautiful': Will Donna Back Down After Quinn's Threat?
Fearing her role as the Forrester matriarch is in danger, Quinn confronts Donna. She makes it clear that she is and will always be Eric's wife. She then warns Donna that Eric is off-limits and that she and the rest of the Logans will back off. Given Quinn's vicious side, it might be best for the women to heed her warning.
Brooke Logan not giving up in her plan
Quinn might rattle Donna with her threat, but she doesn't intimidate Brooke. The eldest Logan sister has made it her mission to remove Quinn from Eric's life. She believes Eric is unhappy with Quinn, and their marriage will lead to more pain and humiliation.
Brooke feels Donna and Eric deserve a second chance. The exes' recent scenes together have sparked memories and Eric's mojo. Donna is the key to Eric's happiness, and she'll try to reunite them. Yet, Brooke's meddling will further irritate Quinn, and it might lead to dire consequences for the Logan family.