'The Bold and the Beautiful': Fans Don't Understand Why Eric Didn't Visit Steffy
'The Bold and the Beautiful' character Eric Forrester is coming under criticism for not visiting his granddaughter Steffy Forrester while she was in the hospital.
The Bold and the Beautiful heroine Steffy Forrester (Jacqueline MacInnes Wood) underwent a tragic ordeal. Steffy was shot and rushed to the hospital as doctors worked to save her life. Steffy's family gathered at her bedside as they awaited news on her diagnosis. However, there was one relative missing at the hospital.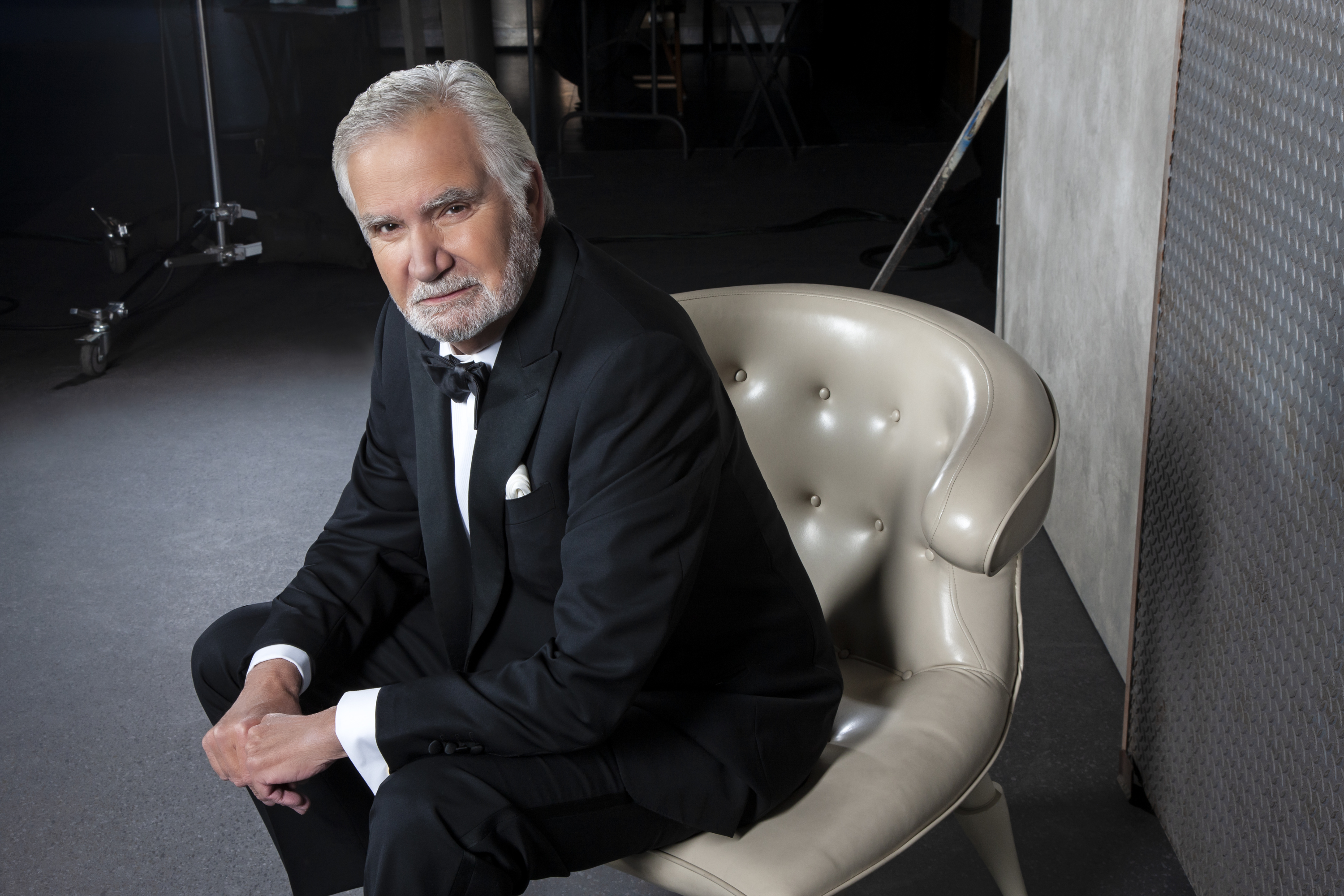 'The Bold and the Beautiful' fans think Eric Forrester should've been at the hospital
After news spread about John "Finn" Finnegan's (Tanner Novlan) death and Steffy's shooting, the Forresters and Logans gathered at the hospital. Ridge Forrester (Thorsten Kaye), Taylor Hayes (Krista Allen), and Thomas Forrester (Matthew Atkinson) kept vigil at Steffy's bedside. Before long other family and friends came to pay their respects.
Brooke and Hope Logan (Katherine Kelly Lang and Annika Noelle) couldn't resist coming, nor could Liam Spencer (Scott Clifton). Even Zende Dominguez (Delon de Metz) and Paris Buckingham (Diamond White) stopped by. Yet, an important person was missing, and that's Steffy's grandfather Eric Forrester (John McCook).
The Forrester patriarch preaches the importance of family, yet couldn't be there for his granddaughter. On a Twitter thread, fans called out Eric's absence.
"I'm still waiting for Eric at Steffy's bedside. Eric is only allowed to console Brooke's baby cries & tears. Ridiculous that Liam came when Eric should be there," wrote one viewer. 
"I still want to know when Eric is going to show up at the hospital to see how Steffy is doing," another user chimed in.
Eric Forrester is aware of his granddaughter's condition
While Eric's been absent from the hospital, he's aware of Steffy's condition. On the April 18th episode of The Bold and the Beautiful, Eric was at Forrester Creations with Quinn Fuller (Rena Sofer). Eric admitted to staying productive to keep his mind off Steffy.
Eric then told Quinn the best thing they can do is rally around Steffy, and they'll overcome this latest obstacle as a family. While Eric's speech was touching, many fans found it hypocritical. As viewers pointed out, he'll go to Brooke to console her after a breakup with Ridge. However, he can't go to the hospital to see Steffy, who is fighting for her life.
Steffy Forrester will need her family more than ever on 'The Bold and the Beautiful'
Steffy survives the shooting, but the aftermath will be harrowing on The Bold and the Beautiful. She's heartbroken to learn her husband Finn is dead. Now Steffy will face life without her true love and raise two kids independently.
She'll have a lot of support from Ridge, Taylor, and Thomas. Also, Liam will undoubtedly be hanging around Steffy as she recovers. Whether Eric visits his granddaughter when she gets home remains to be seen.
Yet, Steffy will have a huge support system around her. It'll come in handy with Sheila Carter (Kimberlin Brown) lurking in the background, ready to take out Steffy. Now would be a good time for the Forrester patriarch to step up and help his family overcome this latest challenge.