'The Bold and the Beautiful': Fans Don't Understand the Fascination With Paris
'The Bold and the Beautiful' character Paris Buckingham is receiving a lot of air time recently. Paris started out as a fan favorite upon her arrival, however interest in her has waned. One of the reasons is everyone's praise for the young woman. However, fans aren't fascinated by her.
The Bold and the Beautiful loves to bring in new characters. Paris Buckingham (Diamond White) is one of the show's latest players. In less than a year, Paris has become a central part of numerous storylines. At first, Paris was popular with fans, but that admiration has since diminished.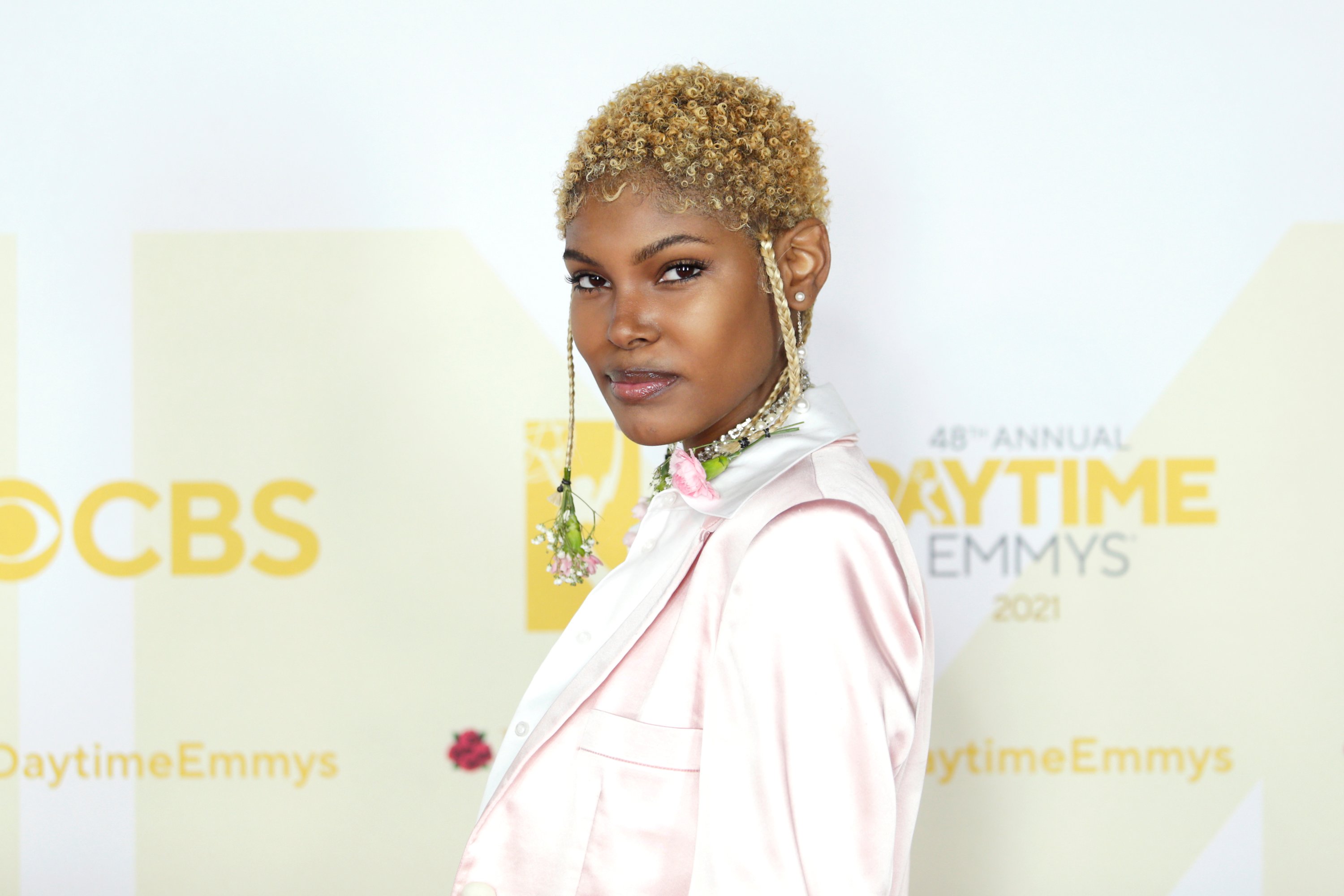 'The Bold and the Beautiful' fans tired of the Paris Buckingham praise
When writing for Paris, The Bold and the Beautiful, writers aren't doing the character justice. Paris first debuted as a good girl, but recently her actions have fans viewing her as a villain. Paris' tendency to jump from man to man is a turn-off for many viewers.
Although she's in a relationship with Zende Dominguez (Delon de Metz), Paris fantasized about Dr. John "Finn" Finnegan (Tanner Novlan) not that long ago. Now, Paris has another man showing interest in her, and fans can't understand why.
In a Twitter thread, viewers discussed the fascination with Paris. "I don't get where all the praise for Paris comes from. Why does everyone think she's so special. She's done nothing to deserve it," wrote one user. Another commenter chimed in with, "There is nothing more sickening than the writers having Thomas and Zende always fawn over Paris. There is nothing special about that girl at all!!"
Fans used to love Paris Buckingham
The Bold and the Beautiful viewers didn't always dislike Paris. When the character arrived on the scene, she was viewed as a heroine. Paris had a rivalry with her estranged sister Zoe Buckingham (Kiara Barnes). Zoe was unhappy with Paris' new job at Forrester Creations and her relationship with Zende and began meddling in her life. Fans were on Paris' side in the battle between the sisters.
Following Zoe's departure, Paris' new storyline revolved around Finn and Steffy Forrester (Jacqueline MacInnes Wood). The couple invited Paris to move in with them after discovering she had no place to live. Soon Paris became infatuated with her boss' husband. She started to fantasize about kissing Finn and became his confidante during the conflict with Steffy and Sheila Carter (Kimberlin Brown).
Fans weren't thrilled about the idea of Paris ruining Steffy and Finn's marriage. The Bold and the Beautiful writers agreed and quickly ended the storyline.
Zende Dominguez and Thomas Forrester battle over the same woman
The dislike for Paris may continue to grow with The Bold and the Beautiful's current storyline. Paris appears to be over her Finn infatuation and is committed to Zende. However, their relationship is about to be tested by another man.
Paris recently became Thomas Forrester's (Matthew Atkinson) new roommate. As predicted by fans, Thomas is developing feelings for the singer. Whether Paris feels the same way about Thomas remains to be seen. But Zende and Thomas will be battling for the affections of Paris — a love triangle fans don't want.