'The Bold and the Beautiful' Fans Want Hope and Steffy to Leave Liam Behind
Fans of the long-running CBS daytime drama, The Bold and the Beautiful, have been privy to the sensational Liam-Hope-Steffy storyline for years, and many of those fans are ready for the super convoluted, on-again-off-again love triangle to finally come to an end. Reasons given include Liam's maltreatment of both women as well as the fact …
Fans of the long-running CBS daytime drama, The Bold and the Beautiful, have been privy to the sensational Liam-Hope-Steffy storyline for years, and many of those fans are ready for the super convoluted, on-again-off-again love triangle to finally come to an end. Reasons given include Liam's maltreatment of both women as well as the fact that he's basically all-around bad news.
The long history of Hope and Steffy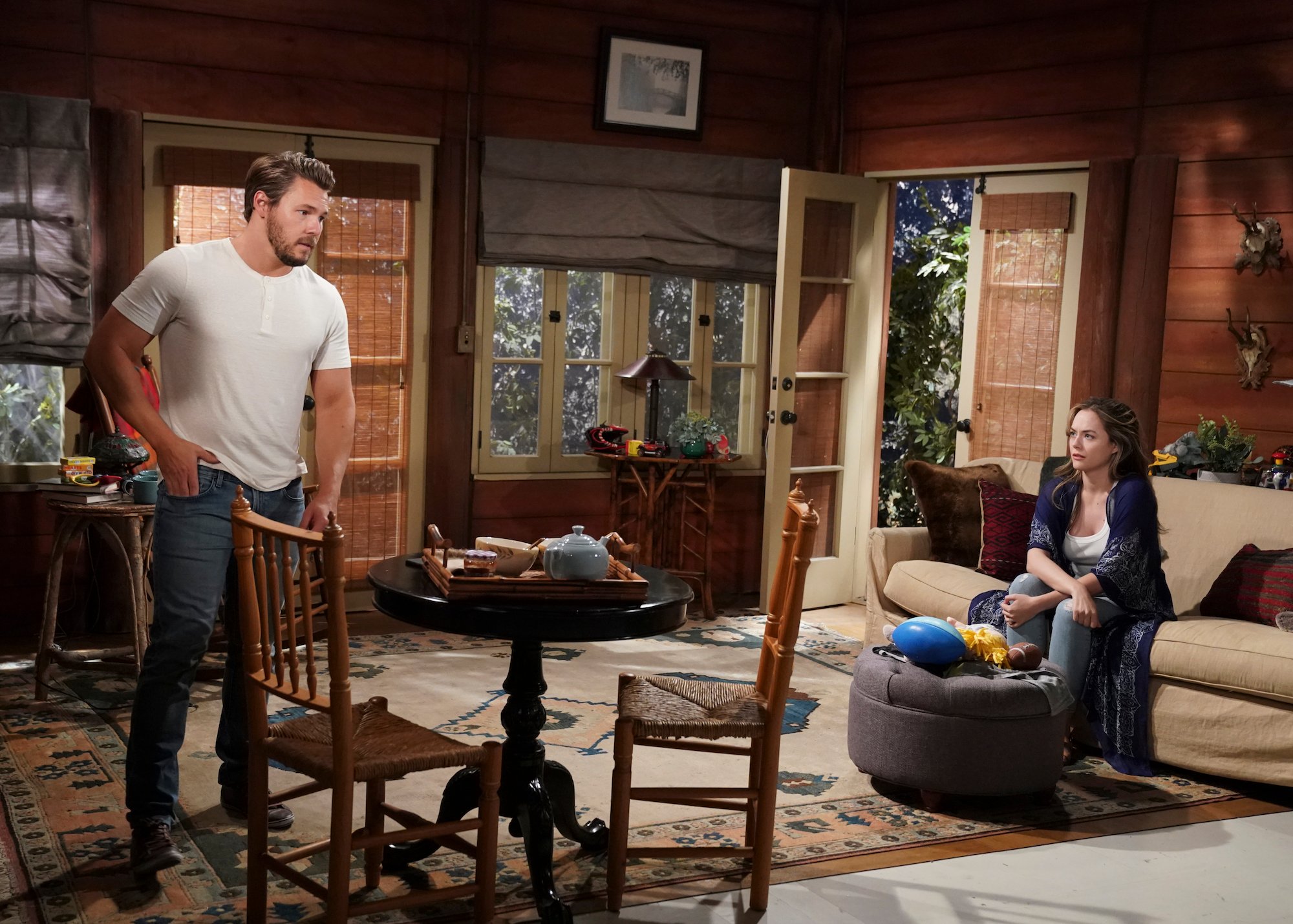 Portrayed by Los Angeles native Scott Clifton, Liam Spencer is not the first man to be pursued by both Steffy Forrester (Jacqueline MacInnes Wood) and the long-suffering Hope Logan, portrayed by Annika Noelle. In fact, the emotional roller coaster between the two has been going on for decades and bears more than a striking resemblance to a long-ago love rivalry that involved Steffy's mother, Taylor Hayes, and Hope's mom, Brooke Logan. As you may recall, both were deeply in love with and battled mightily for Ridge Forrester.
Steffy and Hope first butted heads over a fellow named Oliver Jones. After Oliver came Wyatt Brooks, whom they each married at different points in the decades-long timeline. When Liam Spencer arrived on the scene, however, he proved to be the most important -and most enduring- love interest either woman ever had, despite the fact that the indecisive man has flipped, flopped, and otherwise evinced his inability to commit for years, explains Soaps.
Liam and Steffy's most recent indiscretion
Liam and Steffy married one another three times over the course of their tumultuous relationship but lately, he's been trying to work things out with his current wife, Hope. Nonetheless, Steffy keeps a picture of her former flame on display providing one of many clues that she's still not over him despite the fact that she is currently with John "Finn" Finnegan. This featured photo may explain in part why the pair recently fell into bed together after Liam mistakenly thought that he saw Hope dallying with Thomas Forrester.
Oddly enough, what Liam actually witnessed was Forrester enjoying the faux affections of a mannequin designed to look exactly like Hope. Instead of confronting the pair right away, Liam poured his heart out to Steffy, and Hope found herself cheated on yet again.
If B&B fans get their way, Liam will find himself out in the cold after betraying Hope for the last time.
Fans are sick of the Liam love triangle
In response to a Twitter post from The Bold and the Beautiful that asked if the couple known as "Lope" could continue after Liam's most recent infidelity, fans responded with a resounding "Hell no!" while noting how badly Liam has treated both Steffy and Hope.
Fans are particularly unhappy with Liam, while simultaneously shading Steffy for sleeping with him while she is clearly in a relationship with someone else. Fans called Liam things such as toxic, disappointing, and unworthy of the attention of either woman.
It wasn't just tweeters who expressed their dismay with Liam. A recent commenter on the B&B Facebook page said, "Both women should tell Liam to hit the bricks. They should both be portrayed as strong successful women who both learned the lesson their moms never did."
What's next?
So, have viewers seen the last of Liam Spencer and his philandering ways? At this point, anything could happen. According to Soap Opera Spy, actor Jacqueline MacInnes Wood, who portrays Steffy, is pregnant in real life, and this fact could certainly add an interesting spin to the whole Liam-Steffy-Hope storyline.
By the way, it's not only B&B fans who are disgusted with Liam's duplicitous behavior. On December 4,  Scott Clifton told his Twitter followers "For the record, of course I want to choke Liam as much as y'all do. He's become a terrible person."