'The Bold and the Beautiful': Fans Want Sheila and Quinn to Team Up to Take Brooke Down
'The Bold and the Beautiful' fans know Sheila and Quinn know how to stir the pot — and fans are hoping they'll team up for a Brooke take-down.
The flare for the dramatic and daily dose of suspense has once again created a chance for returning characters to band together. The Bold and the Beautiful recently saw the return of Sheila with shocked reactions from the Forresters.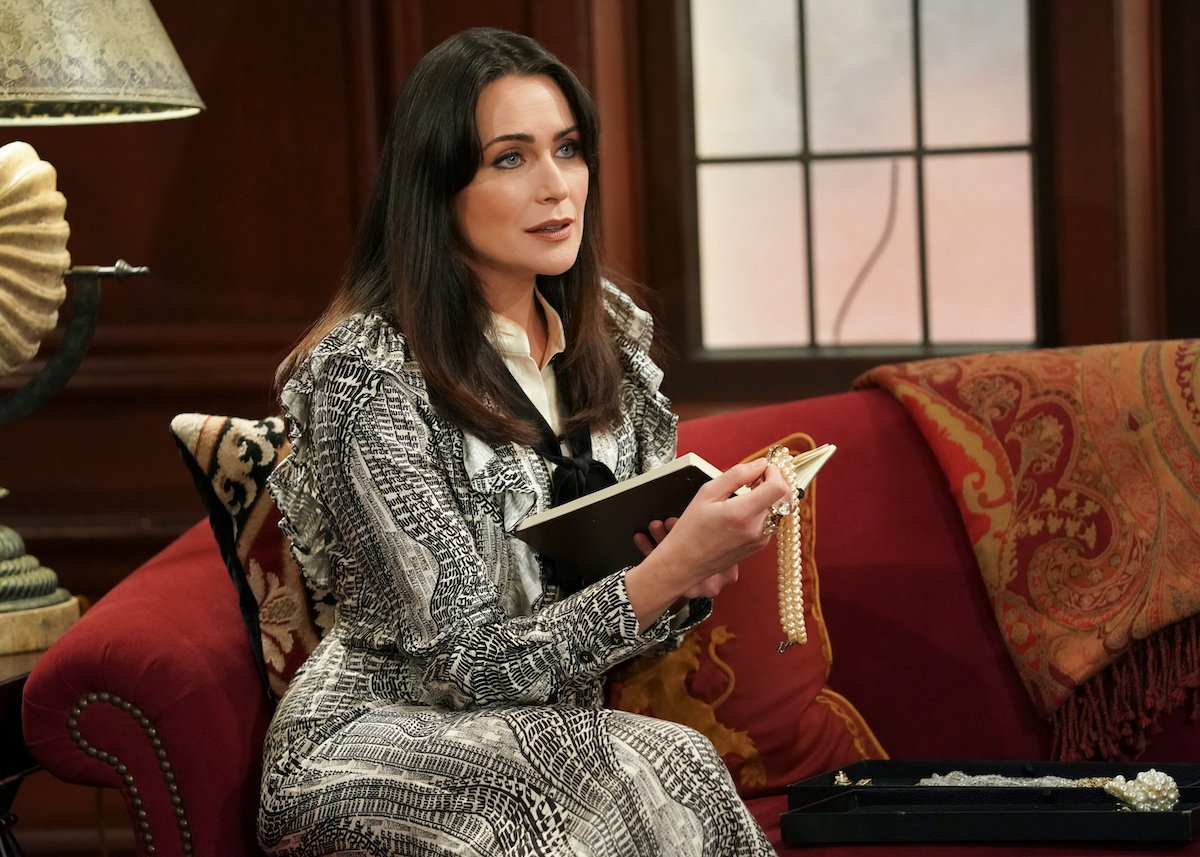 What will happen if the cunning of Quinn and the criminal mind of Sheila unite?
Revenge is best served… together!
Jilting a wife can be more devastating to a Forrester's future than almost anything else, as Eric is no doubt about to figure out. Fans have been voicing their desire on Twitter to see a coalition form between Quinn and Sheila to take down Brooke.
Brooke's position on her newfound pedestal could be in danger if Quinn and Sheila could put their own differences aside long enough to band together to drag her down. Would it be enough to save Quinn's marriage and keep Brooke from interfering, again?
Even though Donna is not as innocent as she appears it seems like it is Brooke who is pushing the envelope of lust and love at this point. Since Quinn overhears the negative comments that Brooke makes, she has every right to issue her ultimatum and team up with Sheila to put Brooke back in her place!
Will Quinn, Sheila, and Brooke's flair for drama cause more problems?
There is no doubt these three women have been round and round each time they meet. Each has been married to Eric at one point, but none of them can seem to let him go. Brooke seems determined to break apart the marriage of Quinn and Eric, but will it actually work?
Even though both Quinn and Sheila are well known for their drama, there may be more in store than Quinn can handle with the criminal mind of Sheila by her side. Sheila's return almost guarantees more fighting and, somewhere down the line, a kidnapping or attempted murder.
Sheila has already served time in prison for her misdeeds but promises she has changed. Shooting at Quinn and kidnapping Brooke are certain events that The Bold and the Beautiful followers will not soon forgive or forget.
So, is it possible that Quinn will set aside her animosity toward Sheila and ask her to help? It's possible she could go that far, but how much extra drama will be introduced into her life if she chooses to go that route?
Will we see a dynamic duo emerge between Quinn and Sheila or is Sheila going to be on her own?
What will be more likely as the daily drama unfolds? Will Quinn stay close to Eric and save her marriage despite Brooke's meddling? Or will she find she has been placed on notice and Eric is almost set to move on?
Teaming up with Sheila may be the only way for Quinn to keep her marriage together, but only if Eric doesn't find out. Brooke needs a little knockdown from that high ladder she's climbing, and the two semesters might be the only ones that could pull it off.
Wait! What happens if they do team up, Quinn saves her marriage to Eric, and Brooke is left in the dust? Sheila will certainly have a price to her performance, possibly requiring more from Eric and her son Finn. Who knows, her next step may be removing Quinn herself!
Each day brings us closer to the answer of the drama on The Bold and the Beautiful. Stay tuned in to learn if Quinn and Sheila will unite as fans think they should. Brooke could also wiggle her way into Eric's love life more by controlling who sleeps next to him in the huge Forrester Mansion bed.