'The Bold and the Beautiful' Fans Want Sheila to Stay
Love or hate her, Sheila Carter brings the heat. The female villain has caused problems on The Bold and the Beautiful since the '90s. Although she took a break from scheming for a while, her comeback was even grander and more evil.
Fans love hating Sheila. Although some don't agree with her methods, they want her to stay.
Sheila killed Finn and refused to confess
Sheila's storyline began with an infatuation with Dr. Scott Grainger. Her lust for the doctor takes her down a dark path from which she's never been able to return. It also formed the basis of her storyline with her longest-running feud involving Grainger's wife, Lauren Fenmore, whom she's tried to kill since 1990.
Sheila left Genoa City for a while but returned with a new face when the show noted she had plastic surgery to look like Phyllis Summers. The original Sheila (Kimberlin Brown) returned to The Bold & the Beautiful for one year in 2017 before returning in August 2021.
This time, her return came when she showed up at her son Finn's wedding to Steffy. Finn never knew Sheila to be his mother as Li raised him. Nonetheless, he tried to get to know her. On the other hand, Sheila tried to get Steffy out of the way to ensure she had Finn's love and his and Steffy's son Hayes to herself.
Things came to a standstill when she tried to kill Steffy, but Finn threw himself in the line of fire. Sheila got angry that she shot Finn instead of Steffy and aimed the gun back at her, shooting her too. Finn was pronounced dead at the scene, and Steffy was rushed to the hospital.
Steffy couldn't recall the events for a while. Sheila refused to fess up. However, Steffy came for her when she finally recovered.
'The Bold and the Beautiful' fans don't want Sheila to go
Steffy remembered that Sheila was behind her husband's death as well as her hospital stay. This didn't sit well with Steffy, who outed Sheila for her crimes. This leaves some room for the possibility of Sheila running away from the law or facing the consequences, which may involve a long time behind bars.
Fans aren't happy with either possibility as it means Sheila is facing possible removal from the show. The Bold and the Beautiful recently posted a snippet of the altercation between Sheila and Steffy as she recalled the events. The police took Sheila her way, and the show captioned the video, "Is this goodbye for Sheila?"
Fans immediately came to the villain's defense on Twitter, asking for the show to keep her on. One fan said, "I hope this isn't goodbye because that'll mean seeing more of Quinn." Another said, "Got to keep Sheila. Her performances are mesmerizing." One user pleaded with the show not to "write her off again." They said, "She is the show. Like Y&R, they both need Sheila Carter." Some fans also pleaded for the writers to transfer her to The Bold and the Beautiful's sister show The Young and the Restless.
What's next for Sheila on 'The Bold and the Beautiful'?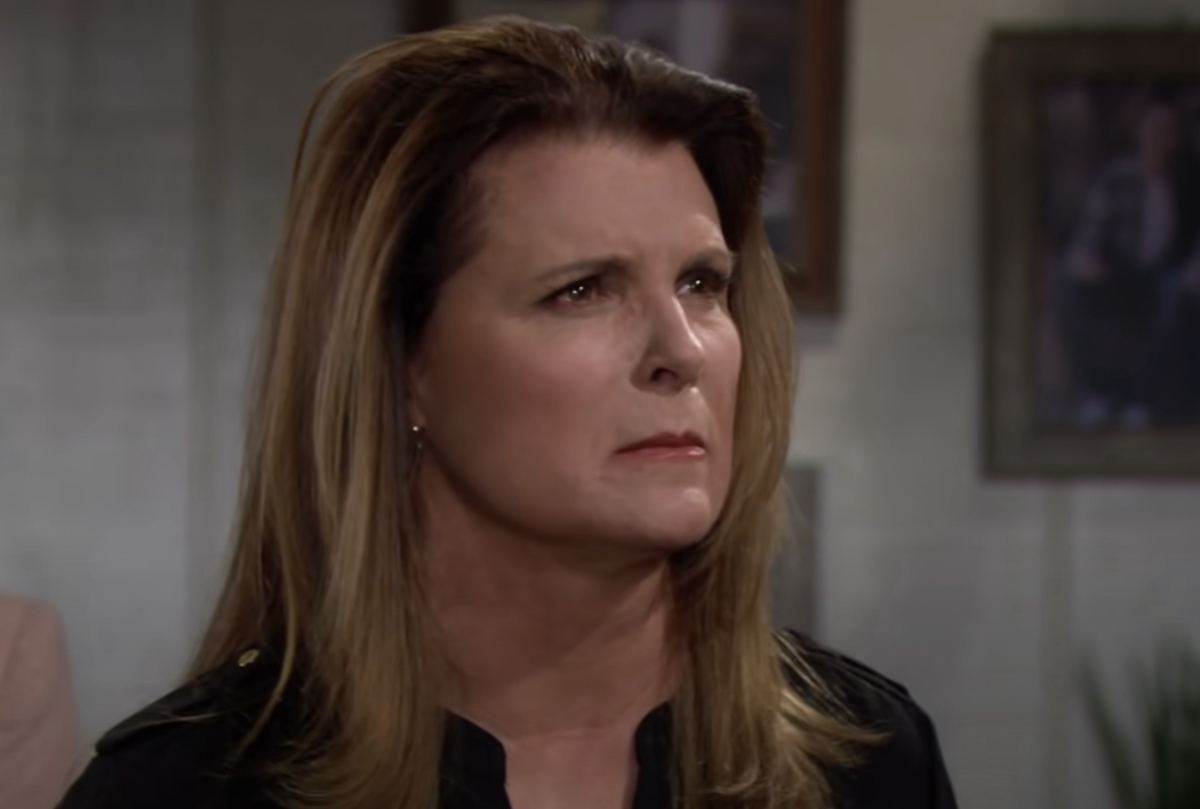 Not much is known as to where Sheila's character goes from here, but she's THE Sheila Carter. As well as we know her, she always has a devious plan up her sleeve. Finn's adoptive mother, Li, learned that Sheila was behind her son's "death," which may see her trying to pursue the matter.
Some fans also speculate that Finn might be alive and will come for her. Revenge from her own son may gut Sheila even further than her guilt has so far. Still, we can only wait.
RELATED: 'The Bold and the Beautiful': Fans Applaud Kimberlin Brown's Recent Performance