'The Bold and the Beautiful': Fans Wonder if Sheila Can Change
'The Bold and the Beautiful' villain Sheila Carter has tried to redeem herself many times, but always goes back to her evil roots.
The Bold and the Beautiful villain Sheila Carter (Kimberlin Brown) is someone people love to hate. Since 1990, Sheila has terrorized Genoa City and Los Angeles residents. While some viewers hate Sheila's dastardly deeds, others enjoy her scheming. Many villains have undergone redemptions, and fans wonder if the same can be done for Sheila.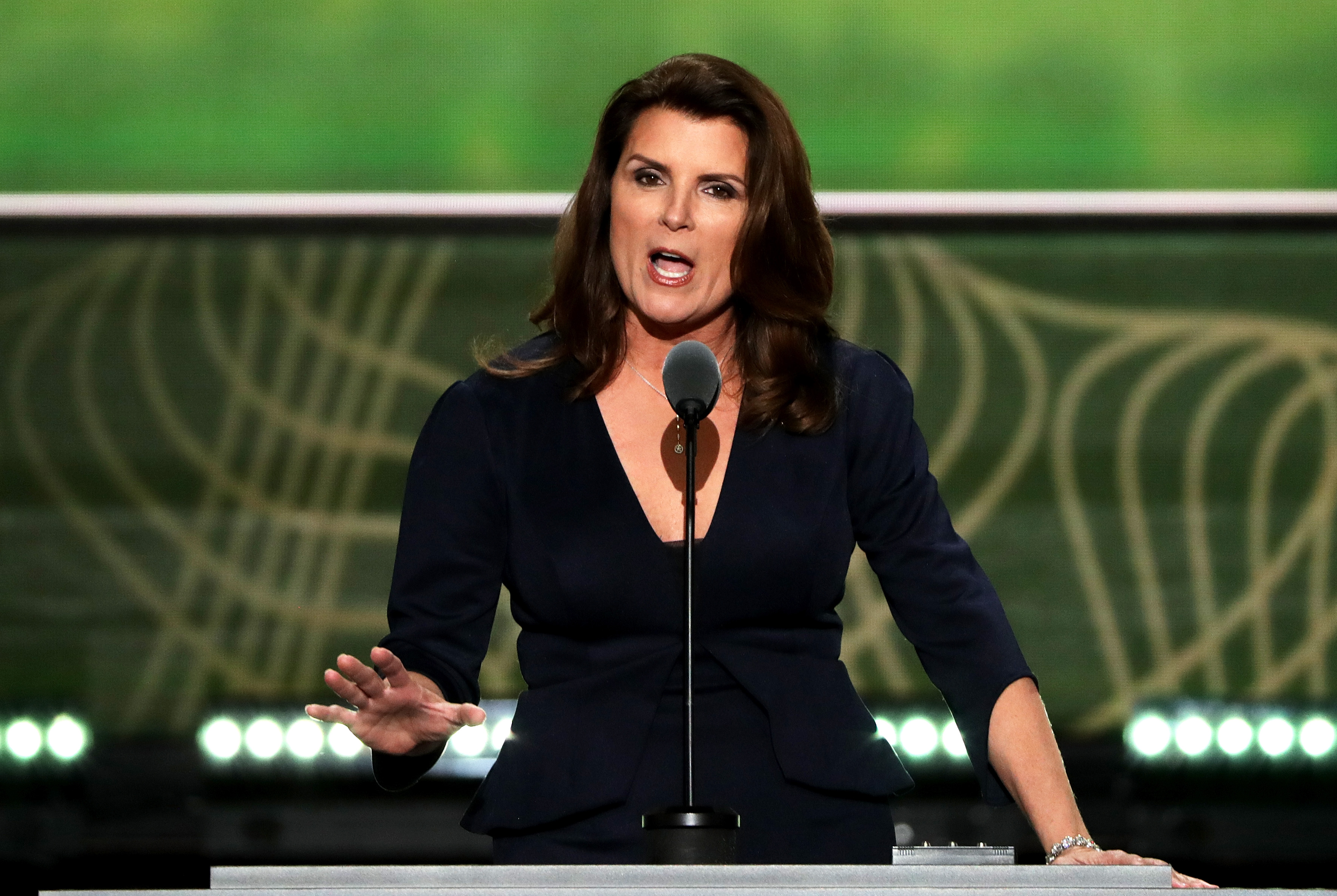 'The Bold and the Beautiful' fans debate whether Sheila Carter is capable of change
Sheila has a rap sheet that's a mile long. Her crimes range from kidnapping Lauren Fenmore's (Tracey E. Bregman) son to shooting Taylor Hayes (Krista Allen). Sheila's suffered the consequences of her actions, and she's been given many chances to redeem herself. However, she always resorts back to her bad girl side.
Whether Sheila can change is one of the lingering debates in The Bold and the Beautiful community. On a Reddit thread, fans took a poll on whether Sheila is capable of redemption. Most of the votes were no, which launched a discussion.
"I don't think she will. I like when villains are more multi-dimensional. The old Sheila from the mid-90s was sort of likable, but the new Sheila is just evil and causes problems," wrote one viewer.
"Don't see how unless at some point Finn is recast down the line. Otherwise, I don't see a way for it," another commenter chimed in.
However, Sheila fans were optimistic about their favorite character. "If Thomas can change, so can Sheila," suggested one user.
Sheila Carter's latest crime hurt someone she loved
The Bold and the Beautiful fans knew Sheila's return in August 2021 would be disastrous for John "Finn" Finnegan (Tanner Novlan) and Steffy Forrester (Jacqueline MacInnes Wood). After crashing her son's wedding, Sheila declared she wanted to be part of Finn's life. Although Finn learned about Sheila's unsavory past, that didn't stop him from wanting to bond with her.
Sheila's claims of change went on deaf ears as Steffy, and the rest of the Forresters were skeptical. Steffy's suspicions were proven correct when she learned Sheila switched Brooke Logan's (Katherine Kelly Lang) nonalcoholic champagne. A furious Steffy confronted Sheila and threatened to expose her secret.
Steffy's threat was enough to enrage Sheila, who pulled out a gun. Yet, instead of shooting Steffy, Finn was the unlucky recipient of the bullet. A panicked Sheila watched her son die before turning the gun on Steffy.
Will Finn's death lead to her redemption?
Sheila has hurt many people on The Bold and the Beautiful, and Finn became the latest victim in her cruel game. Since Finn's death, Sheila's been an emotional wreck knowing she's responsible for killing her son. The one person who gave her a chance and loved her unconditionally is gone.
One would think the incident would set Sheila straight and get her to change her life for the better finally. However, it seems like the opposite is occurring.
Sheila's world is about to crumble thanks to Steffy, who miraculously survived the shooting. Steffy holds the key to getting Sheila sent away, something Ms. Carter doesn't want. With her future at stake, Sheila will take drastic measures to make sure Steffy doesn't talk.
However, maybe a little kindness from Steffy or the Forresters will melt Sheila's, cold heart.