'The Bold and the Beautiful': Finn Chooses Between Steffy and Sheila
It's a situation no man wants to be in, yet Dr. John "Finn" Finnegan finds himself torn between his wife and his mother on The Bold and the Beautiful. This time the stakes are high as Finn's learned his mother, Sheila Carter (Kimberlin Brown), is a former criminal. Steffy Forrester (Jacqueline MacInnes Wood) warning her husband to stay away from Sheila, but he couldn't resist. With Steffy and Sheila's situation escalating, Finn will have to make a big decision.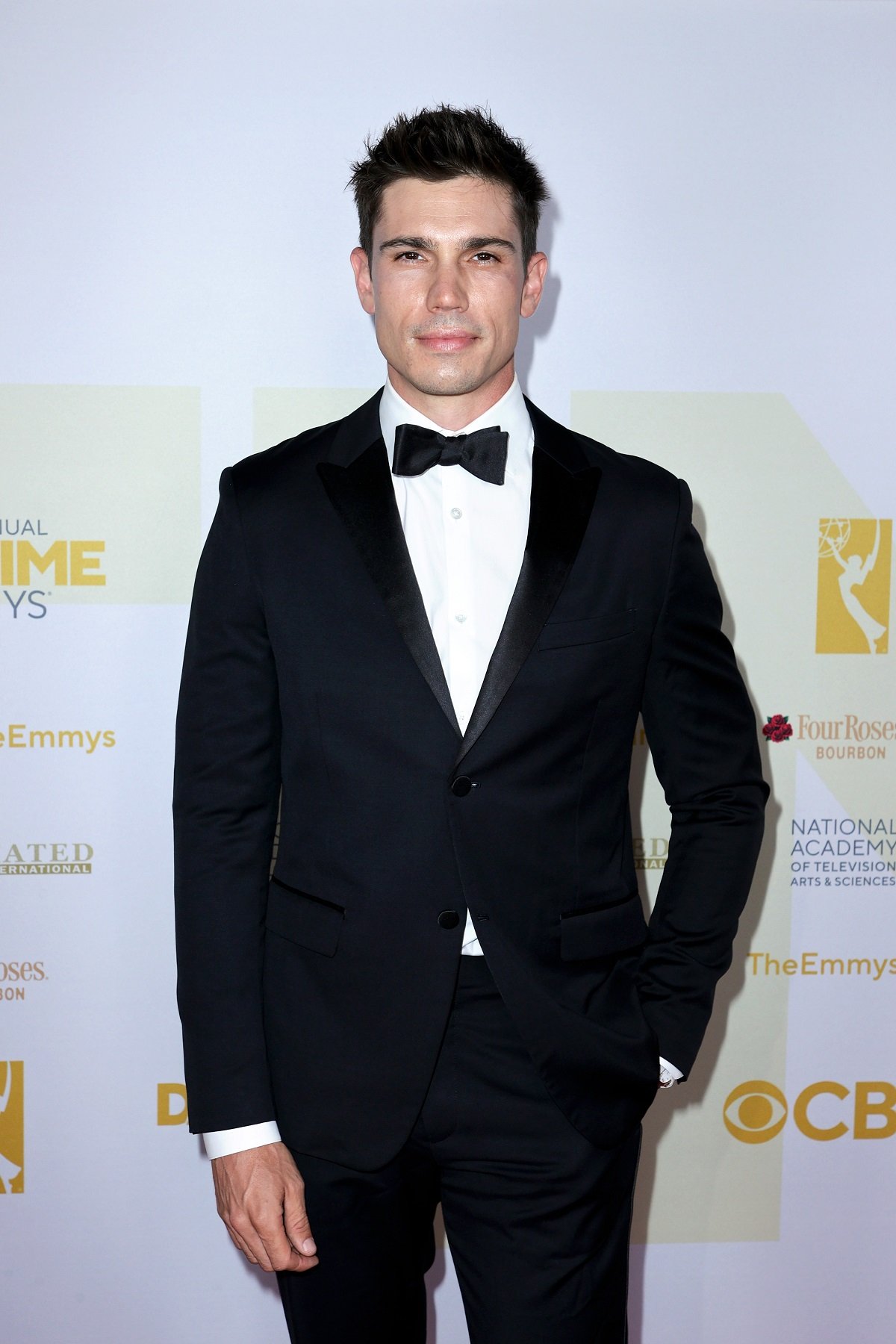 Finn chooses between Steffy Forrester and Sheila Carter on 'The Bold and the Beautiful'
Sheila's arrival has created plenty of turmoil in Finn's life. Although he wants to know more about his birth mother, their relationship is straining his marriage to Steffy. The newlyweds disagree on the topic of Sheila, and Steffy threw Finn out when she discovered he invited Sheila into their home.
RELATED: 'The Bold and the Beautiful' Speculation: Sheila's Frustration Against Steffy Turns Deadly
Not wanting to lose his wife, Finn vowed he wouldn't see Sheila anymore. Yet before he could tell Sheila his decision, she fainted and had to be rushed to the hospital. Sheila's hospitalization will once again have Finn conflicted, but not for long. According to Soaps.com, the doctor decides between his wife and his mother.
Will Finn choose Steffy Forrester or Sheila Carter?
Before Sheila's collapse, Finn was ready to choose Steffy. However, that may change with the recent turn of events. Finn's main focus is making sure Sheila's taken care of. As her son, he's not going to desert Sheila during her time of need.
Meanwhile, Steffy is fuming over Finn being gullible over Shiela's fainting spell. His reluctance to see Sheila's manipulation has her worried about their marriage. Steffy loves Finn, but she won't allow Sheila to be part of their lives.
Finn is stuck in a tough predicament as he chooses between two women he cares for. On the one hand, he wants to have a bond with Sheila. But at the same time, he doesn't want to lose Steffy or the life they have with baby Hayes (Samantha Worden). No matter which woman Finn picks, one will be left angry.
Sheila Carter continues with her scheme
Sheila may have the upper hand now that she's gained sympathy from Finn because of her collapse. However, that may not last long. Odds are Finn will stay with Steffy, which means cutting Sheila out of his life. That's going to increase Sheila's rage as she amps up her plot against Steffy.
The feud between the two women continues to escalate on The Bold and the Beautiful. Although Steffy is a strong-willed woman, she's no match for Sheila. The Bold and the Beautiful fans know how destructive Sheila can be. She's already wreaking havoc on her daughter-in-law's life, and it's going to become worse when Finn possibly chooses Steffy over Sheila.