'The Bold and the Beautiful': Hope Begs Deacon to Stay Away From Brooke
The Bold and the Beautiful's Hope Logan (Annika Noelle) is no stranger to drama. Hope is involved in her family's problems when she's not dealing with her turmoil. Currently, she's in a tough predicament because of Brooke Logan (Katherine Kelly Lang) and Deacon Sharpe (Sean Kanan). Hope will have a request for her father to make things right.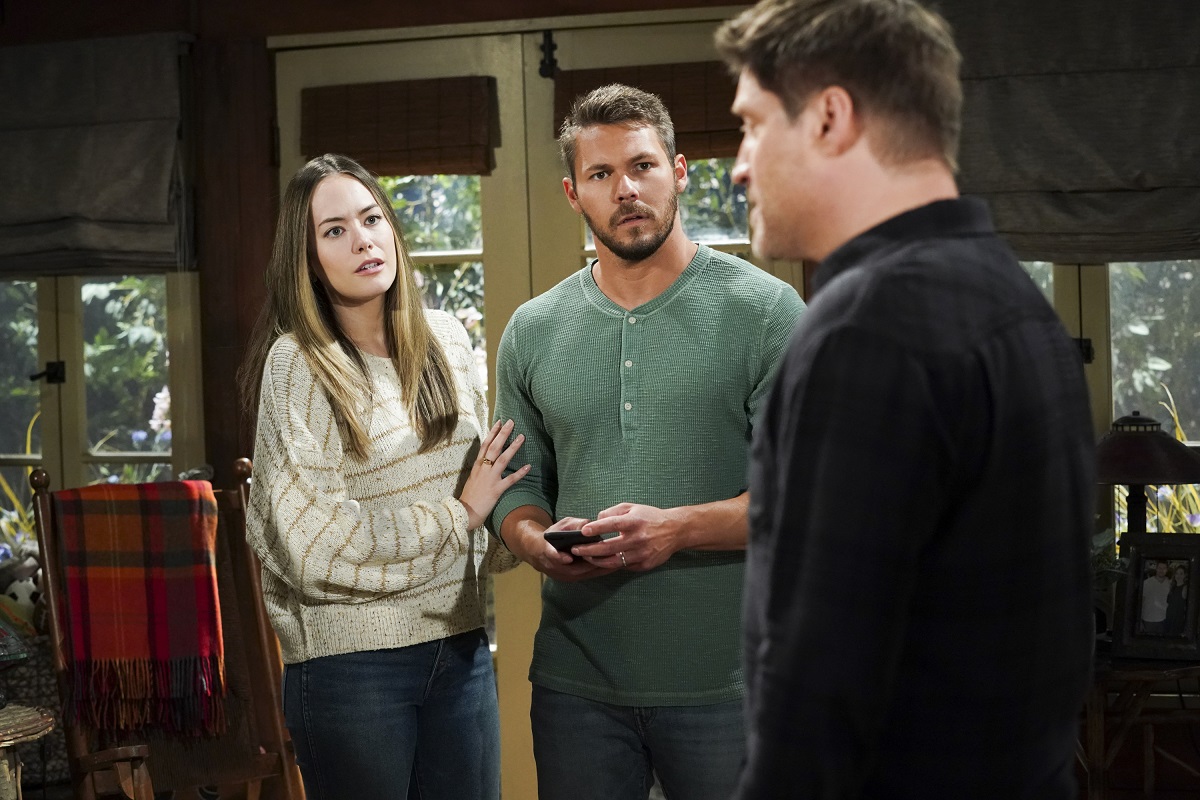 'The Bold and the Beautiful' Hope Logan wants Deacon Sharpe away from Brooke Logan
The Bold and the Beautiful fans knew Deacon's return would cause trouble for Hope and the Logans. After being released from prison, Hope invited Deacon back into her life, much to her family's disapproval. Hope and Deacon reconnected despite everyone's warning, and Brooke supported her daughter's decision. Yet, the recent events will alter Hope's relationship with her dad.
RELATED: 'The Bold and the Beautiful': Fans Applaud Hope for Growing a Backbone
On New Year's Eve, Deacon and Brooke shared a drunken kiss. While Hope tried to help Brooke keep her secret, Ridge Forrester (Thorsten Kaye) eventually discovered the truth. Brooke and Ridge's marriage is over again, and Hope wants to make things right. However, her good deed will mean sacrificing her happiness.
According to Celeb Dirty Laundry, Hope will ask Deacon to stay away from Brooke. Hope's request will be difficult and may lead to Deacon leaving town.
She feels guilty over destroying Brooke Logan and Ridge Forrester's marriage
Brooke and Ridge's split affects everyone on The Bold and the Beautiful, including Hope. She understands how much Brooke loves Ridge and its hurts Hope to see her mother heartbroken. Hope's guilt increases every time she sees her mother in tears. Hope feels that by bringing Deacon back into their lives, she set this chain of events in motion.
Ridge warned Hope that Deacon being around wasn't good for Brooke's frame of mind. Hope ignored Ridge's words, yet she's now regretting them. Deacon's presence opened up old wounds for Brooke, who Hope fears is spiraling out of control.
Yet, Brooke is adamant she can win Ridge back, and Hope will help her mother in any way. Even if it includes removing Deacon from her life.
Will Deacon Sharpe obey his daughter's request?
Hope knows that if Brooke and Ridge's marriage stands a chance at survival, Deacon needs to be out of the picture. If it means that she'll have to cut Deacon from her life, then Hope's willing to make that sacrifice. But will Deacon go along with her request?
Deacon loves his daughter and would do anything for her. Yet, this is a big decision, one he may not turn down. Deacon missed out on so much time with Hope, and he's not going to let anything or anyone come between them.
RELATED: 'The Bold and the Beautiful': Hope Labeled a Hypocrite After Respecting Marriage Talk
Although Deacon knows it's best to stay away from Brooke, he can't resist. Being around Brooke has opened up old feelings, and those emotions have increased after their kiss. Deacon's always wondered what could've been if he, Brooke, and Hope were a family. He now can see that dream come true, but will Hope support his decision?