'The Bold and the Beautiful': Hope Labeled a Hypocrite After Respecting Marriage Talk
'The Bold and the Beautiful' fans are calling out Hope Logan's hypocrisy after she tells Taylor Hayes to stay out of her mother's marriage.
The Bold and the Beautiful's Hope Logan (Annika Noelle) is the show's good girl. Hope prides herself on being a woman of high standards and values. Recently, Hope ranted to Taylor Hayes (Krista Allen) and Steffy Forrester (Jacqueline MacInnes Wood) about respecting marriage. While viewers were happy to see Hope stand up for her mother, others labeled her a hypocrite.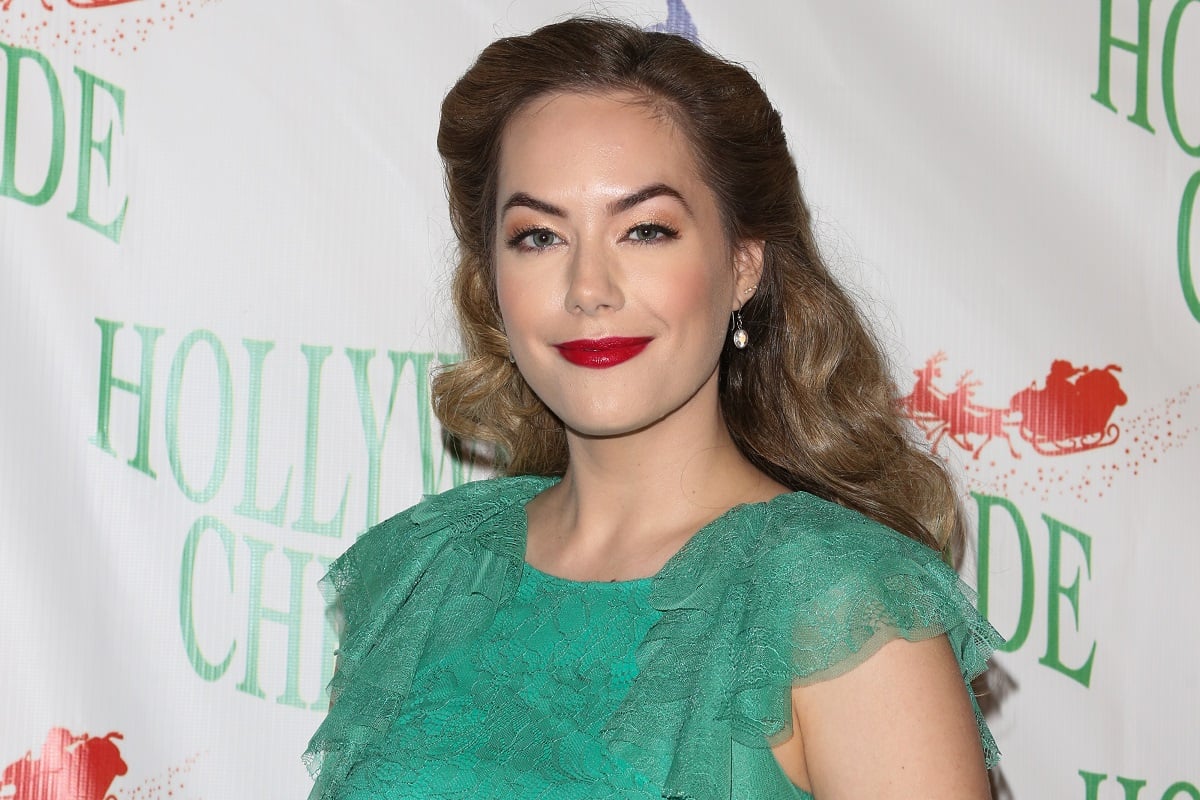 'The Bold and the Beautiful' Hope Logan called out for her hypocrisy
Hope's mother, Brooke Logan (Katherine Kelly Lang), is going through a difficult time on The Bold and the Beautiful. Brooke's drinking and her marital problems with Ridge Forrester (Thorsten Kaye) have Hope concerned about her. Fearing that Taylor and Steffy will use this as an opportunity to break up the couple, Hope put her foot down.
During a visit to Steffy's house, Hope told Taylor to respect Brooke and Ridge's marriage. Hope's rant immediately set off backlash on Twitter. Of course, fans brought up Brooke's past, but they also called out Hope's hypocrisy. Many fans quickly recalled how respectful Hope was of Steffy's marriage.
"Made herself look more hypocritical because she is talking about Taylor going after Ridge while he married, but she went after Liam," wrote one viewer. "Respect?! That's a really big word for you, Hope. You and your mom Brooke don't know what that means," another commenter chimed in.
She interferred in Steffy Forrester and Liam Spencer's marriage
Hope and Steffy have been feuding over Liam Spencer (Scott Clifton) for years on The Bold and the Beautiful. Even when Liam married Steffy, Hope was a constant presence in their life. With Brooke's encouragement, Hope continued to fight for Liam, disregarding his marriage to Steffy. In 2013, after Steffy miscarries her daughter Aspen, Hope can't resist the opportunity to go after Liam.
When Hope returned to Los Angeles in 2018, she again interfered in Liam and Steffy's marriage. She and Liam begin rekindling their romance after he separates from Steffy. However, after Kelly Spencer's (Avalon and Colette Gray) birth, Liam reconciles with Steffy.
However, Hope's pregnancy puts a damper on Liam and Steffy's reunion. One night after a fashion show, Steffy walks in on Hope and Liam making out. Steffy ends her relationship with Liam, leaving him free to be with Hope.
Hope Logan compromising her morals to help Brooke Logan
The Bold and the Beautiful is again turning Hope into a hypocrite because of Brooke's situation. After Hope learns about Brooke and Deacon Sharpe's (Sean Kanan) drunken kiss, she'll face a tough dilemma. Hope has always preached about the importance of honesty, but she may break her rule for her mother's sake.
Hope knows if the truth gets out, it'll be the end of Brooke and Ridge's marriage. Ridge means the world to Brooke, and Hope doesn't want anything to come between them. She feels it'll be in everyone's best interest if they keep quiet. However, their plan hits a snag when Douglas Forrester (Henry Joseph Samiri) spills the secret to Hope's arch-nemesis.