'The Bold and the Beautiful': How Kimberlin Brown Preps for Playing Evil Sheila?
'The Bold and the Beautiful' star Kimberlin Brown discusses the process she goes through to get into playing an evil character.
The Bold and the Beautiful villain Sheila Carter (Kimberlin Brown) has been causing destruction for over three decades. No one is safe from Sheila in Genoa City or Los Angeles. Although she's a character fans love to hate, others can't help but feel sorry for Sheila. While it may be hard for some actors to portray daytime's most-hated villain, for Brown, it's easy.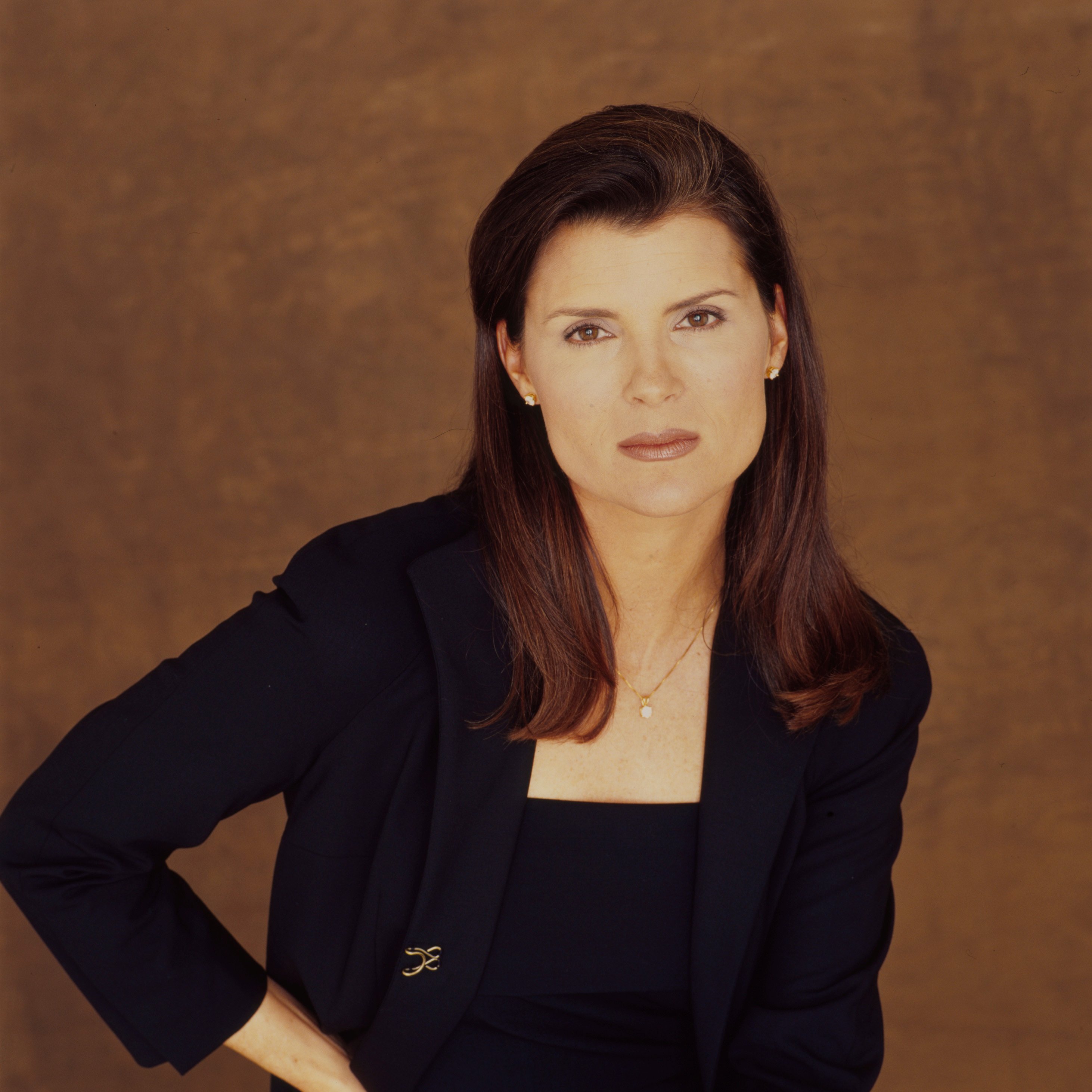 'The Bold and the Beautiful' star Kimberlin Brown shares her secret on playing Sheila Carter
Sheila is Brown's most famous role, one The Bold and the Beautiful star originated in 1990. It's hard to imagine anyone but Brown as the devious character. While Brown is considered a sweetheart in real life, she does a fantastic job as her villainous alter ego. So how does Brown manage to play such an evil person?
In a December 2021 interview with The TV Watercooler, Brown discussed her technique for getting into Sheila's frame of mind. "Talking yourself into an emotion before you play a scene is what makes it believable for me. That way, you're just concentrating 100% on the scene and not on anything else. So, if I have to play evil, I just tell myself that I'm evil and you become it, the actor explained.
Although her character is disliked, Brown likes to add vulnerability to Sheila. "For me, what I do is create my own little backstory in my mind to justify the things that she was doing. I was giving her a believable side and a sympathetic side. There's got to be a reason, right? That she wants so desperately to be loved and can't get love the right way."
Sheila Carter's evil misdeeds
Sheila's villainous days began on The Young and the Restless, where her first crime was kidnapping Lauren Fenmore's (Tracey E. Bregman) son. After her crime is exposed, Sheila fakes her death in a house fire and sets off for a new life in Los Angeles. She begins working as a nurse at Forrester Creations and captures the attention of Eric Forrester (John McCook).
Sheila succeeds in her plot to marry Eric; however, her new life is derailed when Lauren comes to town, threatening to expose Sheila's past. When Sheila's secrets are finally revealed, she holds the Forresters at gunpoint then swallows a bottle of poison. Sheila survives and is later placed in a medical facility. Despite therapy and promises to change, Sheila reverts to her devious ways.
Her track record includes poisoning and shooting Stephanie Forrester (Susan Flannery), shooting Taylor Hayes (Krista Allen), and kidnapping Ridge Forrester (Thorsten Kaye).
The character returned to the show in 2021
Sheila's made several returns to The Bold and the Beautiful throughout the years. In August 2021, she came back to reveal she was the mother of Dr. John "Finn" Finnegan (Tanner Novlan). Sheila immediately stirred up trouble as she tried to reconnect with her son, much to the dismay of her daughter-in-law Steffy Forrester (Jacqueline MacInnes Wood).
She also made friends with her new partner in crime, Deacon Sharpe (Sean Kanan), as they plotted revenge against The Forresters. While Steffy appeared to be Shiela's number one enemy, Brooke Logan (Katherine Kelly Lang) has taken that spot. After a heated exchange with Brooke, Sheila got revenge by switching Brooke's nonalcoholic champagne for the actual liquor.
Sheila's plot has set in motion more drama because Brooke's drunkenness caused her to kiss Deacon. With Brooke's marriage to Ridge about to implode, Sheila's sitting back and enjoying the fireworks. But that joy may not last when everyone discovers she tampered with Brooke's drink.