'The Bold and the Beautiful': How Scott Clifton's Current Net Worth Came In Spite Of His 'Worst Job' Ever
Scott Clifton has played the role of Liam Spencer on 'The Bold and the Beautiful' since 2010. Here's how his net worth came in spite of his worst job ever.
Scott Clifton is a The Bold and the Beautiful mainstay. Clifton's never had another actor step in as Liam. For 10 years, Clifton's Liam Spencer has played one of two heirs to "Dollar" Bill Spencer's (Don Diamont) so-called dynasty. That said, the star's worst job may have pushed him for something more, adding to his current net worth.
Scott Clifton's Liam Spencer is the actor's third daytime soap role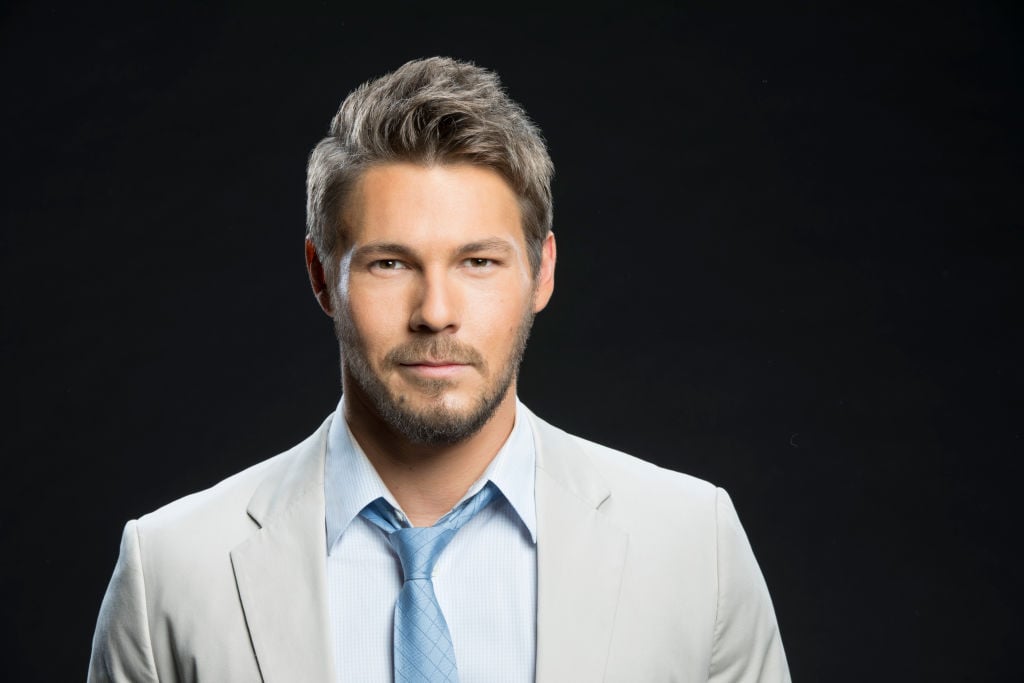 The Bold and the Beautiful star, Scott Clifton, started his acting career at the age of 16 via commercials. The Los Angeles, California native soon snagged his first role in Roswell, followed by Undressed and Judging Amy.
The actor's "big break" came by way of daytime soap drama, General Hospital, in 2003. Clifton landed the role of Dillon Quartermaine, whom he played in 201 episodes until 2007.
According to IMDb, Dillon was only meant to be a guest role. Clifton's likability and charm won over even the most devoted GH fans. He signed a contract and stayed on, earning him "three consecutive Daytime Emmy Award nominations as Outstanding Younger Actor."
Clifton credits a man named Mark Teschner for the part.
"I had auditioned for General Hospital a few times and the last time that I auditioned for him, he shook my hand, he pulled me in really close to him, and he said, 'I'm going to get you on this damn show if it kills me,' which was really nice," Clifton previously revealed on the podcast, Dishing With Digest.
"Then he did the next time I auditioned, so every job I've gotten since then was because I got that first one."
Two years later, Clifton transitioned to One Life to Live as Schuyler Joplin. He only played for one year (156 episodes) before he was let go. He earned another Emmy nomination before saying goodbye to Port Charles.
CBS quickly scooped Clifton up for The Bold and the Beautiful that same year where he remains today as a Spencer. During his 10 years on the show, the star has been enveloped in a central love triangle. His performances received new Emmy nominations, which he won in 2011 and 2013, respectively.
Clifton shares his 'worst job' ever
Not all Hollywood stars have an easy path to success. Many of them started out with jobs they didn't exactly love in order to get where they are today. According to LiveAbout.Com, Clifton's "worst job" is totally relatable.
"You know how sometimes you'll be walking around at a theme park, like Magic Mountain, and you'll see a really nice car that's roped off, and there's a counter where you can fill out a raffle thing and you put it in the box? And they draw a raffle for this car? The thing about that is it's a lie because what they do with it is, you fill out that form and they sell it to people who will solicit you," Clifton shared.
"So what I would do is, I would stand next to this car and I would try to con people into filling out — they do give the car away to somebody, but even when you win the car, you have to attend a seminar on timeshares in order to get the car. And they try to get you to buy, so it's all marketing," he added.
The actor describes it as "a dark period" in his life.
"Every day there were always different people coming in, and I worked pretty much alone, so I would try an accent and try to do different characters with all the strangers that I met," he said.
What is Clifton's net worth today?
There aren't any additional credits listed via Clifton's IMDb page coming up, other than a TV movie, Stupid Cupid, which seems to be in pre-production. That aside, the B&B star makes his living from the daytime soap. He's also a singer, songwriter, and guitarist with two albums, So Much for the Nightlife and Mannequin that released in 2011.
According to Celebrity Net Worth, Clifton is worth an estimated $4 million.
The Bold and the Beautiful airs weekdays on CBS.