'The Bold and the Beautiful': Hunter Tylo's Claims of an Affair With Co-Star Ronn Moss
When it comes to iconic The Bold and the Beautiful couples, Ridge Forrester (Ronn Moss) and Taylor Hayes (Hunter Tylo) top the list. The pair entertained viewers throughout the 90s' with their sizzling romance. As Ridge and Taylor's relationship grew onscreen, behind-the-scenes a relationship developed between co-stars Tylo and Moss.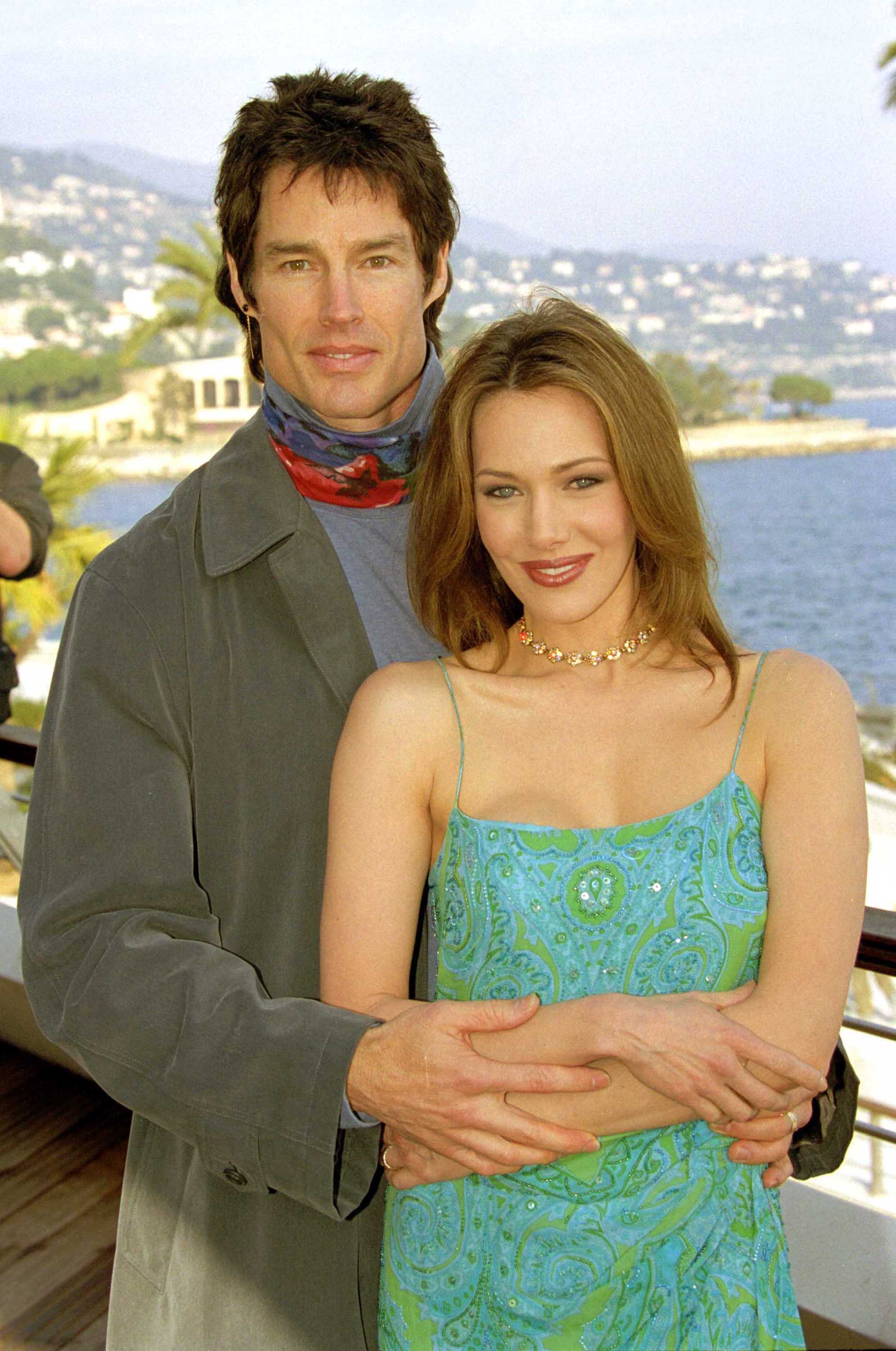 'The Bold and the Beautiful' star Hunter Tylo says she and Ronn Moss had an affair
Tylo and Moss had great chemistry as Taylor and Ridge. The Bold and the Beautiful fans sensed the attraction between the two every time they were onscreen. According to Tylo, her connection to Moss created issues behind-the-scenes.
In a 2014 interview with Australian magazine New Idea, Tylo discussed how her real-life attraction to Moss developed. "When I first on the show, I was married to Michael Tylo. He was very threatened by Ronn and the chemistry we had onscreen – we definitely connected with an intense passion. So I did everything in my power to push Ronn away."
By the time Tylo returned to The Bold and the Beautiful in 2005, both she and Moss were divorced from their spouses. The two embarked on a real-life relationship, which Tylo says Moss initiated. "I noticed during all our kissing scenes there was no holding back," the actor explained.
Hunter Tylo and Ronn Moss' affair was short
Moss has never spoken out about Tylo's claims. As for their rumored affair, it didn't last long. Moss went on to marry former Playboy Playmate Devin DeVasquez in September 2009. Moss was previously married to actor Shari Shattuck, with whom he has two daughters.
As for Tylo, after 18 years of marriage, she and Michael divorced in 2005. The couple had three children together, and Tylo has a son from her first marriage to Tom Morehart. In November 2009, she married her third husband, Gersson Archila. However, Tylo annulled the marriage in 2018.
Ridge Forrester and Taylor Hayes recasts
The Bold and the Beautiful's Ridge and Taylor remains one of the show's famous couples. However, in recent years, there have been changes to the characters. In September 2012, Moss left after 25 years on the show. Thorsten Kaye took over as Ridge in December 2013.
As for Tylo, she continued playing Taylor on and off, with her last appearance coming in March 2019. As reported by EW.com, Krista Allen will be replacing Tylo as Taylor starting in December 2021. Fans are excited to see Taylor return and are anxious to see if Allen and Kaye have the same chemistry as Tylo and Moss.