'The Bold and the Beautiful': Inside Hunter Tylo's Heartbreaking Past
Fans know Hunter Tylo as Dr. Taylor Hayes on the CBS daytime drama, The Bold and the Beautiful. For nearly 30 years, Tylo's life and career have been in the spotlight — including the tragic loss of a child and broken relationships. Here's a closer look at the B&B star's heartbreaking moments.
Hunter Tylo's tumultuous relationships in a nutshell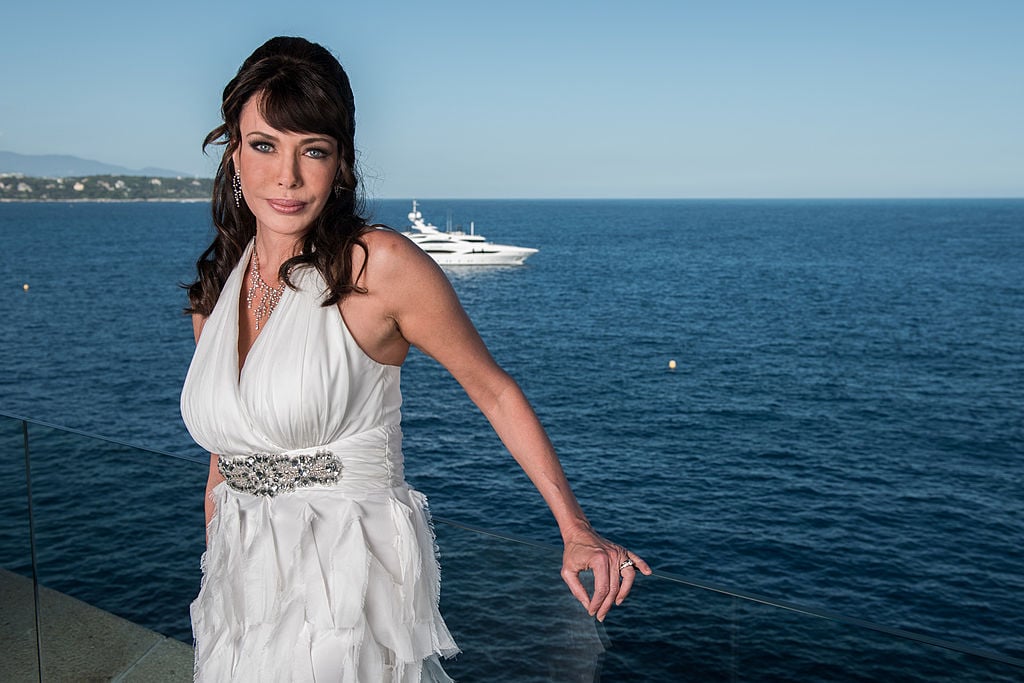 Since 1990, Hunter Tylo has graced the daytime screen as Dr. Taylor Hayes on The Bold and the Beautiful. The accomplished equestrian and beauty pageant queen has had her fair share of ups and downs in the world of love.
At 18, Tylo married her first husband, Tom Morehart, in 1980. Together they had one son, Christopher "Chris" Morehart. The relationship didn't last and they divorced in 1984.
Three years later, the B&B star married fellow All My Children co-star, Michael Tylo. She was let go from the show when their relationship was discovered.
"They said they had a rule about that and one of us would have to go, so I said, 'see you later. Go [expletive] in your hat,'" she previously told Chicago Tribune.
The two had three children together, Izabella Gabrielle, Katya Ariel Tylo, and Michael Edward "Mickey" Tylo, Jr. However, they divorced in 2005.
By 2008, the actress, who'd claimed B&B fired her, moved into a new relationship with Corey Cofield. By 2009, she filed a restraining order with the Los Angeles County Superior Court claiming Cofield abused her children.
According to multiple outlets such as TMZ, Tylo accused Cofield of "yelling at her and her sister and hitting them with a belt." More so, Tylo's daughter said he forced them to do "excessive push-ups," while Tylo added Cofield once grabbed her by the throat, "hard."
Cofield denied his part but Tylo's request was granted by May. Five months later, Tylo retracted the restraining order saying Cofield "has actively been taking parenting classes and has attended family and couple's therapy."
In late 2009, Tylo's mother died. She then secretly married Gersson Archila. The marriage was annulled in 2018 after the courts found Archila guilty of multiple charges, including spousal abuse, auto theft, drug paraphernalia, misrepresentation by false identity, and hiding a criminal past.
That said, if you've ever wondered where Dr. Taylor Hayes disappears to, Tylo clearly has her hands full off the set of The Bold and the Beautiful.
Tylo's fourth child had cancer in 2003
Despite Tylo's turbulent relationships, she struggled with multiple devastations regarding her children. In 2003, Tylo's daughter, Katya, was diagnosed with a rare form of eye cancer, Retinoblastoma.
"She was not a wonderful baby," Tylo previously told CNN.
The actress explained how the baby cried and seemed to be in pain. Tylo admitted putting off a doctor's appointment, attributing her baby's pain was colic.
"I looked down at her and I saw something milky white beneath the black part of the pupil. When she turned her head a little, it made a red flash, similar to the way a pet looks."
A doctor later confirmed the diagnosis and laid out a treatment plan.
"He told me that she would be getting surgery within four days to remove an eye, if it was indeed as bad as he thought. He said that the remaining eye if we can save it, is going to require several months of chemotherapy."
She continued: "I definitely knew that was a danger. This cancer grows so rapidly that if one cell gets into the optic nerve, it will go directly to the brain. If it goes outside the globe of the eye, there's really little chance of saving the child."
Katya survived the surgery and treatment, but they could not save her right eye. She's now in remission, leading Tylo to create Retinoblastoma International to bring awareness to other parents.
"You cannot take your children's eyesight for granted and anything you can do to get their eyes checked as early as possible, I would strongly advise it," she said.
Tragedy struck again in 2007
Just as Tylo's daughter began a cancer-free life, another tragedy struck the actress. In 2007, her son, Michael, drowned in her Las Vegas house pool. He was 19 years old at the time.
Tylo's manager, Marv Dauer, said Michael may have "suffered a seizure and fallen into the pool after stepping outside the home to use his cell phone," according to multiple outlets.
There was no history of substance abuse and the official cause of death was listed as accidental drowning. In 2008, the actress filed a wrongful death lawsuit against Downing and Horizon Family Therapy & Wellness for "not prescribing medication for [Michael's] seizures" which were the cause of the drowning.
A social worker denied the claims and provided evidence showing prescribed medications. Prior to the 2008 filing, Tylo had sued the same therapist with allegations they improperly treated herself and three of her children, citing "emotional distress."
"Given that Mickey was diagnosed with a seizure disorder and was actively being treated for the disorder in the years after his therapy with Downing ended, there is no conceivable connection to the therapy and the accidental drowning," attorney Michael Shannon said.
The B&B star has been through a lot. As for how she's doing lately, it's not clear. She's not active on social media, hasn't appeared on B&B since 2019, and has no future projects listed.
The Bold and the Beautiful airs weekdays on CBS.