'The Bold and the Beautiful': Jacqueline MacInnes Wood Age, Height, Instagram, Partner, and More
The Bold and the Beautiful star Jacqueline MacInnes Wood is the show's new leading lady. Since 2008 she's been playing Steffy Forrester, a popular legacy character. The two-time Daytime Emmy winner is a fan favorite, with everyone wanting to know more about the talented actor.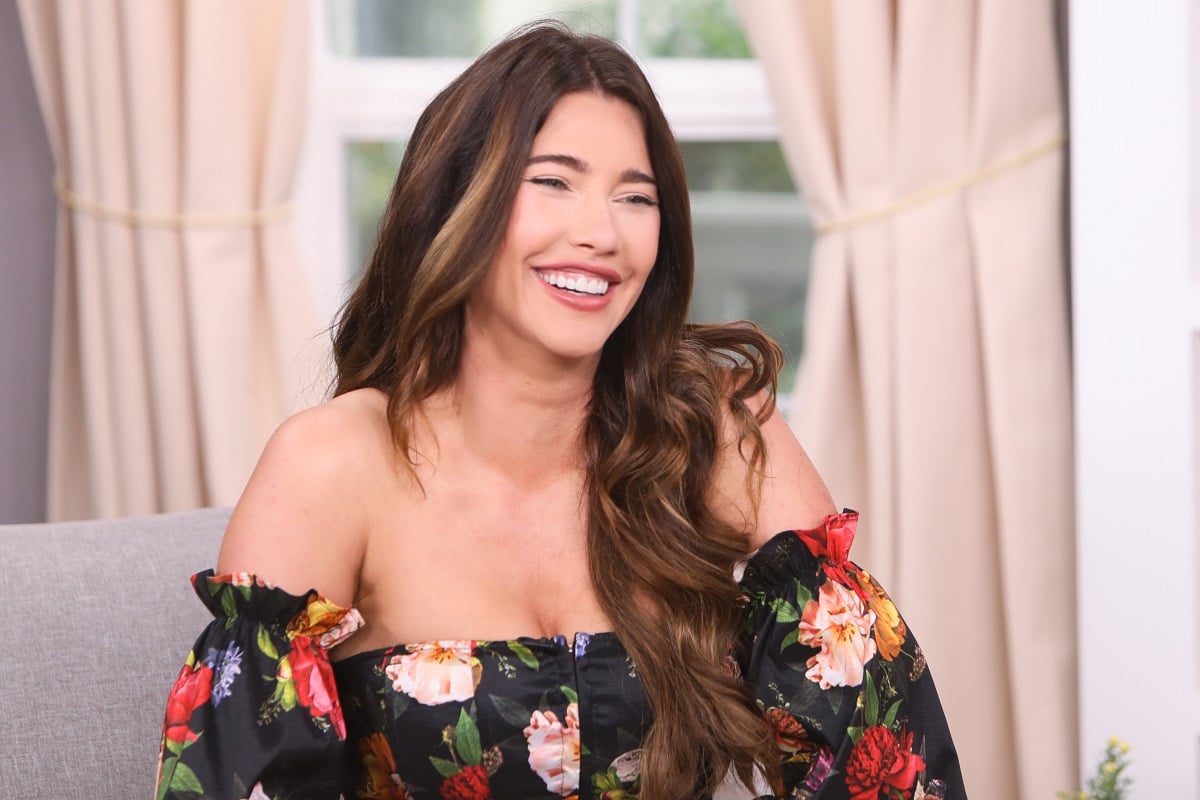 'The Bold and the Beautiful' star Jacqueline MacInnes Wood's age, height, and career
Wood was born on April 17, 1987, in Windsor, Ontario, Canada. The actor is 35 years old and, according to CelebHeights.com, is five foot – seven inches tall. Wood is the only child of Sandie MacInnes and James C. Wood but has an older half-sister from her father's previous marriage.
At 18, Wood began her acting career with bit parts in local Canadian TV shows. But in 2008, she landed the role that would make her famous. Wood made her The Bold and the Beautiful debut as Steffy in May 2008 when she was 21.
RELATED: 'The Bold and the Beautiful': Jacqueline MacInnes Wood Explains Difference Between Finn and Liam
Steffy is an integral part of the series as the daughter of Ridge Forrester (Thorsten Kaye) and Taylor Hayes (Krista Allen). For the past 13 years, viewers have watched Steffy mature from a young woman into a successful CEO, wife, and mother. Most of Steffy's storylines revolve around her love life and the never-ending triangle with Liam Spencer (Scott Clifton) and Hope Logan (Annika Noelle). However, Steffy would move on from Liam and find love with John "Finn" Finnegan (Tanner Novlan).
Wood has won two Daytime Emmy for Outstanding Lead Actress, with her recent win happening in 2021. Aside from the soap opera, she's also appeared in Final Destination 5 and shows like Castle and Arrow.
Jacqueline MacInnes Wood is active on Instagram
Like many of her, The Bold and the Beautiful co-star Wood is active on Instagram. The actor has over 555,000 followers and isn't shy about sharing tidbits about her life. The mom of three is constantly posting photos of her home life with her husband and sons.
While Wood has to be serious during her work days, the actor has a fun personality, which shows on her Instagram feed. The actor loves to show off her dance moves and motorbike riding skill in videos. Wood is also an avid traveler and posts photos of her trips to Palm Springs, Japan, and Iceland. Playing a fashionista on TV, Wood has an eclectic wardrobe and often poses for photoshoots in her favorite outfits.
'The Bold and the Beautiful' actor recently gave birth to her third son
While her The Bold and the Beautiful character has a chaotic love life, the opposite is true for Wood. The actor married her longtime boyfriend, talent agent Elan Ruspoli in July 2018. Eight months after their wedding, Wood gave birth to their first child, son Rise Harlen.
In February 2011, Wood gave birth to her second son Lenix. Less than nine months after Lenix's birth, Wood and Ruspoli announced they were expecting another baby. Wood gave birth to the couple's third son Brando Elion on May 24, 2022.
Wood is currently on maternity leave, enjoying time with her new baby. However, fans can expect Steffy back soon and lots of exciting storylines.
RELATED: 'The Bold and the Beautiful' Star Jacqueline MacInnes Wood Welcomes Baby Boy #3