'The Bold and the Beautiful': Jacqueline Macinnes Wood Explains Difference Between Finn and Liam
'The Bold and the Beautiful' character Steffy Forrester's two best love interests are Liam Spencer and Dr. John "Finn" Finnegan.
The Bold and the Beautiful leading lady Steffy Forrester (Jacqueline MacInnes Wood), is the focus of many storylines. Most of the time, Steffy's love life is at the center of the plot. Two men who've captured her heart are Liam Spencer (Scott Clifton) and Dr. John "Finn" Finnegan (Tanner Novlan). While the men are considered Steffy's best love interests, they're different in many ways.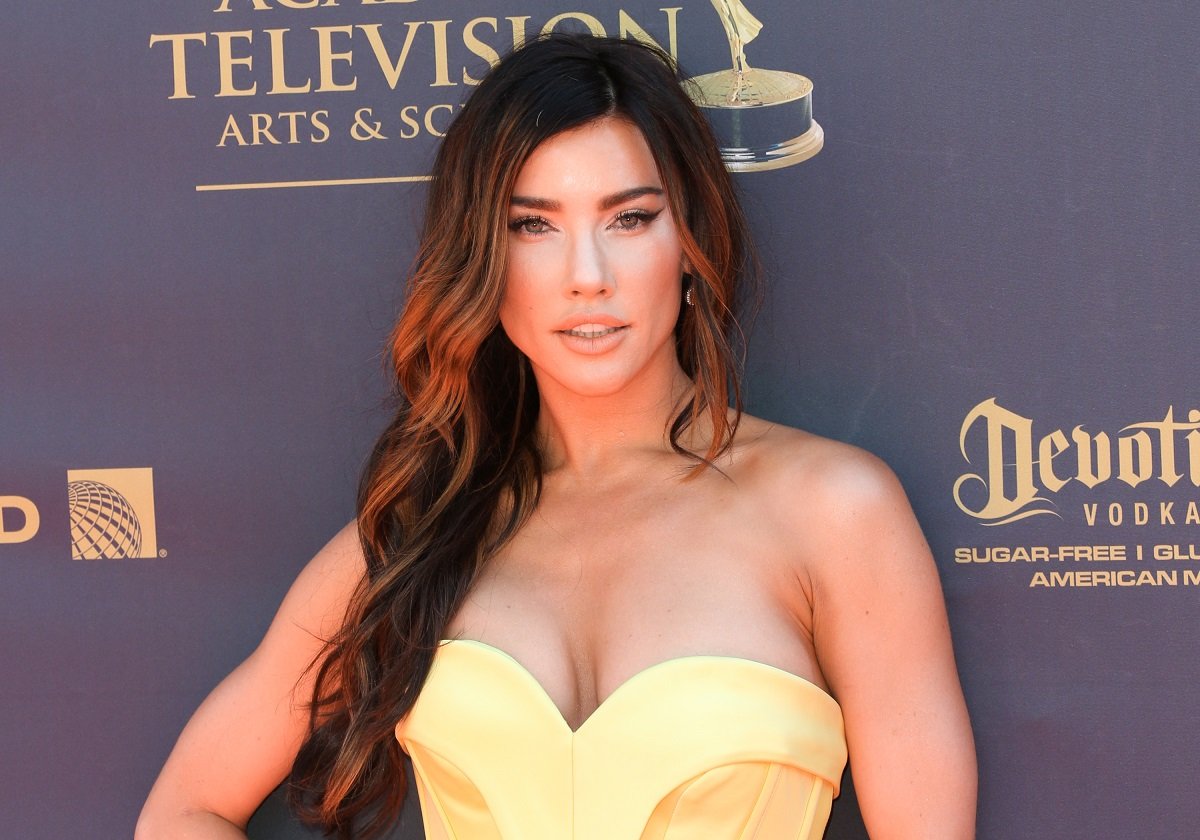 'The Bold and the Beautiful' star Jacqueline MacInnes Wood opens up about Steffy Forrester's love life
Steffy's had many love interests in The Bold and the Beautiful. Yet, Liam and Finn are the most-talked-about out of all her suitors. The Liam versus Finn debate is still a hot topic with soap opera fans, who try to determine the best man for Steffy.
As fans continue to argue over the two men, Wood opened up about her character's relationships with the pair. In an interview with Soaps.com, Wood talked about the men's different personalities and how they affect Steffy. "When they brought in Finn, it was kind of cool getting to paint with a different brush, so to speak. Finn brought out her softer, flirtatious side where as with Liam, things are usually a little more dark and twisted."
Fans were ecstatic when Finn became her new love interest
For 13 years, The Bold and the Beautiful fans have watched Liam toy with the emotions of Steffy. Liam constantly waffles back and forth between her and Hope Logan (Annika Noelle). When it looked like Steffy and Liam were finally happy, something or someone came along to break them up and send him back to Hope.
After Liam decided to stay with Hope, Steffy knew it was time to move on. A motorcycle accident landed her in the hospital, under the care of Finn. Steffy and Finn became closer as he helped her recover; he also supported her through her addiction to painkillers.
Finn immediately became a fan favorite because of his dedication to Steffy. However, the couple faced their first big challenge when a one-night stand with Liam led to Steffy's pregnancy. Initially, a DNA test showed Liam was the baby's father; however, Vinny Walker (Joe Lo Cicero) admitted to tampering with the results.
Finn and Steffy welcomed their son Hayes Finnegan (Piper Harriot) in July 2021. A month later, the couple married, but the ceremony was cut short by the arrival of Finn's birth mother, Sheila Carter (Kimberlin Brown). Sheila has been creating drama for the couple, and her latest actions will greatly impact their future.
Sheila Carter causes more trouble for the couple
The Bold and the Beautiful fans are sensing more trouble ahead for Steffy and Finn. Recently, Steffy discovered Sheila switched Brooke Logan's (Katherine Kelly Lang) nonalcoholic champagne. Sheila's switcheroo resulted in Brooke kissing Deacon Sharpe (Sean Kanan) and the destruction of her marriage to Ridge Forrester (Thorsten Kaye).
Now that Steffy knows the truth, she's ready to expose Sheila for the monster she is. One person who Sheila's actions will hurt is Finn. He'll be upset that his mother hasn't changed and everyone was right about her. 
With the threat of losing her son looming, Sheila will blame Steffy. Finn will again be caught in the crossfire, and this time Sheila may lose her son for good. Speculation is a tragedy will occur for Steffy and Finn, which will change the course of their relationship and the show.