'The Bold and the Beautiful': Jacqueline MacInnes Wood Happy About Taylor's Return
'The Bold and the Beautiful' star Jacqueline MacInnes Wood discusses why's Taylor Hayes' return is important to Steffy Forrester. Also, the actor opens up about new co-star Krista Allen.
Taylor Hayes (Krista Allen) is back and staying put on The Bold and the Beautiful. The doctor's return is joyful as she's reunited with her daughter Steffy Forrester (Jacqueline MacInnes Wood). Seeing the Tridge family together again is exciting for fans, and Wood, who's happy to have her TV mom back.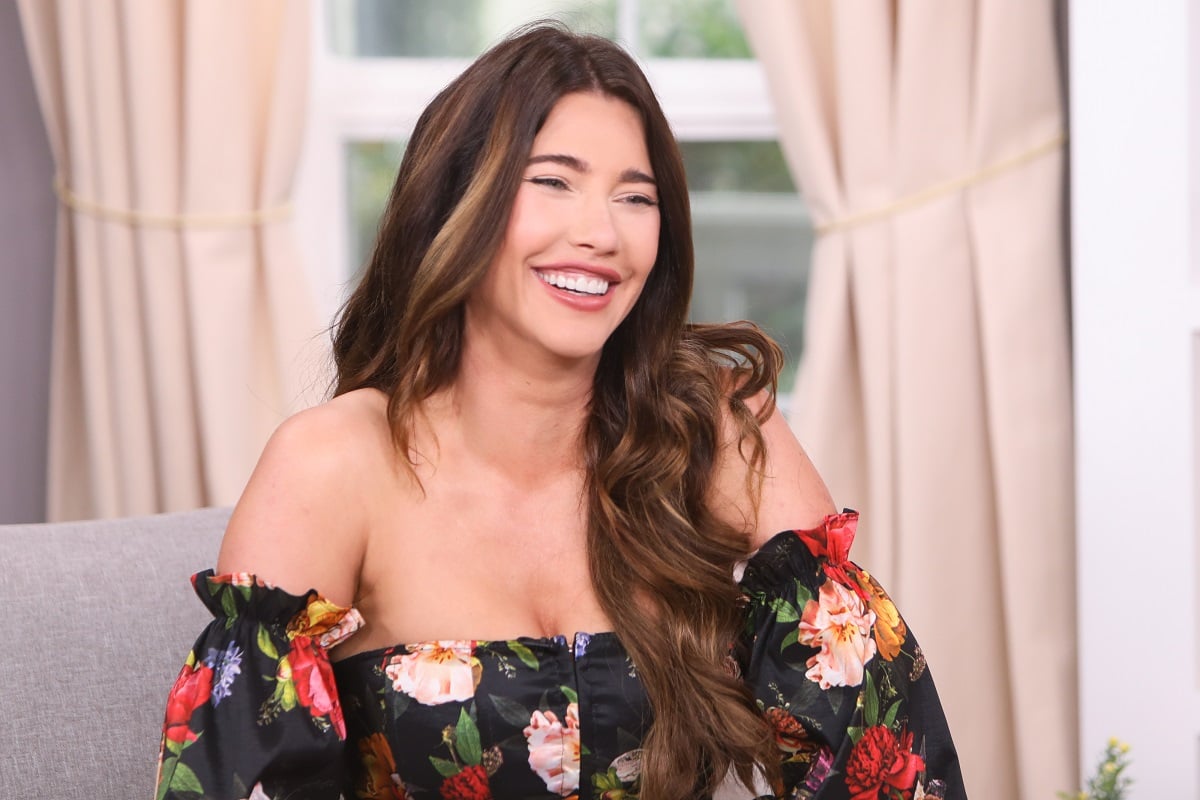 'The Bold and the Beautiful' star Jacqueline MacInnes Wood is excited about Taylor Hayes' return
During Taylor's two-year absence, a lot of drama occurred on The Bold and the Beautiful. Steffy went through many struggles, including pill addiction, giving Beth Spencer (Madeline Valdez), and recently finding out Sheila Carter (Kimberlin Brown) is her mother-in-law. These are moments where Taylor should've been there for her daughter.
While Taylor wasn't there to help Steffy through those crises, she can now protect her daughter. According to Wood, the timing of Taylor's return works out perfectly for Steffy. In an interview with Bold Live, Wood discussed the importance of Taylor being back in Steffy's life. "Yeah, I think that Steffy needs her mom back. I think that, yeah, it's just been way too long. Steffy, like I said before, she just needs her mom. Steffy doesn't have anybody to talk to."
Krista Allen took over the Taylor Hayes role
Taylor's return comes with one significant change, and that's Allen playing the role of the beloved heroine. Allen replaces Hunter Tylo, who portrayed Taylor for 29 years. Seeing someone besides Tylo in the role was a big adjustment to fans and Wood.
Working closely with Tylo for 10 years, Wood was disappointed the actor didn't return but has kind words for her new TV mom. "And of course, I love Hunter Tylo; that's my girl, and like I said, before you know, everyone brings something different, and Krista certainly does."
Allen enjoys her new role on The Bold and the Beautiful and says the best part is working with Wood. In an interview with Soap Opera Digest, the actor praised her onscreen daughter. "Jacqui is a ray of sunshine and, I couldn't be luckier to have her as my TV daughter," she explained.
What's next for Taylor Hayes and Steffy Forrester?
As Taylor settles in, she and Steffy have a lot of catching up to do. One issue that Taylor vows to help Steffy with is Sheila. Taylor and Sheila have a long history that dates back to 2002, when Sheila shot Taylor. Now the two have a chance to rehash the past when they come face-to-face at a Christmas party. The Bold and the Beautiful fans know Taylor is a protective mother, and she's not going to let Sheila harm her family.
Aside from Sheila, Taylor and Steffy will also become involved in Ridge Forrester (Thorsten Kaye) and Brooke Logan's (Katherine Kelly Lang) marriage. Ridge and Brooke are going through a rough patch, and Taylor's return will make things worse. Seeing Taylor has reawakened feelings in Ridge, and Taylor admitted she's still in love with him.
Steffy and Thomas Forrester (Matthew Atkinson) see how happy Ridge is with Taylor, and it may lead to the siblings plotting a reunion. With Ridge and Taylor unwilling to make the first move, Steffy is up to play matchmaker. Steffy feels that her parents never got a chance, thanks to Brooke. But she's planning to make things right, even if it means facing Brooke's wrath.