'The Bold and the Beautiful': John McCook Didn't Expect Show to Last Long
'The Bold and the Beautiful' star John McCook is surprised by the soap opera's success as it prepares to celebrate its 35th anniversary.
The Bold and the Beautiful actor John McCook is one of the original cast members. Since March 1987, fans have watched McCook's portrayal of the suave fashion designer Eric Forrester. McCook and his character remain a prominent part of the CBS soap opera, yet the actor admitted he didn't think the show would last long.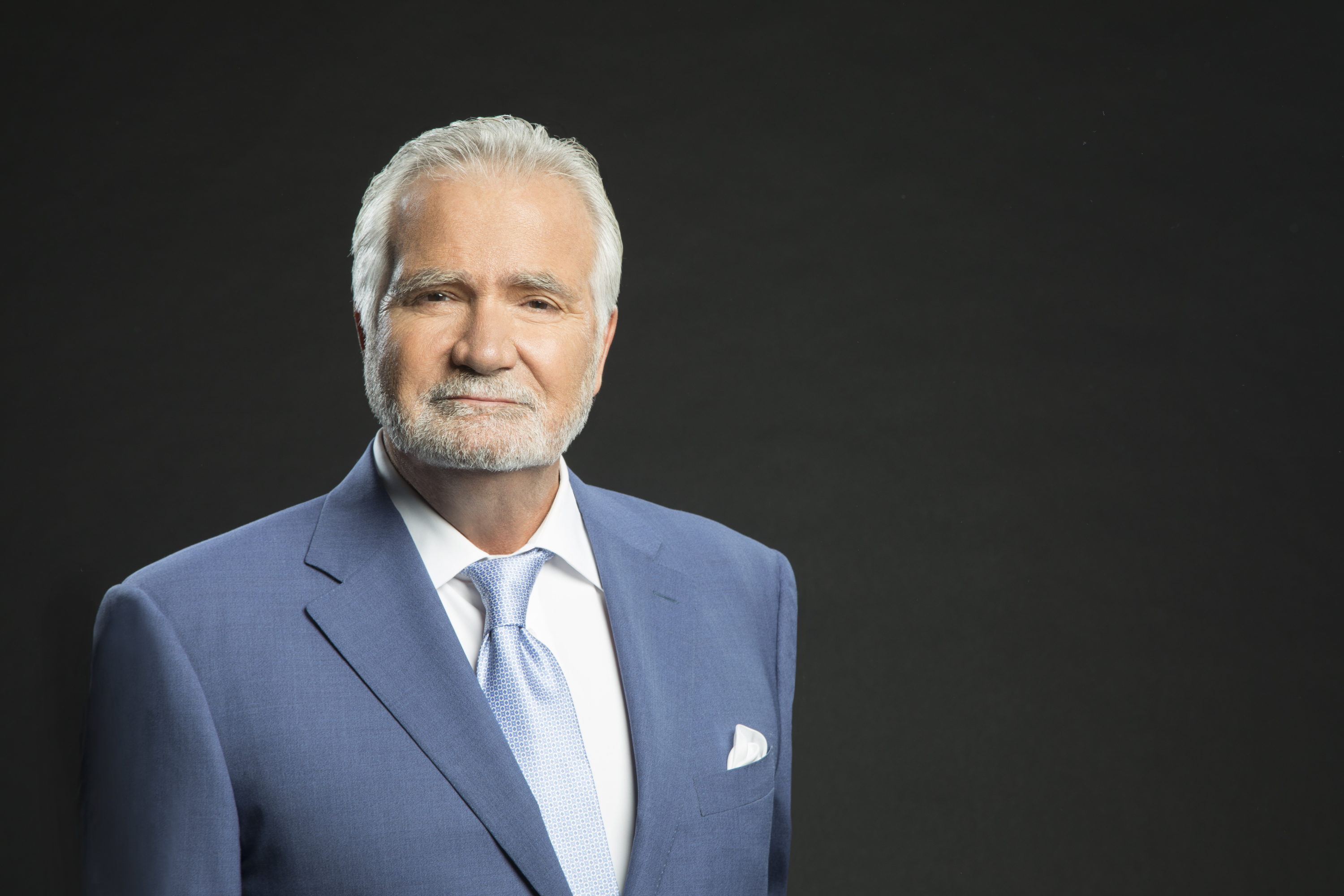 John McCook thought 'The Bold and the Beautiful' would be canceled within 10 years
McCook is no stranger to soap operas; before The Bold and the Beautiful, he was on its sister soap, The Young and the Restless. He played Lance Prentiss from 1975 to 1980. Six years later, when William J. Bell was casting for his new show; he thought McCook would be perfect for the role of the Forrester patriarch. In March 1987, McCook and his fellow castmates made their debut.
The show is celebrating its 35th anniversary, a moment McCook never expected. In a recent interview with Soap Opera Digest, McCook admitted he thought the show would be canceled. "Going in, I assumed we'd last 10 years, at worst five and at best 10. I remember discussing it with my wife Laurette, and she said, 'Honey, it will run at least five years,' and that was the kicker for me. Thirty-some years later, it has turned out to be the best job I could have ever hoped for."
The history of his character Eric Forrester
Eric is an important part of The Bold and the Beautiful. He's the patriarch of the Forrester family and the head designer of Forrester Creations. Eric's tumultuous marriage with Stephanie Forrester (Susan Flannery) throughout the decades was a huge focus. Despite their numerous arguments and splits, the couple never stopped loving each other.
Aside from Stephanie, Eric also married Brooke Logan (Katherine Kelly Lang), Sheila Carter (Kimberlin Brown), Donna Logan (Jennifer Gareis), and Quinn Fuller (Rena Sofer). He also had affairs with Lauren Fenmore (Tracey E. Bregman) and Jackie Marone (Lesley Anne Down).
When Eric wasn't dealing with drama in his love life, he was helping with his children's problems. Eric's always there for his kids, whether he's playing peacemaker with his feuding sons or convincing Ridge Forrester (Thorsten Kaye) to reunite with Brooke.
While Eric was a huge part of Forrester Creations' success, he's since retired and has handed over CEO duties to his granddaughter Steffy Forrester (Jacqueline MacInnes Wood). Eric enjoys retirement with his wife Quinn as they sip martinis, and he serenades her on the piano.
John McCook will be featured in upcoming 35th anniversary episode
McCook and Eric may not be featured as much on The Bold and the Beautiful these days. But fans will get to see both on an upcoming anniversary episode. The episode will focus on Brooke and the five loves of her life.
Of course, Eric will appear, and he and Brooke will have a lot to discuss as they stroll down memory lane. Although the two are divorced, they'll always be connected because of their children, Rick and Bridget Forrester (Jacob Young and Ashley Jones). Eric's been a good friend to Brooke, and he'll offer her guidance as she faces another divorce from Ridge.
As for what's next for the Forrester patriarch, that's unknown. He and Quinn reunited after hitting a rough patch last year, but fans know marriages don't last long. Could the happy couple's marriage again be rocked by another man or woman? Fans will have to wait and see what's to come for Eric.