'The Bold and the Beautiful': Katherine Kelly Lang Reflects on Brooke and Bill's Relationship
The Bold and the Beautiful golden girl Brooke Logan (Katherine Kelly Lang) is desirable to men. She's had many love interests in the past 35 years, including Bill Spencer (Don Diamont). Bill is one of Brooke's most memorable suitors, and the couple had their share of fans. Read on to hear what Lang had to say about the popular pairing.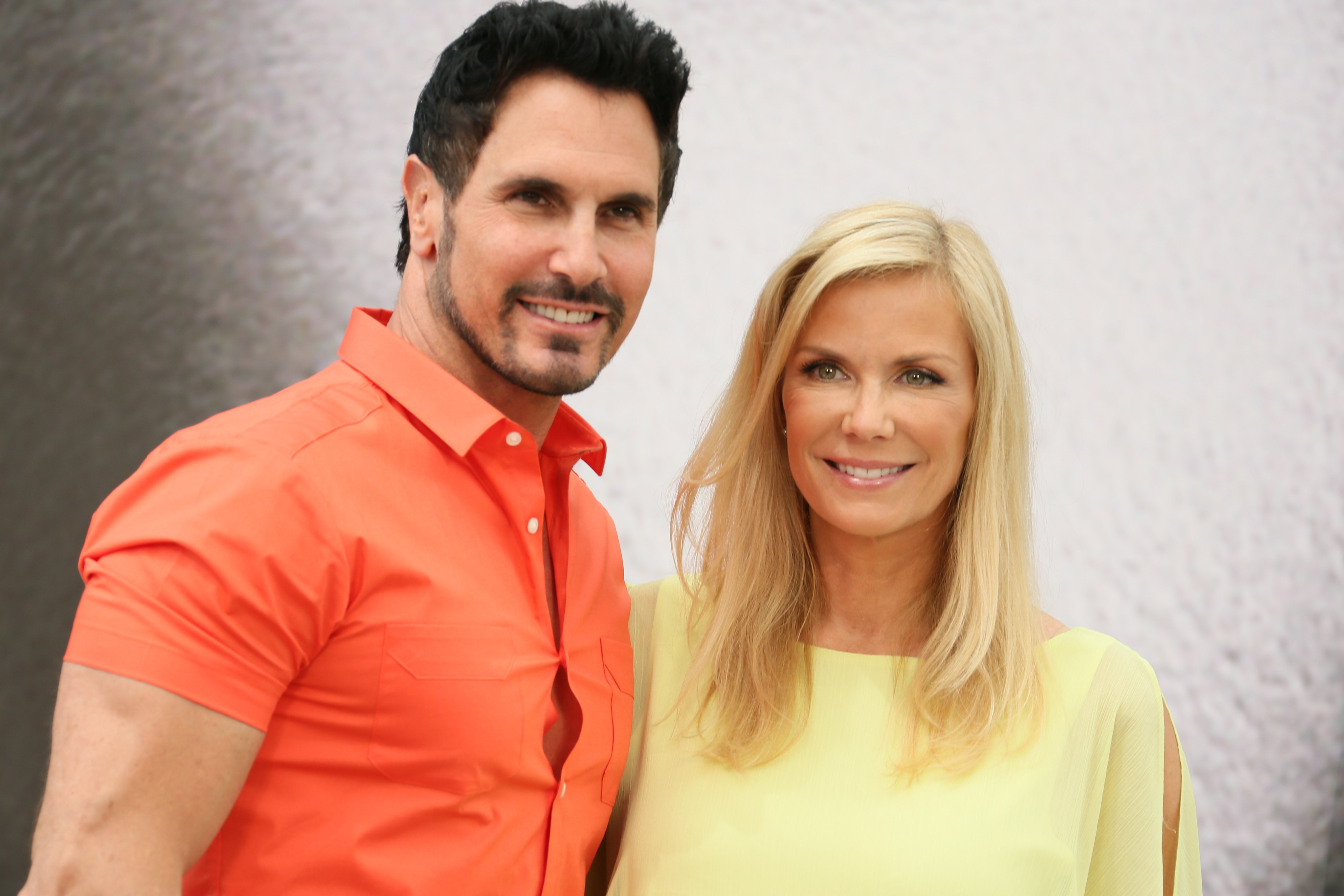 'The Bold and the Beautiful' star Katherine Kelly Lang says Brooke Logan and Bill Spencer's relationship was 'real'
Brooke can charm any man on The Bold and the Beautiful. Of course, Ridge Forrester (Thorsten Kaye) is considered her destiny, but she's wed, other guys. Bill is one of the many men who were lucky to marry Brooke.
Their relationship created a buzz, with fans split on the pairing. Supporters of the couple nicknamed them Brill and followed every move in their love story. Brill remains one of the most-talked-about couples in soap operas. In a recent interview with Entertainment Tonight, Lang discussed the couple's relationship.
"They had a wonderful, very strong and real relationship. I think Brooke felt mostly herself, maybe with him. So, that was interesting as well," she explained.
The couple's relationship was controversial
Like many of Brooke's relationships, the one with Bill was controversial because he was her brother-in-law. Their romance began in 2012 after Katie Logan (Heather Tom) left after giving birth to Will Spencer (Finnegan George). Believing she was dying, Katie asked Brooke to help Bill raise Will.
Brooke and Bill grew closer; however, their relationship ended when Katie returned. Despite reuniting with Katie, Bill and Brooke couldn't ignore their feelings for each other. After Katie caught the pair in a compromising position, she announced plans to divorce Bill. A newly single Bill and Brooke consummated their relationship; however, it was cut short after Katie had a heart attack.
RELATED: 'The Bold and the Beautiful': Fans Sense Zero Chemistry Between Brooke and Ridge
Brooke and Bill end their relationship, and he goes back to Katie. Brooke later discovers she's pregnant with Bill's baby but miscarries. Taylor Hayes (Krista Allen) later discovers Brooke's secret and reveals her and Bill's affair during a birthday party. Katie then divorces Bill, who then goes after Brooke.
The couple attempts to marry several times, but the weddings are interrupted by Ridge. They finally married in 2017, but they divorced after Brooke discovered he burned down Spectra Fashions and punched his son Liam Spencer (Scott Clifton). After their divorce, Bill reunites with Katie, and Brooke returns to Ridge.
Will Brill ever reunite?
Brooke and Bill appeared to be headed for a reunion in March 2020 when they kissed. Their liplock was videotaped by Shauna Fulton (Denise Richards). Quinn Fuller (Rena Sofer) got a hold of the tape and played it during a party. The couple's kiss caused Katie and Bill to split and Ridge to walk out on Brooke.
A lot has changed since the couple's kiss. Despite attempts to reconcile with Katie, she finally dumped Bill. Meanwhile, Brooke and Ridge's marriage is again on the rocks, thanks to Deacon Sharpe (Sean Kanan). While all signs point to a Brooke and Deacon reunion, she may be going after another ex-lover.
Bill and Brooke have always been each other's biggest supporters. With the two of them single, they could reconnect and go for another round in their romance. Of course, their relationship will cause problems for Ridge, Deacon, and Katie.
RELATED: 'The Bold and the Beautiful': How Did Katherine Kelly Lang Feel About Brooke and Deacon's Affair?