'The Bold and the Beautiful': Katherine Kelly Lang Reveals Her Favorite Brooke Wedding
The Bold and the Beautiful's Brooke Logan (Katherine Kelly Lang) has had many love interests. Since 1987 viewers have watched the ups and downs of her love life. Brooke's personal life was a front-burner storyline, whether with Ridge Forrester (Thorsten Kaye) or Bill Spencer (Don Diamont). To celebrate her upcoming 35th anniversary, Lang looks back at her character's love affairs.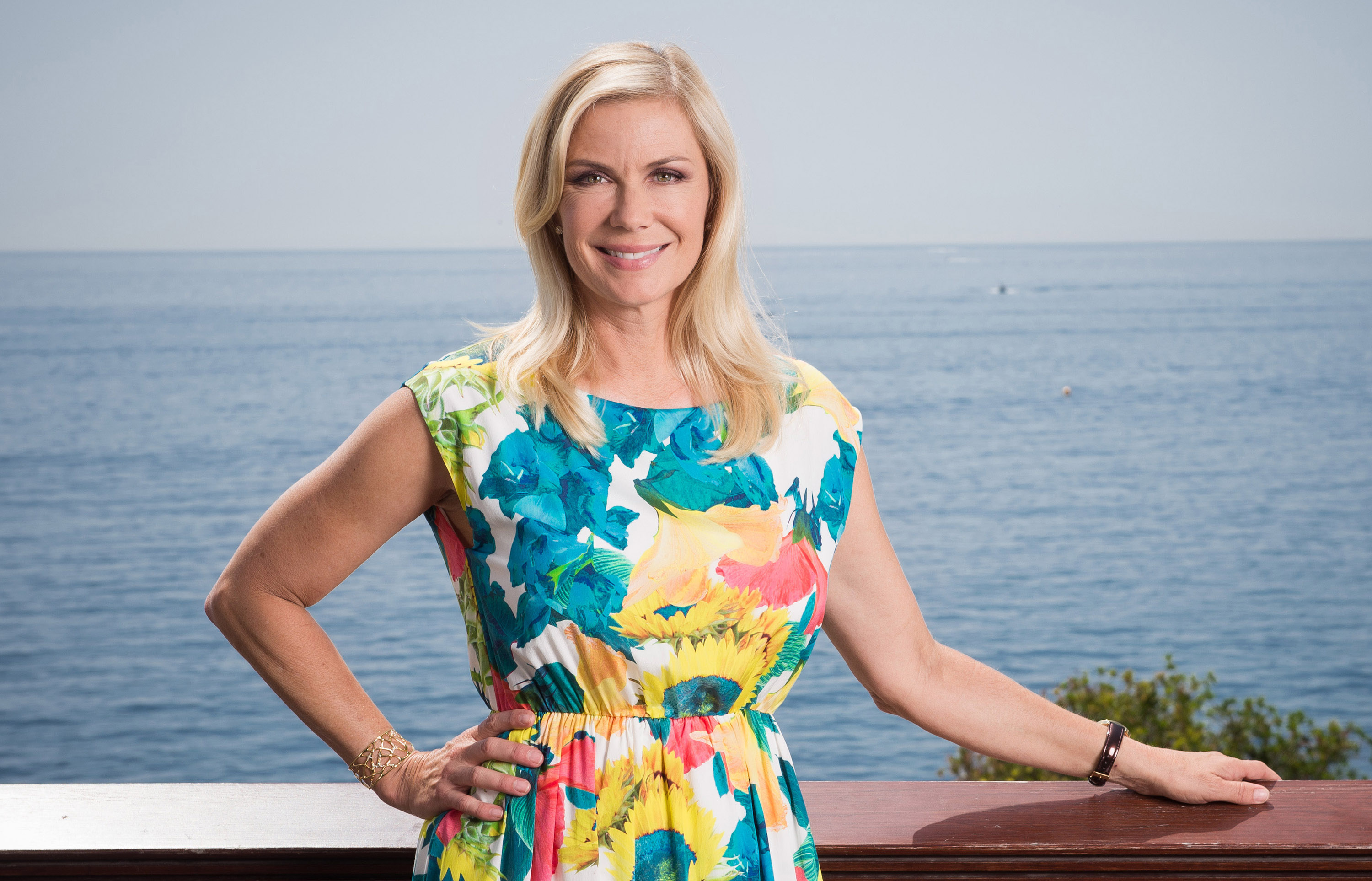 'The Bold and the Beautiful' star Katherine Kelly Lang says this is her favorite Brooke Logan wedding
Like many of The Bold and the Beautiful characters, Brooke's been married several times. Her former husbands include Eric Forrester (John McCook), Ridge, Thorne Forrester (Winsor Harmon), Nick Marone (Jack Wagner), and Bill. She also had brief marriages to Grant Chambers (Charles Grant) and Whipple Jones (Rick Hearst).
RELATED: 'The Bold and the Beautiful': How Did Katherine Kelly Lang Feel About Brooke and Deacon's Affair?
No matter who she married, Brooke's weddings were glamourous. So does her portrayer Lang have a particular favorite?
In an interview with Entertainment Tonight, Lang revealed that Brooke and Ridge's first wedding is her favorite. "I still remember the first wedding that I had to Ridge on the beach, riding a horse down. Trotting in and getting off with this, it was kind of like a Cinderella dress. It was just very romantic and very much like Cinderella," she explained.
Ridge Forrester is considered her destiny
While Brooke's had many love interests on The Bold and the Beautiful, Ridge is considered her destiny. The two met when Brooke was catering a party at the Forrester mansion. From the moment they locked eyes, it was the beginning of a three-decade love affair.
The two have experienced plenty of joy, like their son RJ Forrester's (Anthony Turpel) birth. But there was also drama in their relationship. The two endured cheating on both sides, and Ridge often waffled back and forth between Brooke and Taylor Hayes (Krista Allen).
Although they move on with other people, Brooke and Ridge usually find their way back to each other. Currently, the couple is separated after Ridge learns of Brooke and Deacon Sharpe's (Sean Kanan) kiss. Whether this is truly the end of their marriage remains to be seen, but their split has left Brooke in tears.
Brooke Logan's love life focuse of anniversary episode
The Bold and the Beautiful is celebrating its 35th anniversary with a special Brooke episode later this month. The plot for the episode will be centered on Brooke's love life as she dreams about her ex-husbands. Aside from Ridge, Eric, and Bill, Thorne and Nick will also make appearances.
RELATED: 'The Bold and the Beautiful' Speculation: Will Brooke and Deacon Reignite Their Affair?
Thorne and Nick haven't been seen in a while, so having them back will be a delight to fans. It'll be a special trip down memory lane as Brooke recalls her past with her exes. It'll also give her perspective about her life and which man truly has her heart.