'The Bold and the Beautiful': Katherine Kelly Lang Says Brooke Is 'a Fine Line Between Good and Bad'
'The Bold and the Beautiful' character Brooke Logan has a love, hate relationship with fans. Although Brooke is portrayed as a troubled heroine, her behavior often centers on that of a vixen. Actor Katherine Kelly Lang understands the concern about her character, who she says walks "a fine line between good and bad."
Brooke Logan (Katherine Kelly Lang) is a character who brings excitement to The Bold and the Beautiful. Since 1987, viewers have watched the iconic California girl become a successful businesswoman and mother. However, Brooke's behavior often leads to turmoil for the Logan and Forrester families. An ongoing debate among fans is whether Brooke's a heroine or vixen, and Lang has chimed in with her opinion on the matter.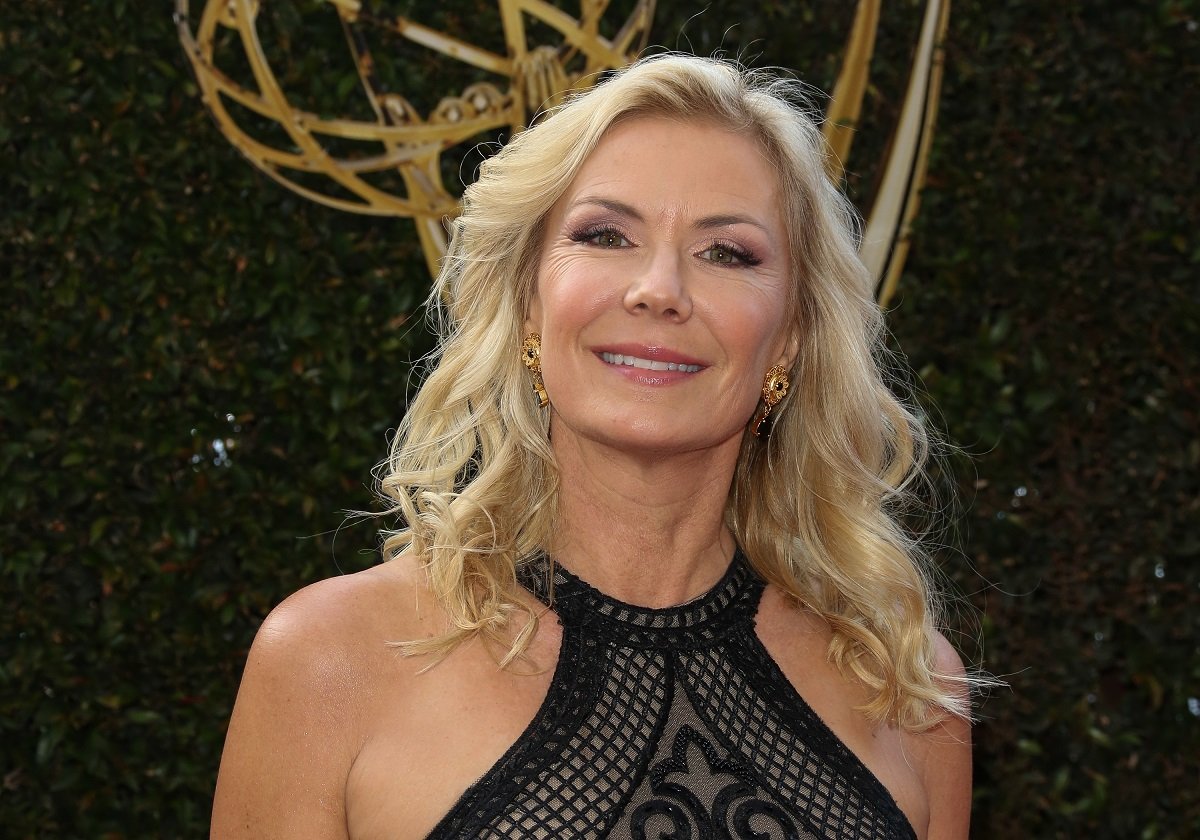 'The Bold and the Beautiful' Brooke Logan a combination of good and bad
Brooke was viewed as a heroine during the early years of The Bold and the Beautiful. Her feud with Stephanie Forrester (Susan Flannery) had fans siding with her in her efforts to stand up to the Forrester matriarch. However, throughout the years, Brooke's undergone a transformation, which teeters on the verge of being a bad girl.
In a 2010 interview with We Love Soaps, Lang discussed the writing for her character. "I think Brad writes for her to walk a fine line between good and bad. She makes mistakes, but then she is so apologetic. You can tell she's not maliciously trying to hurt anybody. People side with her, and she can get away with things. But it's a fine line."
Brooke Logan's past mistakes
As with many of The Bold and the Beautiful characters, Brooke's made her share of mistakes. Brooke's libido is what often gets her into trouble. For years, she chased after her destiny Ridge Forrester (Thorsten Kaye) and tried to break up his marriage to Taylor Hayes (Hunter Tylo).
Although Brooke married other men, the unions never lasted long due to her infidelity. Brooke's promiscuity led her to sleep with her son-in-law, Deacon Sharpe (Sean Kanan), and brother-in-law Bill Spencer (Don Diamont).
Brooke's committed plenty of misdeeds and shows remorse for her actions. Despite the pain she causes, her family and friends always manage to forgive her. However, fans aren't too forgiving toward the character.
Fans have turned on the troubled heroine
Brooke is an iconic yet controversial character. Although Brooke was once a cherished heroine, her hypocritical attitude has become a major turnoff for viewers. On a Reddit thread, The Bold and the Beautiful fans were vocal about their dislike for Brooke.
"She's always been a troublemaker. Gets away with anything and everything," wrote one fan. Another commenter chimed in with, "The Brooke character is despicable, and I either FF or just turn off the TV." Although fans dislike Brooke, they have nothing but love for Lang. As one fan wrote, "she's a terrific actress who has been underrated."
As for the negativity directed toward Brooke, Lang admits she "doesn't want people to hate my character. But it's much more exciting to play a character that can go either way."