'The Bold and the Beautiful': Kimberlin Brown Says Shelia Is About to 'Bring a Little Misery On'
Soap operas usually thrive on storylines involving love triangles, scandals, and controversies. The shows also center around villains who help drive the narrative one evil scheme at a time. When mentioning villains, it's hard to ignore the O.G. villain of The Bold and the Beautiful and The Young and the Restless, Sheila Carter.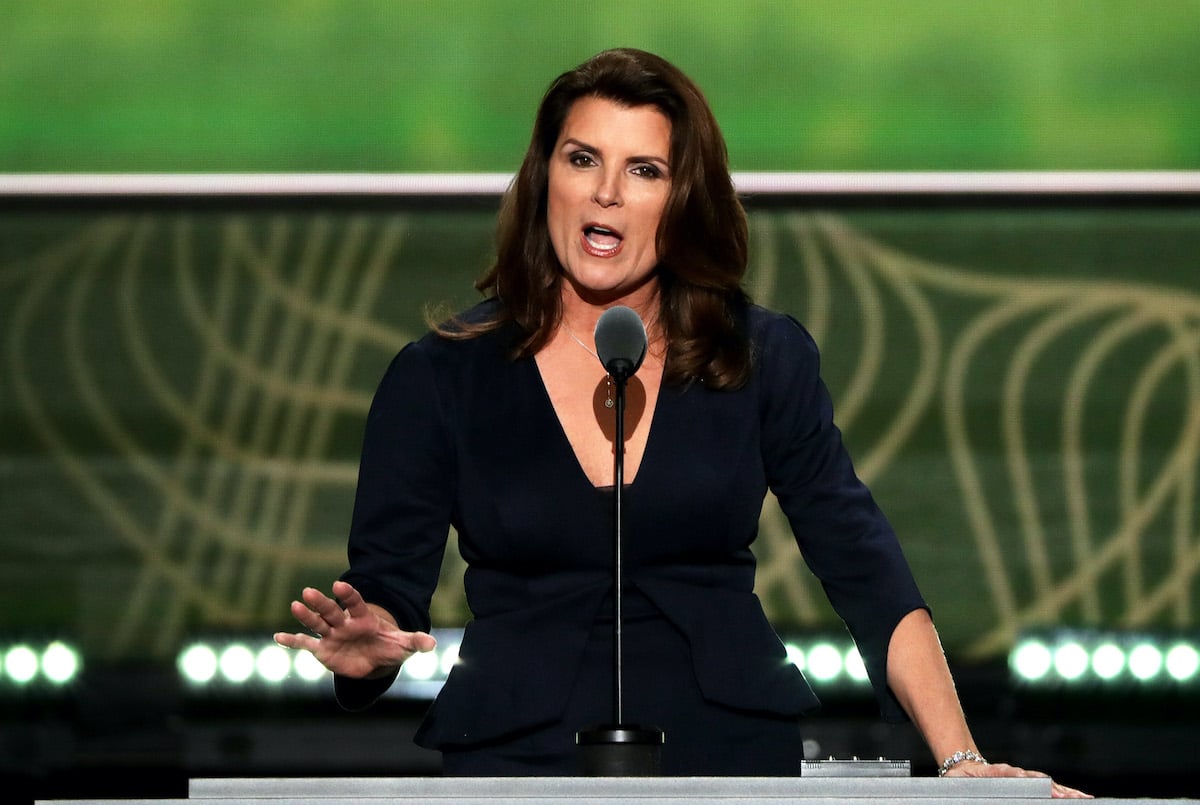 Sheila has proven she can go to extreme lengths to get what she wants, even eliminating those standing in her way. Kimberline Brown, the actor who played Sheila, recently returned to The Bold and the Beautiful, and she promises the character has plenty of misery to unpack.
Sheila's return complicates things for Steffy and Finn
The last time viewers saw Sheila was in 2018, and during that time, she and her other rival Quinn got into an intense fight that left everything in the Forrester mansion destroyed. After failing to plant herself in Eric's life, she stepped away and mostly maintained a low profile. As fans know Sheila, the time she was away could potentially mean she was planning something vile.
Her return to The Bold and the Beautiful this time brings in an even more familial dynamic as it was revealed that she is Finn's birth mother. Finn and Steffy recently tied the knot, which makes the situation much more complicated as her recent revelation means that she is Hayes' grandmother.
Sheila has spent a lot of time trying to become a Forrester, and although she might not become one by marriage, she automatically becomes one as a grandmother. This might also strain things between Finn and his new wife as he might find himself having to choose between his mother and the Forresters.
Brown says Sheila will bring misery
Every time Sheila sets foot in Genoa City, death and destruction follow, and Brown told ET that Sheila "is going to bring misery" with her return. Throughout the show, Sheila has had a lot of evil schemes that have seen fans despise her.
For context, she made several attempts at becoming a Forrester matriarch, and when that didn't work out, she tried multiple times to kill Stephanie. She has also attempted to kill other people such as Amber, her longtime rival Lauren, Brooke Logan, and Quinn Fuller.
Sheila is the mother of all villains
Sheila first appeared in The Young and the Restless in 1990, with Brown playing the part in various intervals until her departure in 2006. Brown's exit from the role came after she refused to renew her contract.
Sheila first showed signs of villain-hood when she began thirsting for Dr. Scott Grainger, who was married to Tracy Bergman's character Lauren Fenmore. Her obsession with Dr. Scott saw her drugging him to force her to give her a child and leave his wife. The unhealthy obsession thus set the course for one of the show's longest-running feuds.
When Sheila's child died, she tried to steal Lauren's child but was unsuccessful. She then moved to Los Angeles and settled with the Forresters in The Bold and the Beautiful. After establishing herself in the Forrester family, Sheila soon went back to her evil ways, and in one of her criminal schemes, she attempted to drown Lauren in a hot tub.
Much of Sheila's wickedness can be traced back to her desire to find love since most of the time, the men she fawns over are usually already taken. When Brown didn't renew her contract for the show in 2006, her character Sheila underwent a supposed face surgery that led her to take on the likeness of Phyllis Summers. However, when Brown returned, the "surgery" was reversed, and the character's face was restored.