'The Bold and the Beautiful': Kimberlin Brown Teased a Sheila Return Months Ago
Months ago Kimberlin Brown teased a return to 'The Bold and the Beautiful' after a visit to the set. The week she reprises her role as Sheila Carter, who disrupts the wedding of Steffy and Finn with a shocking revelation.
Sheila Carter (Kimberlin Brown) is one of daytime television's favorite villains. The troubled character first debuted on The Young and the Restless before jumping ship to its sister soap opera The Bold and the Beautiful. For over three decades, she's been causing trouble for the citizens of Genoa City and Los Angeles. Now, she's making her return to stir up drama in the Forrester family on The Bold and the Beautiful. Shelia's return is a shock to fans, yet actor Brown teased a comeback earlier this year.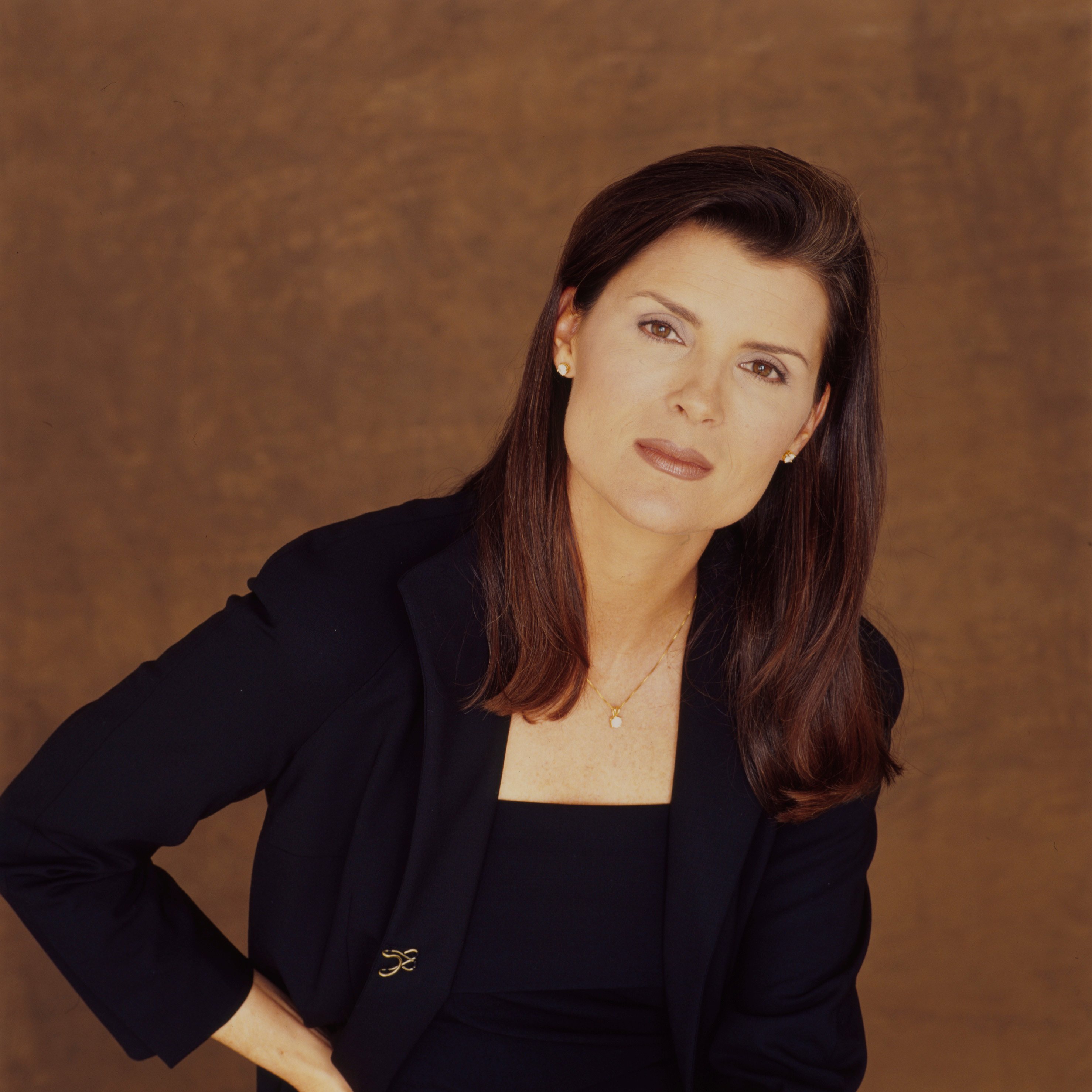 Kimberlin Brown teased a 'Bold and the Beautiful' return
In May, Brown had the soap opera community buzzing about a return to The Bold and the Beautiful. The actor posted an Instagram photo of a parking pass from the show's set. Fans became excited about the prospect of Sheila Carter gracing their screens again. Speculation also emerged about storylines for the character.
However, fans had their hopes diminished when Brown revealed the real reason she was on set. According to Soap Opera Network, she was there to film an interview for an upcoming special. But given the spoilers from this week, it appears that was a ruse to throw fans off track.
Sheila Carter returns with a shocking revelation
Sheila makes her return to The Bold and the Beautiful during the wedding of Steffy Forrester (Jacqueline MacInnes Wood) and Dr. John 'Finn' Finnegan (Tanner Novlan). Her appearance stuns the Forresters, who aren't pleased to see her. Yet, Sheila reveals she has every right to be at the ceremony because she's Finn's birth mother.
Finn's parentage became a mystery after he confessed to Steffy he was adopted by Jack and Li Finnegan (Ted King and Naomi Matsuda). It was obvious Finn's mother would be a Bold and the Beautiful character. A majority of fans believed Quinn Fuller (Rena Sofer) would be the one given the current drama with her and the Forresters. Yet, that's nothing compared to what Sheila has in store.
Sheila Carter creates drama for her son and daughter-in-law
The revelation that Sheila is her mother-in-law isn't going to please Steffy. She knows how dangerous Sheila is and wants to protect her family. As for Finn, he'll want to bond with his birth mother and learn more about his past. Finn letting Sheila into their lives will cause problems for him and Steffy. The last thing Steffy wants is for Sheila to be around her children. With Steffy trying to remove her from Finn's life, Sheila has gained a new enemy. Fans have seen how vicious Sheila can be, and Steffy will have to watch her back.