'The Bold and the Beautiful': Lawrence Saint-Victor Pulling Double Duty After Joining Writing Team
Lawrence Saint-Victor is receiving a lot of screen time on The Bold and the Beautiful. In recent months, his character Carter Walton has been in a big storyline involving Quinn Fuller (Rena Sofer) and Eric Forrester (John McCook). Fans can't get enough of Saint-Victor, who's been killing it in his recent performances. The actor is taking his talent behind the scenes with his newest promotion.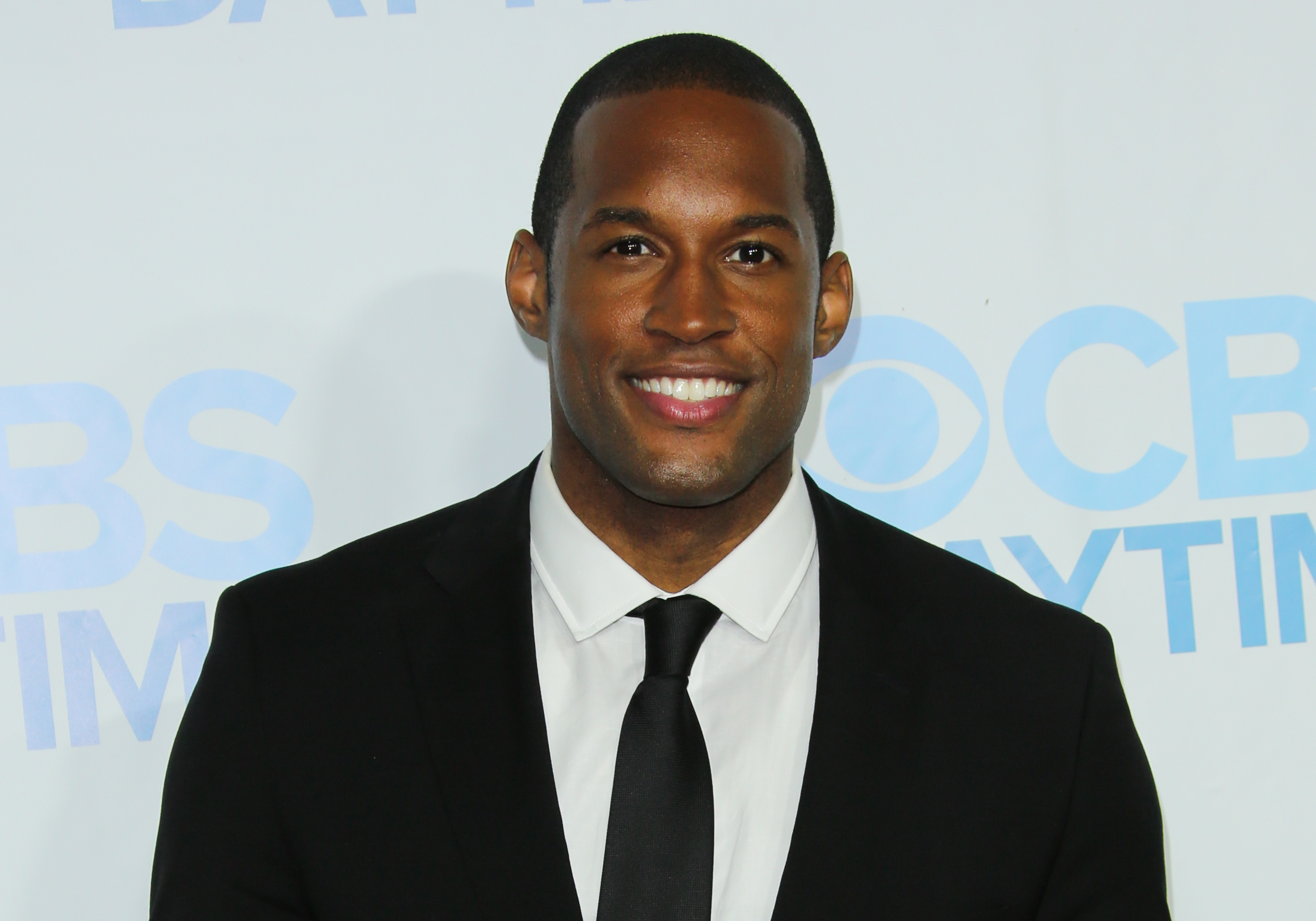 'The Bold and the Beautiful' writing team adds Lawrence Saint-Victor
It's not uncommon for many soap stars to work behind the scenes of their shows. The Bold and the Beautiful actor Heather Tom has directed several episodes of the CBS soap opera. Now Saint-Victor will get his chance to work behind the camera, except he won't be directing.
RELATED: 'The Bold and the Beautiful': Fans Don't Think Zoe Is Good Enough For Carter
According to SoapOperaNetwork.com, Saint-Victor is joining The Bold and the Beautiful's writing staff. Saint-Victor's wrote a few scripts for the series in the past. Fans got a glimpse at the actor's knack for writing with the April 15 episode, in which Quinn tries to reunite Carter and Zoe Buckingham (Kiara Barnes).
Lawrence Saint-Victor's previous writing credits
Saint-Victor's writing excursion began in 2018 with the web series Wed-Locked. Aside from writing, he also produced and starred in the show, which featured fellow The Bold and the Beautiful actor Karla Mosley. The comedy follows Saint-Victor and Mosley's characters as they adjust to living together.
Now Saint-Victor will be writing more dramatic material thanks to his new role on The Bold and the Beautiful. In an interview with Soap Opera Digest, Saint-Victor says his transition into a writer has been in the works for a while. "Years ago, Bradley Bell asked me if I wanted to write, and I did a few scripts, but Brad nurtured this. I would have been way too intimidated to ask, but he gave me such great advice. He saw it in me before I saw it myself," the actor explained.
What does this mean for Carter Walton?
With Saint-Victor on the writing staff, The Bold and the Beautiful fans are curious what this means for his character. Viewers don't have to worry about seeing less of Carter. Saint-Victor will be pulling double duty as a writer and actor.
RELATED: 'The Bold and the Beautiful' Speculation: Katie Steals Quinn's Man
It's a good thing because Carter's storyline is heating up. The unlucky-in-love lawyer once again is single after Quinn decides to stay with Eric. But from the looks of it, Carter won't be alone for too long. The show seems to be hinting at a romance between Carter and Katie Logan (Heather Tom), sparking interest from viewers.