'The Bold and the Beautiful': Linsey Godfrey Was 'Sad' About Abrupt Exit From the Show
One of the biggest criticisms about 'The Bold and the Beautiful' is their wasted talent. One talented actor the show let slip through their fingers is Linsey Godfrey. When Godfrey was fired from the soap opera, fans were upset. Even Godfrey admitted she was sad about her abrupt departure.
Linsey Godfrey is one of daytime's most talented actors. The star gained recognition for her role as Caroline Spencer on The Bold and the Beautiful. For six years, Godfrey played the vixen turned heroine and earned numerous nominations for her performances. Yet, in 2018 the show let Godfrey go, a decision that upset the actor.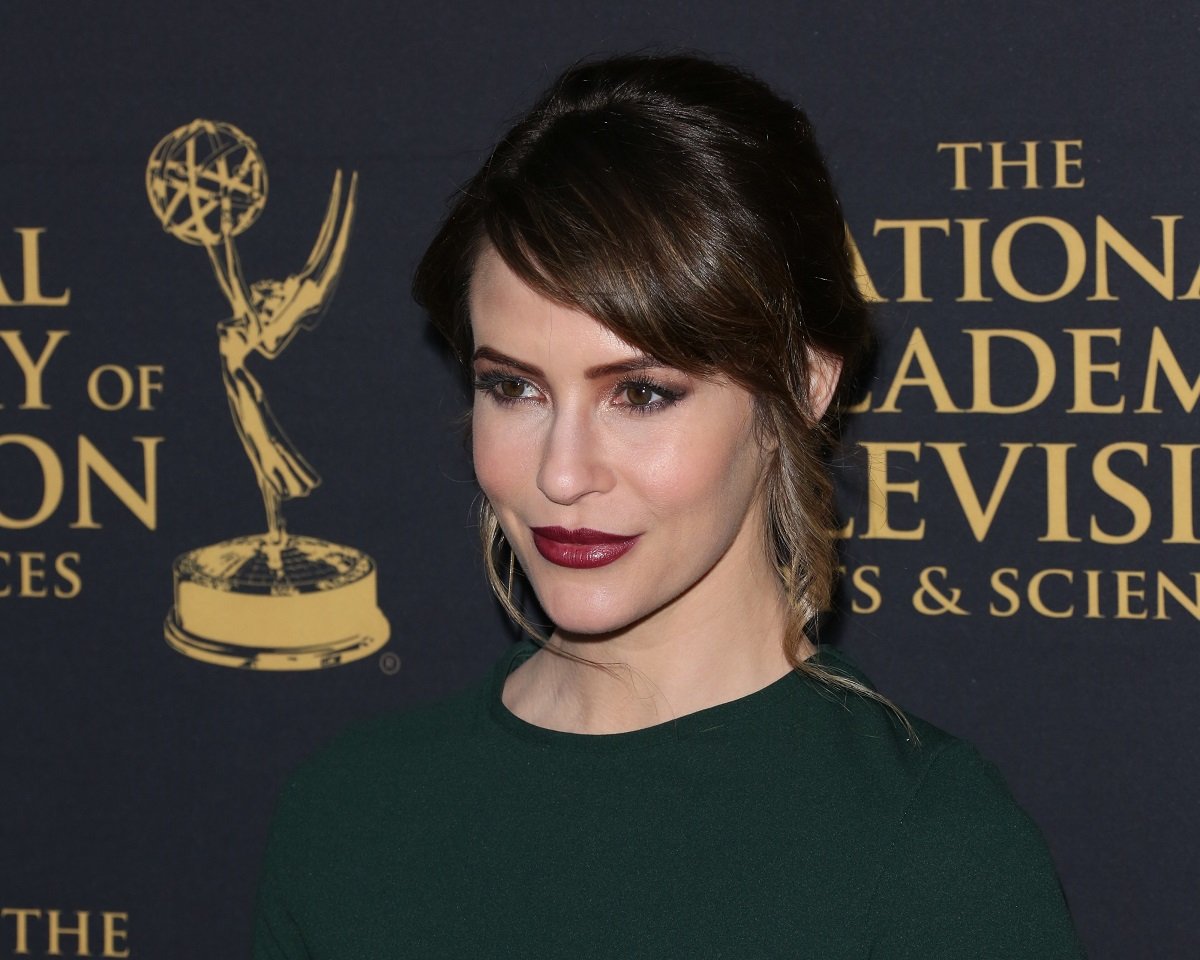 'The Bold and the Beautiful' star Linsey Godfrey sad over 2018 exit
Godfrey made her The Bold and the Beautiful debut in March 2012. Her character Caroline starts as a supporting role, then eventually moves on to bigger storylines. Her marriage to her late aunt's husband, Ridge Forrester (Thorsten Kaye), became a famous story during the character's later years.
Although Caroline became a significant part of the soap opera, eventually, the writers became bored with her. After being dropped to recurring status, Godfrey was let go in March 2018. In an interview with Soap Opera Digest, Godrey recalled her reaction to her exit. "I was sad to go, but I totally understand how the business works."
Godfrey admitted her departure was "abrupt" but understood why she was let go. "They had run out of story for the character., so I think the best option for them was to write her off while they focused on other storylines that had a little more going."
Caroline Spencer's history
Aspiring fashion designer Caroline is the daughter of Karen Spencer (Joanna Johnson) and the niece of Bill Spencer (Don Diamont). Caroline starts working at Forrester Creations, where she captures the eye of several Forrester men. Early on, she's in the midst of a love triangle with Rick Forrester (Jacob Young) and Thomas Forrester (Matthew Atkinson).
Caroline chooses Rick and eventually marries him, yet she battles Maya Avant (Karla Mosley) for his affections. Caroline and Rick divorce after Maya reveals Caroline's kiss with Ridge. Ridge and Caroline marry, yet Thomas' arrival complicates matters.
One of the show's most controversial storylines has Thomas taking advantage of an inebriated Caroline. Their night together leads to the conception of their son Douglas Forrester (Henry Joseph Samiri). Ridge and Caroline try to keep Douglas' paternity a secret but eventually tell Thomas the truth.
Caroline and Ridge divorce, and she begins a relationship with Thomas. The two move to New York, but in 2019, Thomas and Douglas return following Caroline's death.
Will the actor return to the show?
After her, The Bold and the Beautiful exit, Godfrey joined Days of Our Lives. Godfrey played Sarah Horton for over two years before announcing her departure from NBC soap opera in March 2021. Of course, this led to speculation that Godfrey could pop up in her old stomping grounds.
Godfrey said she was always open for a return because Caroline was "such a fun thing to play." Although the character's dead, as soap fans know, characters can come back to life. Maybe one day, Caroline will return to reunite with Douglas and Thomas.