'The Bold and the Beautiful': Matthew Atkinson Reveals Thomas' Craziest Moment
The Bold and the Beautiful's Thomas Forrester (Matthew Atkinson) is a legacy character. As the son of Ridge Forrester (Thorsten Kaye) and Taylor Hayes (Krista Allen), Thomas has experienced plenty of turmoil. As he grew into adulthood, he stirred up lots of trouble. But there's one moment Atkinson believes is Thomas' craziest.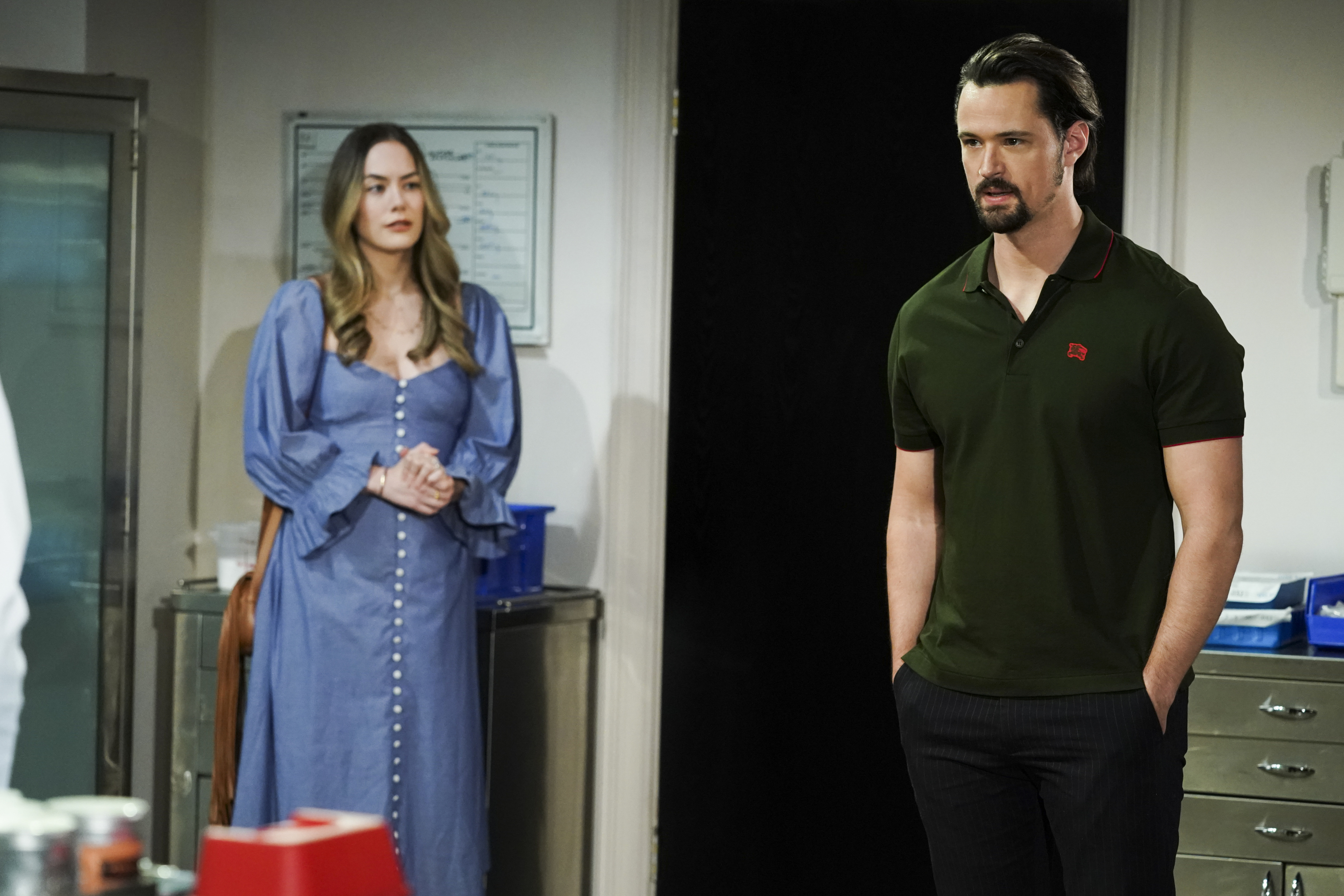 'The Bold and the Beautiful' star Matthew Atkinson says this storyline is Thomas Forrester's craziest moment
When Thomas returned to The Bold and the Beautiful in 2019, he went from a good guy to a villain. He became obsessed with Hope Logan (Annika Noelle) and schemed to make her his bride. Thomas' behavior spiraled out of control and caused him to do many crazy stunts.
RELATED: 'The Bold and the Beautiful' Speculation: Thomas Fights for Full Custody of Douglas
In a Twitter video, Atkinson reveals what he thinks is Thomas' craziest moment. The actor replies that the Hope mannequin is the character's boldest moment. "He heard a mannequin talking to him, and he was in love with the girl that the mannequin was supposed to look like. And then he kept talking to it, and then it started to telling him to do evil things."
The Hope mannequin is considered one of the worst storylines
The Bold and the Beautiful has written many bizarre stories, but the Hope mannequin is considered the worst. After Thomas' latest scheme of using Zoe Buckingham (Kiara Barnes) to make Hope jealous failed, he left town. After Steffy Forrester's (Jacqueline MacInnes Wood) accident, he later returns and promises he is a changed man.
It appeared Thomas was true to his word, yet it became apparent he wasn't over Hope. Secretly, Thomas had a Hope mannequin in his apartment that he talked to and kissed. While fans hated the storyline because it further damaged Thomas' reputation, Atkinson put on his best performances as Thomas tries to decipher reality.
Aftermath of Thomas Forrester and the Hope mannequin
Thomas' mannequin created a lot of trouble on The Bold and the Beautiful. Liam Spencer (Scott Clifton) walked in Thomas kissing the doll, who he mistook for Hope. Believing his wife cheated on him, Liam sought comfort from Steffy. The two drank a few beers and slept together, which resulted in Steffy's pregnancy and questions of the baby's paternity.
Aside from the Liam and Steffy situation, the storyline also sets a redemption arc for Thomas in motion. After discovering Thomas' mannequin, Hope realizes Thomas wasn't well. During a talk, Thomas collapsed and was rushed to the hospital, where he underwent surgery for traumatic brain injury.
After his recovery, Thomas was on the road to redemption. He became a better father to Douglas Forrester (Henry Joseph Samiri) and moved on from Hope. Yet, fans continue to worry the writers will have him revert to his old ways
RELATED: 'The Bold and the Beautiful': Matthew Atkinson Reveals What Type of Woman Thomas Needs