'The Bold and the Beautiful': Matthew Atkinson Reveals What Type of Woman Thomas Needs
Thomas Forrester (Matthew Atkinson) is one of the hottest young characters in The Bold and the Beautiful. Although Thomas has been a bad boy in recent years, he's finally receiving a redemption arc. With Thomas over his obsession with Hope Logan (Annika Noelle), he's ready to move on and find love again. So who's the ideal woman for Thomas?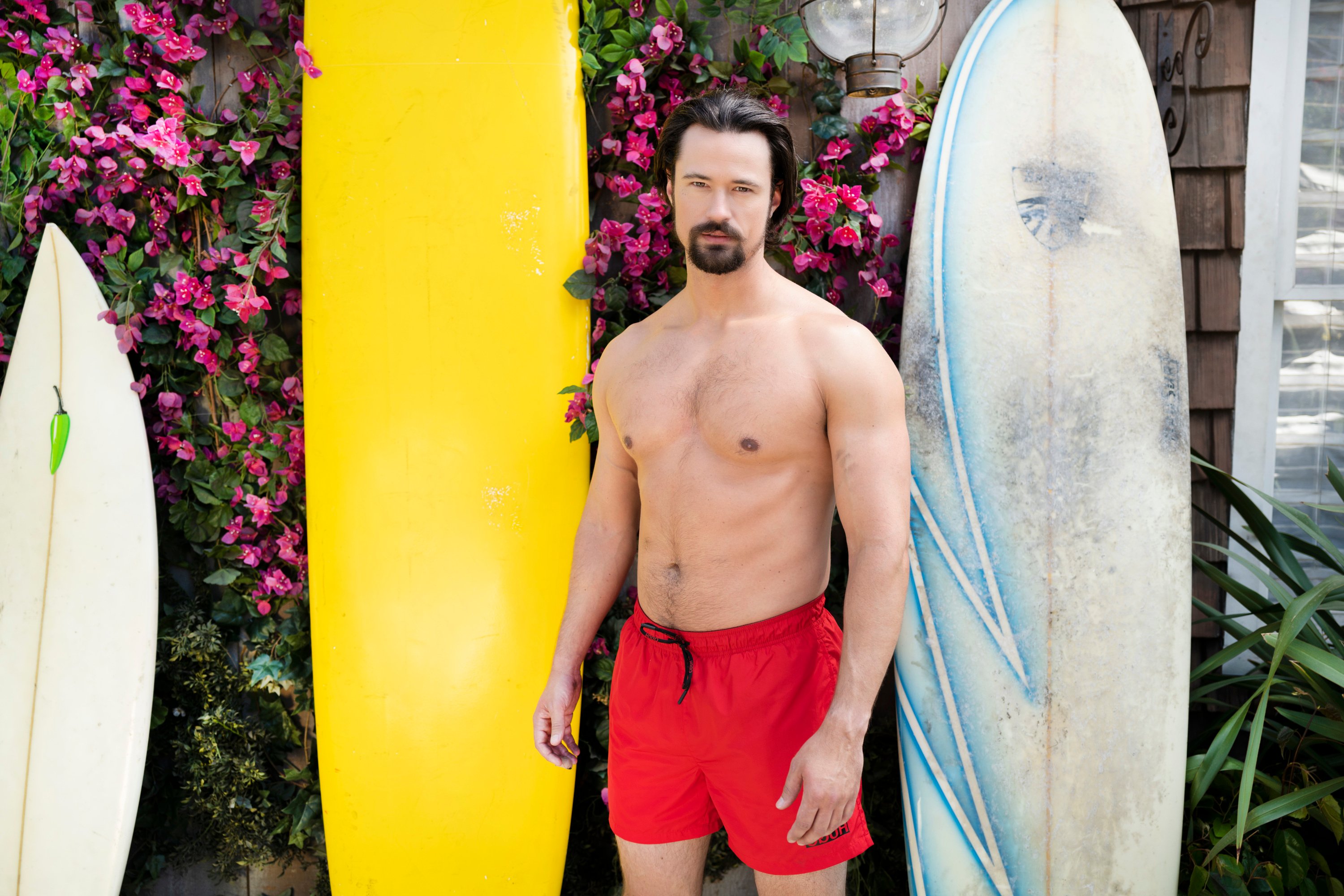 'The Bold and the Beautiful' star Matthew Atkinson discusses Thomas Forrester's love life
Thomas has had plenty of girlfriends over the years. Yet, when it comes to finding "the one," Thomas has terrible luck. Fans have their opinion on who they want to see paired with Thomas. Atkinson also has his view on the perfect woman for his character.
During a recent interview on BOLD LIVE!, Atkinson revealed the best woman for Thomas is this former The Bold and the Beautiful character. Atkinson believes Thomas' best match is his ex-girlfriend Sally Spectra (Courtney Hope). "It would be awesome, especially to have a Sally-type character because I think that Thomas really-to have a woman of such a strong presence to be able to push back and actually correct him when he's kind of veering off path would be awesome, and then it would also create that extra drama."
Thomas Forrester and Sally Spectra's relationship history
When Sally debuted on The Bold and the Beautiful in 2017, she stirred up drama for The Forresters. The redheaded fashion designer was just as mischievous as her aunt and namesake. As Spectra Fashions' new owner, Sally went to war with Forrester Creations CEO Steffy Forrester (Jacqueline MacInnes Wood). Caught in the middle was Thomas, who developed feelings for his family rival.
Everyone didn't support Thomas and Sally's blooming romance. Bill Spencer (Don Diamont) used his niece and Thomas' ex Caroline Spencer (Linsey Godfrey) to break up Thomas and Sally. Bill lied about Caroline dying, which caused Thomas to end his relationship with Sally to be with his ex. However, when Bill and Caroline's scheme was exposed, Thomas went back to Sally.
Thomas and Sally's reunion was short-lived, and Thomas moved to New York to be with Caroline and their son Douglas Forrester (Henry Joseph Samiri). After Caroline's death, Thomas came home. By that time, Sally had moved on with Wyatt Spencer (Darin Brooks), while Thomas became infatuated with Hope.
Thomas Forrester getting a new love interest
The Bold and the Beautiful fans wished for another Thomas and Sally reunion, yet sadly it never came. Sally's currently shaking things up on The Young and the Restless and has no plans to leave Genoa City. As for Thomas, although he still loves Hope, he knows they'll never be together.
However, the hunky fashion designer won't be single for too long. As reported by Soap Opera Digest, Thomas will be getting a new love interest. Speculation is already starting on the woman's identity and if she has a connection to the soap. With fall sweeps in full swing, Thomas' new girlfriend should be revealed soon.