'The Bold and the Beautiful' Odds & Ends: A 'Big Brother' Winner Makes A Guest Appearance!
This week's The Bold and the Beautiful odds and ends news roundup features a history-making Big Brother winner stopping by the set. Plus, Darin Brooks wishes Sarah Drew a very happy birthday. And B&B alum Katrina Bowden gets cast in a new role.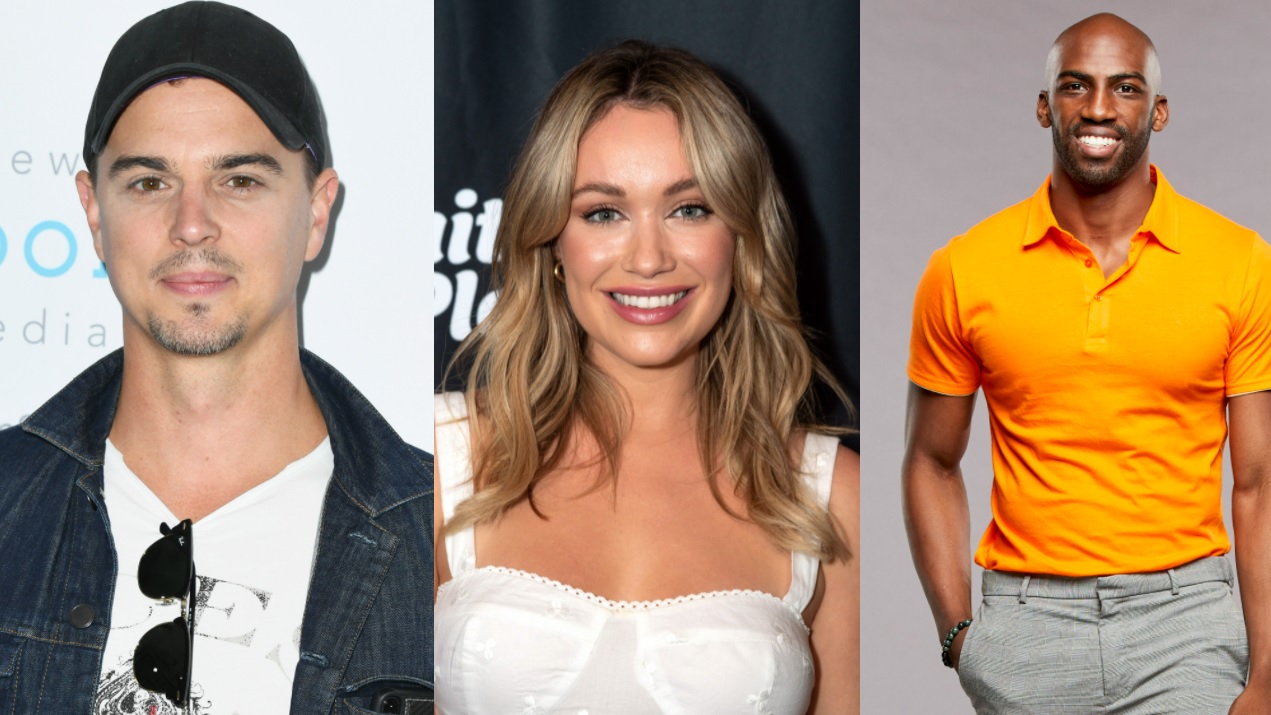 Xavier Pranther is filming on 'The Bold and the Beautiful'
If you're a fan of Big Brother, you're going to love this bit of The Bold and the Beautiful news. Fansided is reporting that Xavier Pranther is currently on the set of the hit CBS soap. And while the nature of his role hasn't been disclosed, the outlet confirmed that he'll be appearing on the small-screen soon.
"Xavier was on the set of the Daytime Emmy-winning daytime drama earlier this week to film scenes that will air throughout two upcoming episodes," reported the outlet. "B&B has a long history of welcoming Big Brother cast members to the soap as guest stars, creating synergy between the network's daytime and primetime series.
Pranther made history recently when he became the first Black winner of Big Brother in the show's history.
Katrina Bowden has a new job
Katrina Bowden hasn't officially left The Bold and the Beautiful. But Flo Fulton Logan hasn't been on-screen in a while. While fans are wondering what will happen next with her story, Bowden remains "booked and busy," as the saying goes.
Deadline broke the exclusive story that Bowden was just cast in an indie drama called Dead Wrong. It's written by Rick Bieber (Don't Sleep) and produced by Ken Clark. Bowden is currently shooting the film in Los Angeles.
"The crime drama watches as the bizarre get-rich-quick scheme of a narcissistic man ignites a chain reaction that overwhelms the lives of his now-suicidal wife, her nymphomaniacal younger sister, an alcoholic lawyer deep in debt from gambling, a Brooklyn-born bookmaker/pimp, and his Welsh strongman, a rural ex-con seeking redemption from his angelic wife, and a hard-nosed insurance investigator," reports the outlet.
Darin Brooks wishes Sarah Drew a very happy birthday
Even though The Bold and the Beautiful star Darin Brooks hasn't had a lot of on-screen time lately, he's certainly been keeping busy. Fans of the hit daytime soap opera are aware that he's filming a new Apple+ series called Amber Brown. He's also loaned his voice to the new animated Hulu series, The Croods: Family Tree.
Brooks recently had an opportunity to celebrate a birthday with his new on-screen family, too. He made a very special Instagram post in honor of Sarah Drew's recently celebrated birthday. It looked like the cast had a grand time for themselves, eating ice cream and celebrating Drew's special day.
"Having a blast with these crazy kids!!" he wrote. "#AmberBrown Coming to an @appletvplus near you!! And Happy Birthday Sarah!! Just celebrating that and just what an amazing cast and crew we have on this incredible project, you all are gonna LOVE!"