'The Bold and the Beautiful' Odds & Ends: Rena Sofer & Annika Noelle Save A Pup, Heather Tom Reflects On 'B&B'
On this week's The Bold and the Beautiful odds & ends news roundup, the ladies show up and show out for the rest of the cast. Rena Sofer and Annika Noelle team up to save a pup. Heather Tom, meanwhile, reflects on her soap journey.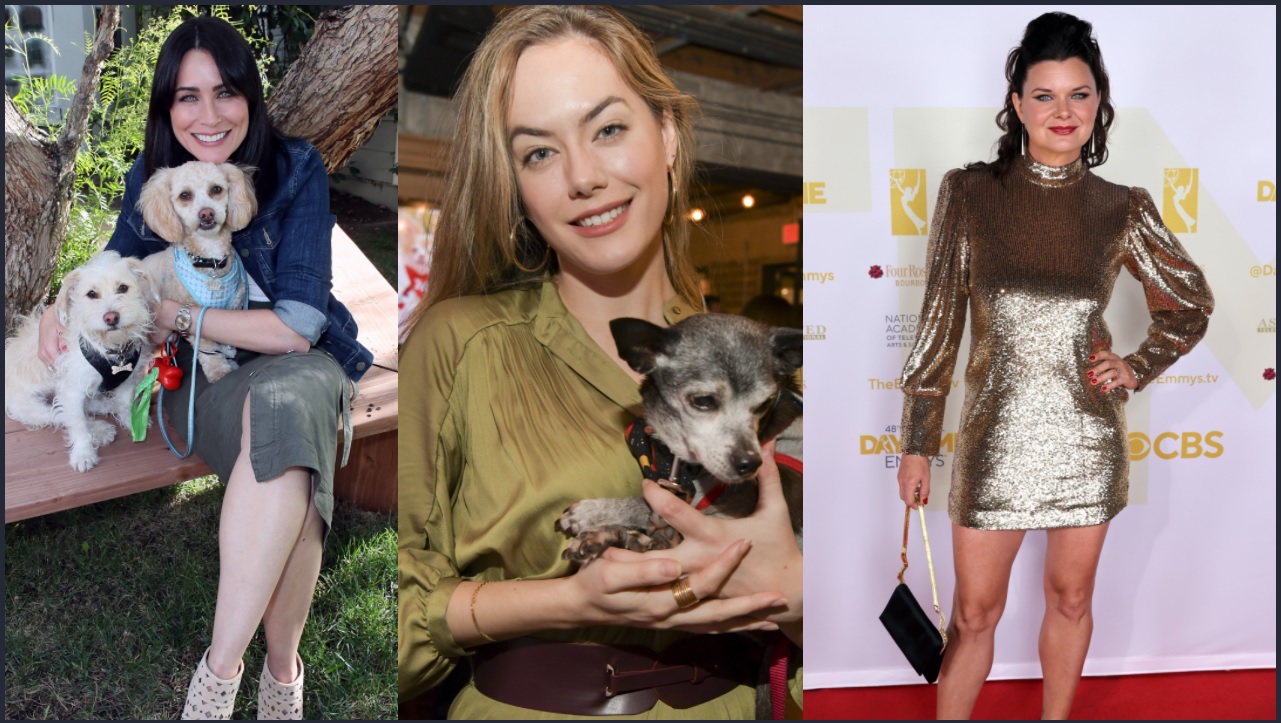 'The Bold and the Beautiful' stars Rena Sofer & Annika Noelle saved a pup's life
When The Bold and the Beautiful star Annika Noelle saw a picture of a puppy named Bear in a Los Angeles shelter, she was heartbroken. According to Soaps @ SheKnows, Noelle — who plays Hope on the show — is a devoted animal lover, and donates her time and money to support animal causes.
Noelle noticed that Bear was locked in a shelter with a broken leg. So, she reached out to someone she could trust for help. That "someone" just happened to be Rena Sofer, her co-star on The Bold and the Beautiful, whom fans best know as Quinn Fulton Forrester.
While Sofer's character of Quinn is nothing short of a hot mess, tossing herself back and forth between Eric and Carter, Sofer herself is anything but. Since 2003, she's been married to television producer Sanford Bookstaver, and they share a daughter. (Sofer also has a daughter, the artist Rosabel Rosalind, with Days of Our Lives star Wally Kurth, whom she was married to in the early 1990s.)
Sofer also had a message for potential pet parents
Sofer, like Noelle, is an animal lover. When she's not working on The Bold and the Beautiful, she's donating her time and money to animal causes. What's more, Sofer and her family frequently foster dogs. And sometimes, they fall so in love with the dogs that they're fostering that the dogs become "foster fails" (meaning, they stay with the Sofers).
And while the story of Bear has a happy ending, Sofer used her platform to send a very important message to potential pet parents. She said that while it's okay to want to adopt a dog or a cat, one should only do so if they're ready for the responsibility.
"As the holidays approach remember that pets are only a great gift if the family know what they are getting and are ready to love that animal for life, as a family member," she wrote. "Otherwise, there is always the personal gift of fostering an animal and giving it a chance at a well-deserved chance at love and life!"
Meanwhile, Heather Tom reflected on her 'B&B' journey
In a recent interview with Soap Opera Digest, Heather Tom — who plays Katie on The Bold and the Beautiful — reflected on her journey on the hit CBS soap. And, for what it's worth, she absolutely has a sisterly relationship with her on-screen sisters Jennifer Gareis (who plays Donna) and Katherine Kelly Lange (who plays Brooke).
"The best thing about being a Logan girl is getting to work with Jen and Kelly," she said. "Being a part of that trio is really special — and it brings me back to me what is so special about daytime, that we don't have to make anything up. It's just there. We already have our history as characters so when we are in a scene, we can just have fun."