'The Bold and the Beautiful' Odds and Ends: Sean Kanan, Kiara Barnes, Bryce Durfee
On this week's The Bold and the Beautiful odds and ends news roundup, Sean Kanan talks about his feelings on Sheila Carter. Meanwhile, Kiara Barnes — who played Zoe on the show — has a new job. And Bryce Durfee, a former Forrester creations model, has some news as well.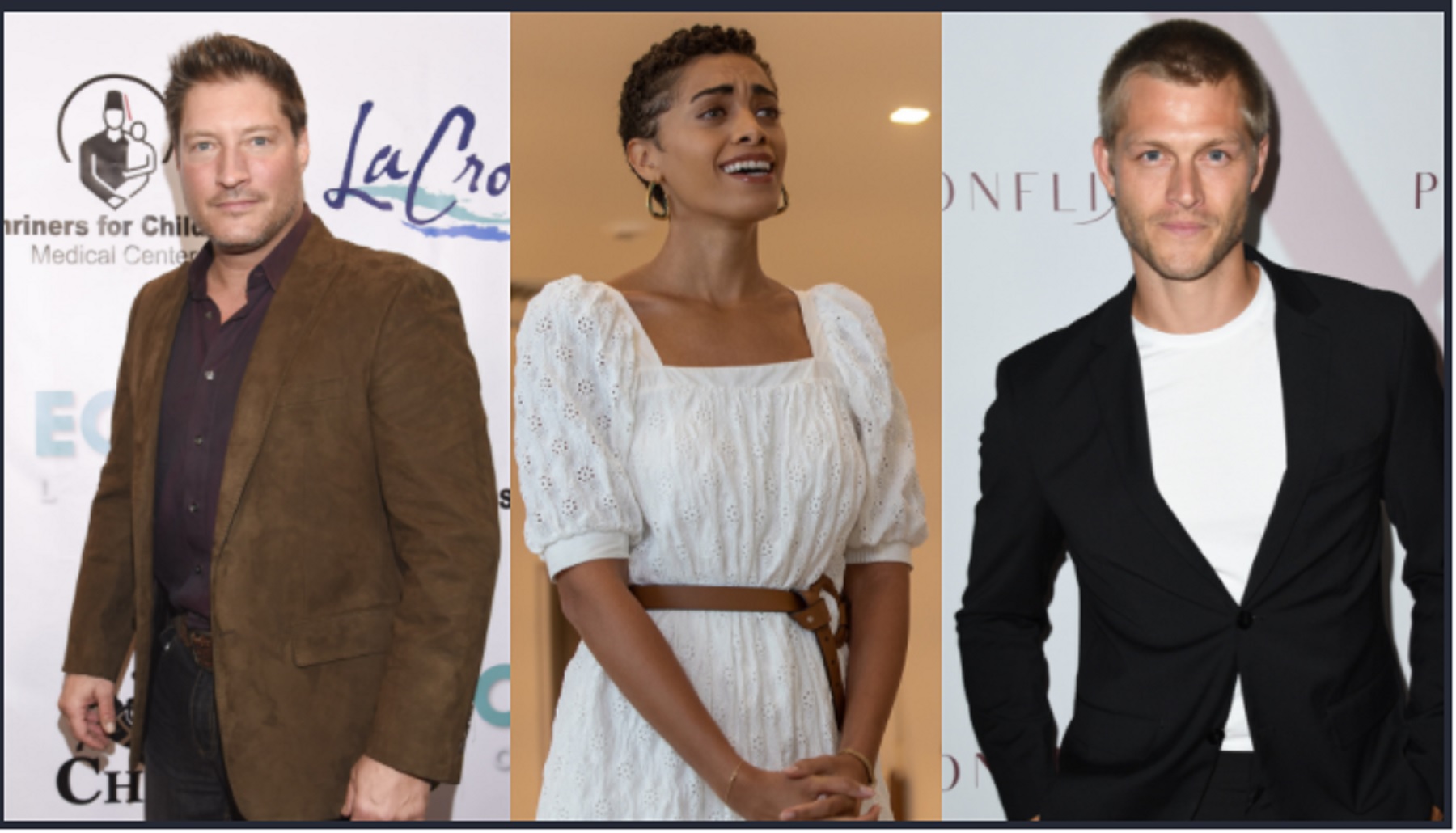 Sean Kanan is a fan of his co-star on 'The Bold and the Beautiful,' but not of her character
The latest storylines on The Bold and the Beautiful feature Deacon and Sheila plotting and scheming against almost everybody in Los Angeles. And while this is prime soapy content, Sean Kanan (Deacon's portrayer) sometimes gets in his feelings about some of the things he has to do, and say, to his co-star Kimberlin Brown (Sheila's portrayer).
In an interview with Soaps.com, Kanan revealed that he sometimes "feels badly" when he has to give backhanded compliments to Sheila. "She has got a truckload of issues," he said to the outlet. "She's got crazy coming out of her pores."
But that said, while Sheila Carter is a few bananas short of a bunch, Brown is someone whom Kanan has a genuine affection for. Kanan said she was "an actress who likes to take chances, which is something I've always liked. [So] we are just having a great time together." So, it sounds like the pair use their friendship to get through some of the tougher scenes.
Kiara Barnes is back in Puerto Rico for 'Fantasy Island'
Kiara Barnes former character, Zoe, flounced off to London ignobly on The Bold and the Beautiful. But Barnes certainly is staying booked and busy. Shortly after she left the show, Barnes got booked on the reboot of the classic 1980s television show, Fantasy Island.
Now, like many other productions, COVID-19 put a crimp in some of the show's plans. But according to Soaps In Depth, Barnes took to her Instagram to announce that she'd returned to the beautiful island of Puerto Rico to film the second season of the show. "I'm so happy to be back in Puerto Rico!" she wrote. "Who's ready for more Roarke, Ruby, Javier, and lots of new adventures?"
Fantasy Island airs on Fox. Barnes plays Ruby on the show. However, it's unclear whether she'll make an appearance on The Bold and the Beautiful in the near future.
Bryce Durfee has a recurring role on '9-1-1'
Finally, Bryce Durfee — who played a Forrester creations model on the show back in 2012 — has a new job. According to Deadline, Durfee has been cast in a recurring role on 9-1-1. He'll be playing Jonah Greenway, and his character will play a major role in an upcoming storyline.
"Created by Ryan Murphy, Brad Falchuk, and Tim Minear, 9-1-1 explores the high-pressure experiences of police officers, firefighters, and dispatchers who are thrust into the most frightening, shocking, and heart-stopping situations," reports the outlet.
Fans of The Bold and the Beautiful will certainly be delighted to see a former favorite in a new role.
RELATED: Did 'The Bold and the Beautiful' Star Jacqueline MacInnes Wood Just Reveal the Gender of Her New Baby?