'The Bold and the Beautiful': Paris and Zende Are Fans' Favorite New Couple
The Bold and the Beautiful is still going strong after decades. Many people have their favorite and least favorite couples in the past and present. For some, they might have a new romance to look forward to in the future.
People have different opinions about Zoe Buckingham, especially with her behavior toward her sister. Currently, Zende Forrester is getting into a romantic relationship with Paris Buckingham. There may be drama between all three of the characters, but fans are loving Paris and Zende together.
'The Bold and the Beautiful': Paris and Zende's relationship so far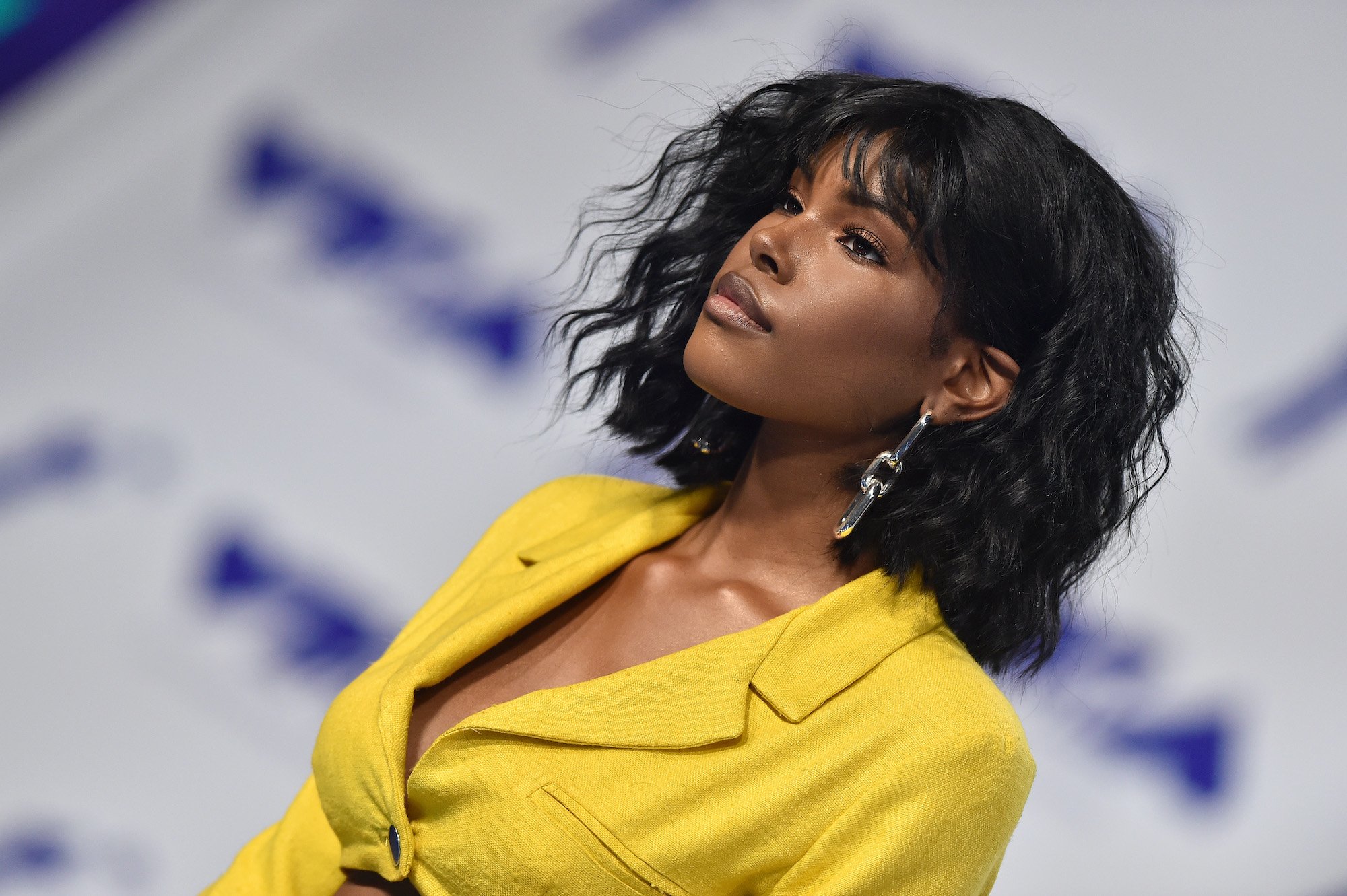 Paris is a recent character in The Bold and the Beautiful, and she made her appearance last year. Played by Diamond White, she made an impression on fans with her bright pink hair. Her colorful eyeliner and clothing make her style seem a tad unconventional for the soap opera, but viewers think she's a fashion icon.
Already, Paris finds herself tangled in a love story with none other than Zende, portrayed by Delon de Metz. Fans may remember that Zende previously had been in a relationship with Nicole. The two of them had gotten married, but it would seem they separated. Despite this, Zende did not wait long to get involved in another romance.
Fans noticed some chemistry between him and Paris. The two began flirting the day after they met. Paris accepted a job offer to work at a company that Zende's family owns. Zende took Paris to the Forrester mansion for a romantic day. They even shared a kiss.
A love triangle between Paris, Zende, and Zoe
RELATED: 'The Bold and the Beautiful': Paris Standing Her Ground Has Fans Applauding
Since The Bold and the Beautiful is a soap opera, Paris and Zende's budding romance is not that simple. They are in a bit of a love triangle with Paris' sister, Zoe. In fact, Zende originally had flirtations with Zoe before meeting Paris.
Zende has an attraction toward Paris, but his feelings for Zoe are "complicated." Nevertheless, Zoe ends up in a relationship with Carter, who proposes to her. Still, her feelings for Zende are an issue since Carter later broke up with her.
Seeing Zende and Paris appear romantic toward each other does not please Zoe. She even warned Paris to stay away from Zende. The character tried to convince her sister not to work for the Forrester company, but Paris stood her ground.
Some people thought Zende was trying to make Zoe jealous by flirting with Paris. Zoe may very well be jealous of her sister, which further drives a wedge between them. Fans will have to wait and see how all the relationships develop.
Fans express their love for the couple online
RELATED: 'The Bold and the Beautiful': Fans Aren't Happy With Zoe's Meddling
Even though Paris and Zende's relationship is just getting started, many fans are already taking a liking to them. On Twitter, the official The Bold and the Beautiful account posted pictures of the actors for Paris and Zende. The caption read, "We know who Zende's Woman Crush Wednesday is."
In the comment section, several people replied, saying they loved the onscreen couple. A few of them described the pair as "cute" or "adorable." Others voice their disliked for Zoe and hoped that she gets what she deserves. They are not fond of how "hateful" she is toward her sister.
One Twitter user wrote, "I still believe despite what Zoe did to Paris's drink that Paris and Zende will still be a couple. Zoe will be the big-time loser."
Only time will tell if Paris and Zende will become a happy couple, but it will not come without obstacles. After all, The Bold and the Beautiful is all about drama and rocky relationships.