'The Bold and the Beautiful' Recap: Sheila Demands Tribute, Carter Pushes Paris Away
On this week's 'The Bold and the Beautiful,' Sheila demands proper tribute for delivering the Forrester children's greatest wish.
The Bold and the Beautiful was full of spicy drama this week. Sheila demanded her proper tribute from Thomas for fulfilling his wishes to bring his Daddy home. (How old is this man, anyway?) And while Paris and Carter are spicing things up, future spoilers tease that he'll be pushing her back into the arms of Zende. Buckle up, fans, because this week's recap is next-level wild.
[Spoiler alert: This article contains spoilers for this week's episodes of The Bold and the Beautiful.]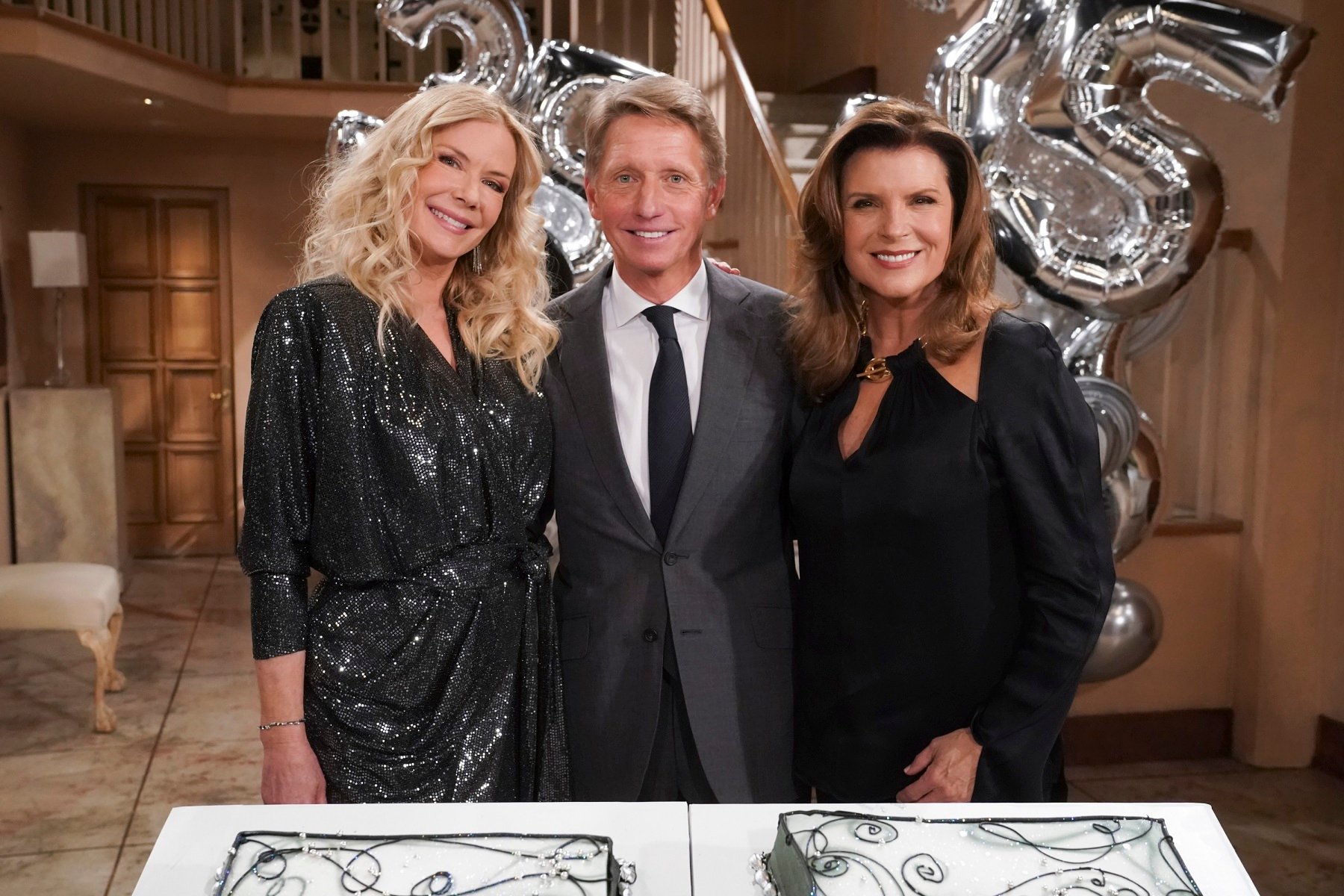 On 'The Bold and the Beautiful,' Sheila demands her tribute from Thomas
Did Thomas really think that Sheila Carter was going to do something for him without expecting something else in return? Silly rabbit that he is.
Anyway, SoapCentral's The Bold and the Beautiful recap revealed that Sheila wanted Thomas to be indebted to her forevermore thanks to her unique way of "reuniting" his parents. Fans aren't sure if dear, sweet, and stupid Thomas smelled a rat at that moment. He might have, given that he mentioned that Sheila wasn't welcome. But someone, somewhere, is going to catch on sooner or later about this whole mess — and they're going to let Brooke know.
"Scoffing, Sheila claimed that the demise of Brooke and Ridge and the reunion of Thomas' parents were because of Sheila. She said Thomas should be welcoming her and thanking her, not banning her from the family. "After all these years, your mother finally has a chance with Ridge because of me, Thomas! Me!" Sheila yelled," reports the outlet.
Yes, this is going to go great.
Carter and Paris heat up
As Sheila continues to harangue Thomas, the latest The Bold and the Beautiful recap from Soaps.com revealed that on Feb. 28, Carter and Paris gave in to their temptations. And, frankly, it was a long time coming. The way Paris looked at things, she and Zende weren't exclusive anyway. If it's OK for him to date a Forrester Creations model, it should be OK for Paris to date — or sleep with — Carter.
Turnabout is fair play, after all.
Too bad that Carter has a conscience. "Carter won't' do to Zende what he did to Eric and believes Zende wouldn't forgive her. "I'm not worth it!" Paris insists he is; he just can't see it. Carter tries to fight his attraction, but gives in and makes love to Paris on the sofa," reports the outlet.
But next week's spoilers tease Carter pushing Paris — into the arms of Zende
But if fans think they're going to get a great love affair between Carter and Paris, they need to think again. The latest spoilers from Celeb Dirty Laundry reveal that during the week of March 7, Cater will push Paris right back into the arms of Zende. Carter can't forget what Dr. Grace Buckingham warned him about, after all. And feeling guilty about what he did to Eric with Quinn is plaguing his every thought.
Has he considered dating women who are unencumbered? That might not be a bad idea.
The Bold and the Beautiful will definitely be a barn burner next week.