'The Bold and the Beautiful': Rena Sofer Reveals Quinn's Craziest Moment
The Bold and the Beautiful character Quinn Fuller (Rena Sofer) is someone fans love to hate. The jewelry designer has been stirring up trouble since arriving on the scene in 2013. While she tries her best to be a good person, she can't help but revert to her scheming ways. Quinn's committed many misdeeds over the years, but Sofer says one moment is her character's craziest.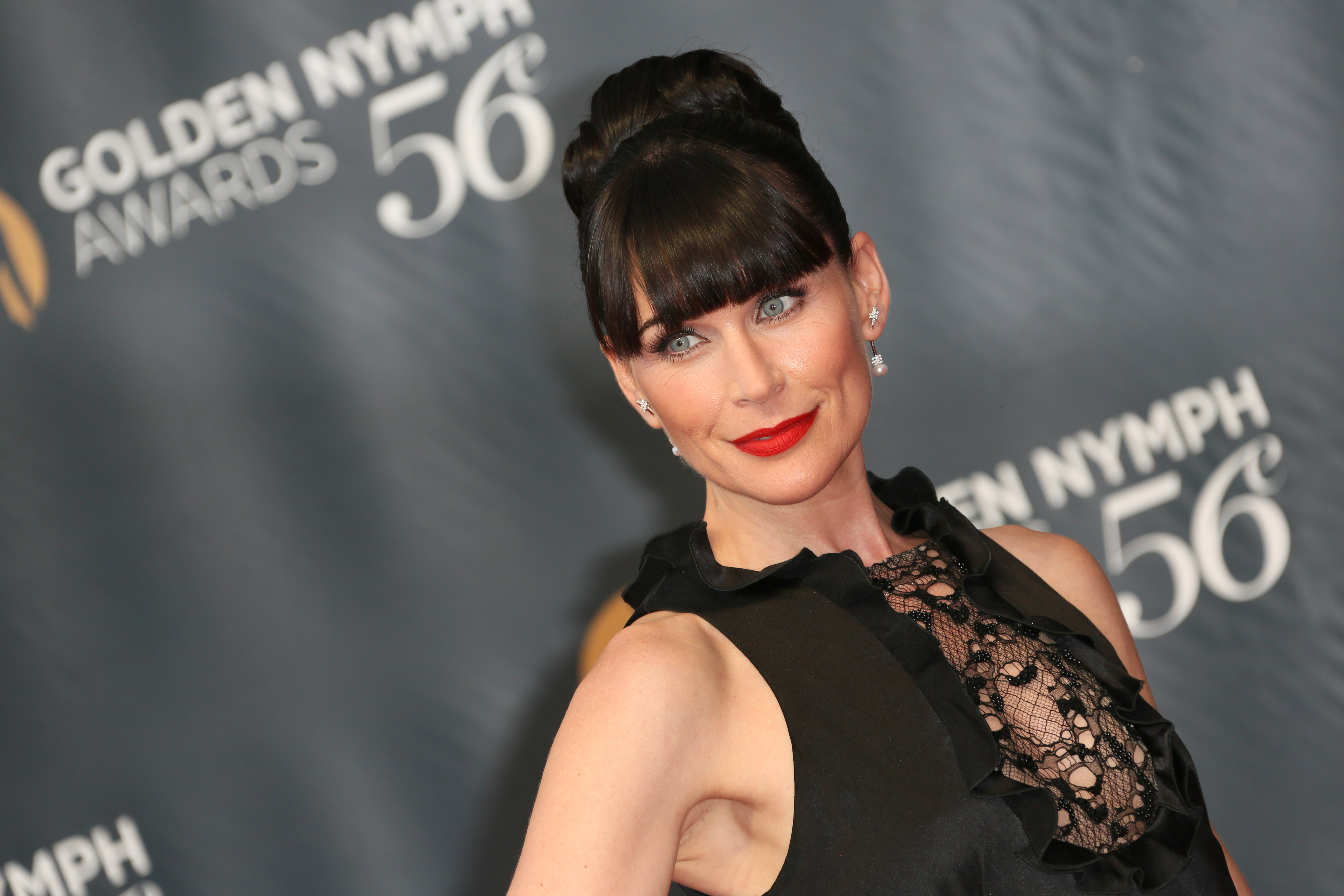 'The Bold and the Beautiful' star Rena Sofer says this is Quinn Fuller's craziest moment
Quinn pulled many crazy stunts on The Bold and the Beautiful. A few of her past crimes include spiking Brooke Logan's (Katherine Kelly Lang) juice, pushing Ivy Forrester (Ashleigh Brewer) off a bridge, and pushing Deacon Sharpe (Sean Kanan) off a cliff.
Yet, none of those moments compare to what Sofer calls Quinn's craziest stunt. In a Twitter video, Sofer believes that Quinn kidnapping Liam Spencer (Scott Clifton) was her character's craziest moment. "Okay, the craziest thing that Quinn has ever done is kidnap Liam because she wanted to keep him away from Steffy so that my son can marry Steffy, and while I had him kidnapped, he had amnesia."
The storyline is referred to as Adam and Eve
The Bold and the Beautiful fans know Quinn is a protective mother and would do anything for her son Wyatt Spencer (Darin Brooks). Wyatt and his half-brother Liam often fought over the same woman. In 2016, both men were after Steffy Forrester (Jacqueline MacInnes Wood). Quinn wanted to make sure Liam didn't interfere in Wyatt and Steffy's relationship.
During a confrontation in the parking lot, Liam fainted from a head injury he got days earlier. Quinn then drags Liam to his car and takes him to a cabin. Eventually, Liam wakes up but has amnesia. As he asks questions about his past, Quinn lies to him.
RELATED: 'The Bold and the Beautiful': Fans Wonder What Happened to Eric and Quinn
She tells him his name is Adam, and she is Eve, and they're a married couple. Quinn tells Liam stories about their relationship and even photoshopped pictures of them together. Over time Quinn begins to fall in love with Liam, but Deacon threatens to expose her secret. To silence Deacon, Quinn pushes him off a cliff.
Wyatt and Steffy marry to Quinn's joy; however, it's short-lived when Liam regains his memory. Wyatt arrives at the cabin and finds Liam; the two then lock Quinn in a closet and escape. Quinn is later rescued by Deacon, who survived his fall. 
Aftermath of the storyline
Quinn managed to escape prison time after Liam agreed not to press charges. Although Liam returns, Steffy stays with Wyatt; however, they later break up because of their disagreement over Quinn. A lonely Quinn finds love with Eric Forrester (John McCook), who defends her against his family.
Despite disapproval from the rest of the Forresters, Quinn and Eric marry. However, their marriage is plagued by many issues. Recently, the couple faced a huge challenge with Eric's erectile dysfunction and Quinn's affair with Carter Walton (Lawrence Saint-Victor). Although it looked like they would split, Eric reaffirmed his love for his wife.
Things are calm on Quinn's front, yet fans are waiting for the day she goes back to her bad girl ways.
RELATED: 'The Bold and the Beautiful': Fans Loved This Sweet Moment With Quinn and Eric