'The Bold and the Beautiful': Sheila Carter Wasn't Supposed to Be a Long-Term Role
Sheila Carter has been terrorizing the residents of Genoa City and Los Angeles for over three decades. Whether she's on 'The Bold and the Beautiful' or 'The Young and the Restless' she brings excitement. However, one thing fans may be surprised to learn is that Sheila wasn't meant to be a long-term character.
The Bold and the Beautiful's Sheila Carter (Kimberlin Brown) is an iconic villain. For over three decades, fans have watched Sheila create drama wherever she goes. Whether she's loved or hated, Sheila's one of the most-talked-about characters in the soap opera community. If it wasn't for the fans' support, Sheila might not have this longevity.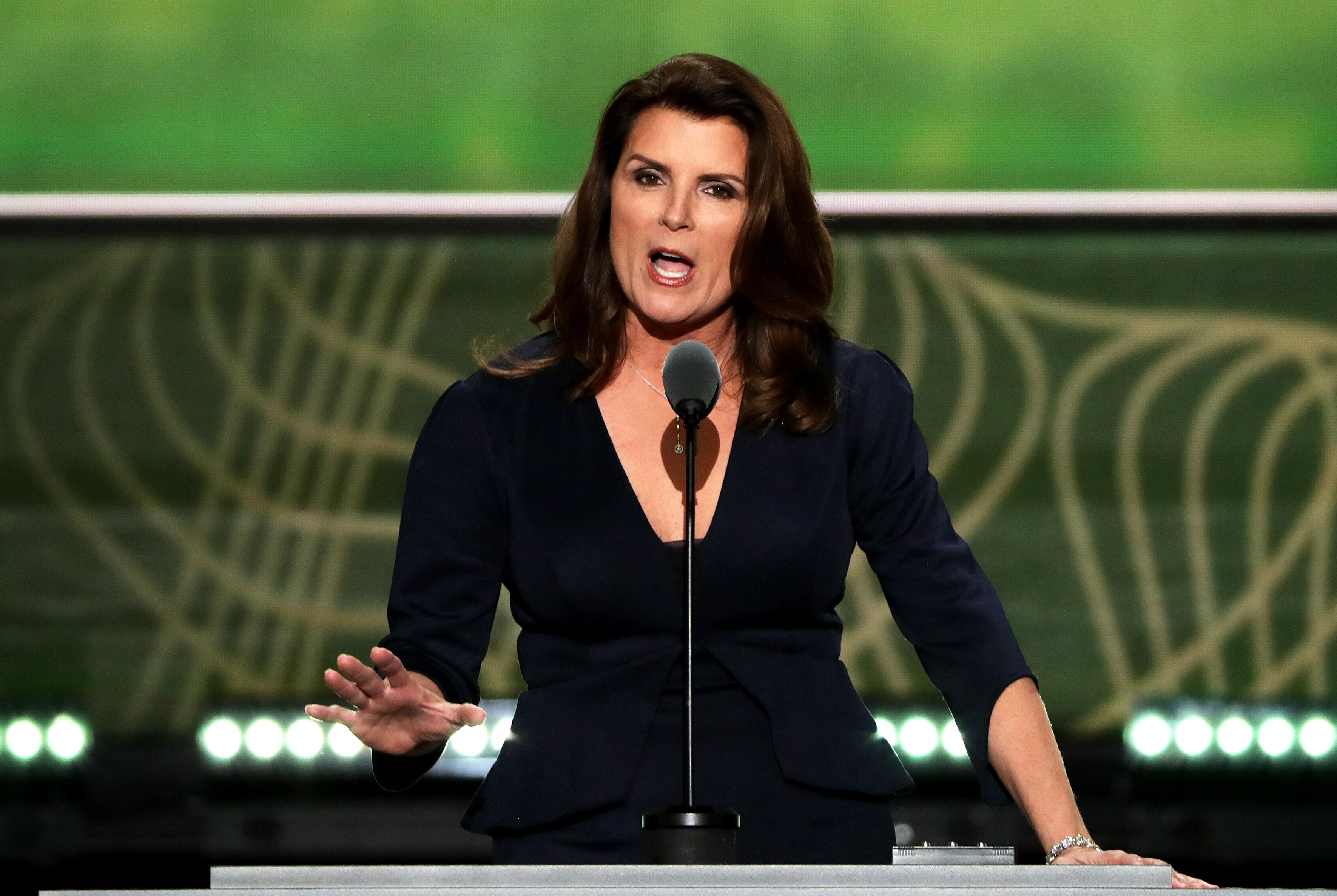 'The Bold and the Beautiful' Sheila Carter was initially a short-term role
Fans are used to seeing Sheila creating chaos on The Bold and the Beautiful. However, long before she came to Los Angeles, she was wreaking havoc in Genoa City. In 1990, The Young and the Restless introduced viewers to a villain they'd love to hate.
In an interview with The Locher Room, Brown revealed Sheila's run would only last three months. However, the character's popularity prolonged her stay. Sheila's most famous storyline was her feud with Lauren Fenmore (Tracey E. Bregman) and kidnapping Lauren's son Scotty Grainger (Daniel Hall). Yet, when it came time to wrap up the storyline, the show's creator William J. Bell debated what to do with Sheila.
Then the idea hit him to send Sheila to The Bold and the Beautiful. Brown immediately jumped at the chance to join the sister soap, and the move did wonders for her and Sheila. "It became probably the most successful crossover in daytime history," she explained.
Her reign of terror on 'The Bold and the Beautiful'
In 1992, Sheila arrived on The Bold and the Beautiful, where she inserted herself into the Forresters' lives. Sheila became infatuated with Eric Forrester (John McCook) and schemed her way into marriage. However, Sheila and Eric divorced, and the Forresters got a glimpse at Sheila's dangerous side when she held them at gunpoint.
Shelia's reign of terror would continue throughout the years. Her misdeeds include shooting Stephanie Forrester (Susan Flannery) and Taylor Hayes (Hunter Tylo), which resulted in the doctor's "death." Shelia's been locked up plenty of times but manages to escape. As the Forresters have learned, they know that at any moment, Sheila could return.
Sheila Carter's latest return
In August 2021, Shelia returned to The Bold and the Beautiful with a bombshell revelation. She's the birth mother of Dr. John "Finn" Finnegan (Tanner Novlan), Steffy Forrester's (Jacqueline MacInnes Wood) new husband. As expected, Shelia's presence has caused issues in Finn and Steffy's marriage.
Shelia's making it her mission to break up Finn and Steffy so she can be part of Finn's life. She's enlisting the help of a few people in her plot. Sheila's encouraged Jack Finnegan (Ted King) to confess to their affair and be Finn's biological father. Her scheme worked according to plan with Finn being angry at his dad, and it'll lead to Finn bonding with her.
Aside from Jack, Sheila's also found a partner in Deacon Sharpe (Sean Kanan). Deacon recently returned to reconnect with his daughter Hope Logan (Annika Noelle), yet the Forresters are trying to keep them apart. Sheila convinced Deacon they should work together to get revenge on the Forresters. Deacon's learning firsthand how crazy Sheila is, and if he does anything to upset her, he may find himself on her enemies list.