'The Bold and the Beautiful' Sneak Peek: Brooke and Ridge Demand Answers
On The Bold and the Beautiful, Eric Forrester is in a special kind of hell. His marriage is falling apart at the seams, and there's really very little he can do to stop it. And, on upcoming episodes, Brooke and Ridge will demand answers about it all. They'll get them, alright — but the answers just might shock them.
[Spoiler alert: Potential spoilers for upcoming episodes of The Bold and the Beautiful are up ahead.]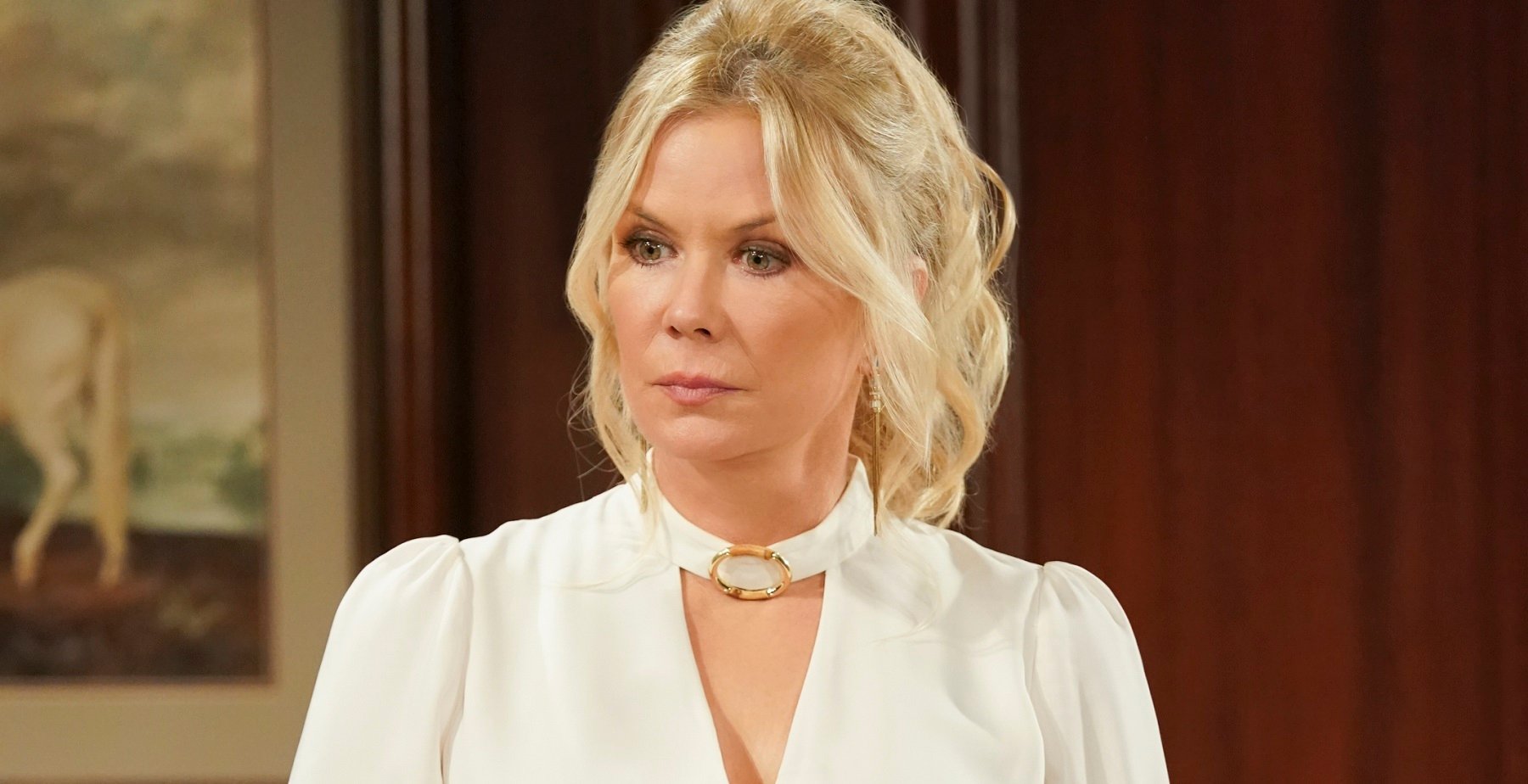 On 'The Bold and the Beautiful,' Eric knows he's falling short in certain areas
Previous The Bold and the Beautiful episodes featured Eric coming to terms with the fact that he's "falling short" in certain areas. Sure, he and Quinn are back together — at least for now. But he knows there's one particular area he can't quite satisfy her in: the bedroom.
And while he thought he could brush off his shortcomings for a while, he overheard Quinn talking to Shauna about it. (That had to be embarrassing.) Quinn admitted that she loved Eric, but she loved Carter as well. And Carter could satisfy her in ways that Eric couldn't.
So, what's a man to do?
He comes up with a unique compromise
The latest The Bold and the Beautiful sneak peek from Soaps @ SheKnows suggests that Eric will come up with a unique compromise to satisfy his wife. He knows he can't compete with Carter in the bedroom. He knows his wife is torn between two lovers. So, to keep her happy, he — to put it bluntly — studs Carter out.
"As Eric struggles with complicated emotions surrounding Quinn and their marriage, will he consider letting her go since he can't completely fulfill her… or will he mull over a very different type of solution that involves Carter?!?" they report. The outlet goes on to explore the possibilities of a polyamorous relationship between the threesome — or a FWB situation between Quinn and Carter, with his consent, of course.
Now, this could obviously become problematic. Did anyone think to ask Carter — or Quinn, for that matter — for his input? What's more, upcoming episodes of The Bold and the Beautiful tease that Brooke and Ridge — who can't seem to mind their business — are going to go sniffing around in the Eric and Quinn marriage. And they're going to want some answers. But when they finally get them, what are they going to do?
Brooke and Ridge want answers
According to SoapHub, upcoming episodes of The Bold and the Beautiful will feature Brooke and Ridge rallying around Eric in support of what he decides is best for his marriage. They've already decided that they don't want Sheila ruining their lives — a nice way to leave Steffy hanging, Brooke; we haven't forgotten what you're up to — and they figure their support is best served behind Eric.
Certainly, the last thing they expected was to hear that Eric suffered from ED. (And bravo to the show writers for exploring topics that most older men go through, instead of creating over-the-top fictional scenarios that have no plausible basis in fact.) Nevertheless, they trust Eric's sound decision-making. He didn't get rich by being dumb, after all. But they still have questions — and they still want answers.
We'll have to tune in to upcoming episodes of The Bold and the Beautiful to see what those questions are — and what those answers will be. It also remains to be seen if Brooke has ulterior motives behind getting all this information on Eric. After all, she just may view him as "the opposition."
RELATED: 'The Bold and the Beautiful' Sneak Peek: Paris Starts Moving in on Finn