'The Bold and the Beautiful' Sneak Peek: Is Sheila Carter Setting the Stage to Kidnap Baby Hayes?
The Bold and the Beautiful fans got the shock of their lives when Sheila Carter rode back into the frame. And, as usual, she came back at the most inopportune time. But things seemed to be going too well for Steffy and Finn, so maybe some drama was necessary to shake things up. Longtime watchers of the show know that Sheila Carter is nothing but trouble. But how low is she really willing to go to make things miserable for the Forrester family?
[Spoiler alert: Potential spoilers for upcoming episodes of The Bold and the Beautiful are up ahead.]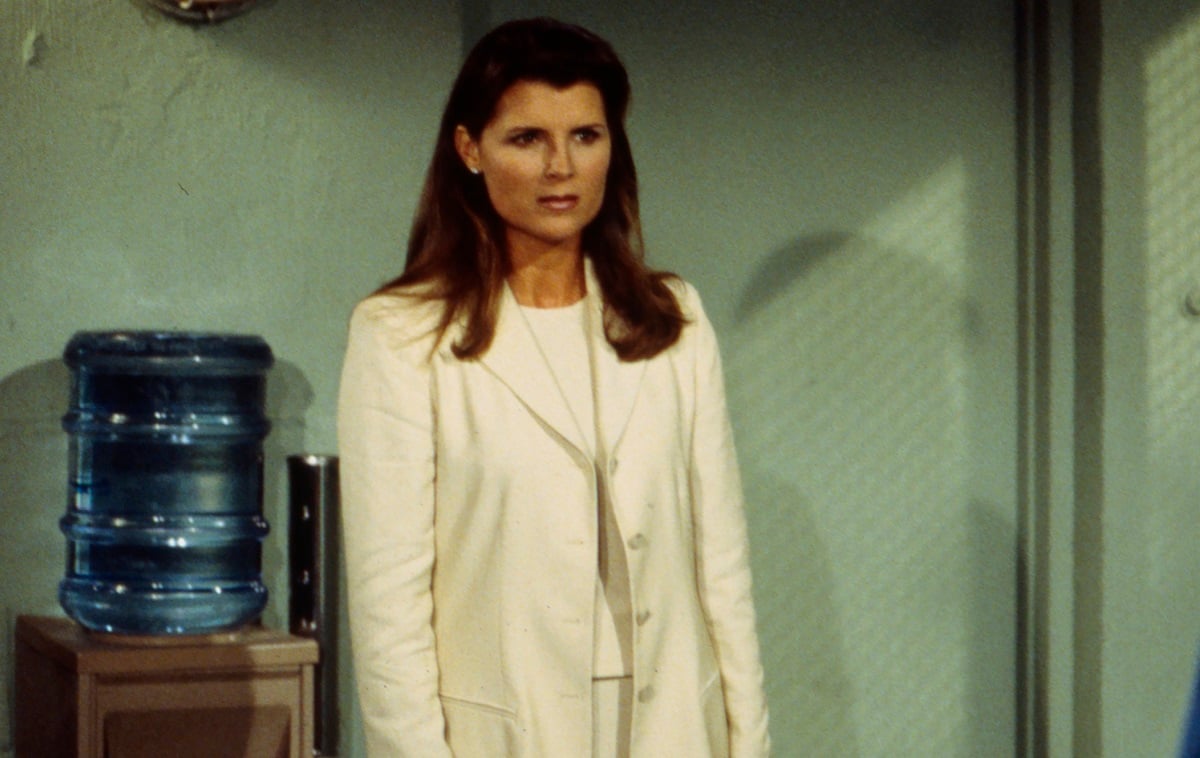 'The Bold and the Beautiful' sneak peek this week shows Steffy and Finn discussing how their pasts are intertwined
According to Soaps @ SheKnows, this week's episodes of The Bold and the Beautiful will focus on Steffy getting upset with Finn as she recounts all the trauma she and her family endured at Sheila's hands.
Their pasts are inextricably intertwined now that Finn's maternity secret has been revealed. Finn, for his part, is torn between the love for his birth mother and the love for his wife and child.
So, he has to come up with something to save his new marriage.
Finn may suggest a getaway with Steffy
Continuing on with the outlet's The Bold and the Beautiful sneak peek, Finn and Steffy still haven't gone on their honeymoon. There's some speculation that this hasn't gone unnoticed by the good doctor, and he'll suggest a getaway to his beleaguered wife.
If ever anyone needed a getaway, it's poor Steffy. Between the problems she has at her job, and now the problems she has with her mother-in-law, the poor thing is tired.
So, Finn and Steffy will go away for their honeymoon. And while they'll have no problem leaving baby Hayes with Paris, this will set the stage for Sheila's most devious plan yet.
This will leave the stage wide open for Sheila Carter to pounce
SoapHub speculates that on upcoming episodes of The Bold and the Beautiful, Sheila will stoop to her lowest act yet. The outlet teases that she'll use her superficial charm to get in good with Paris, then snatch baby Hayes away.
"Sheila knows full well Steffy will never let her around the baby so this is her one and only shot. She grabs the little boy and goes on the run. Buh-bye L.A., hello grandmotherhood!" they report.
This seems a little extreme, to be sure. But considering when and where Sheila announced that Finn was her biological son, is it really that far-fetched?