'The Bold and the Beautiful' Speculation: Eric Rethinks Marriage to Quinn After Donna's Confession
'The Bold and the Beautiful' character Eric Forrester's love life has been filled with plenty of drama. Despite his recent issues with his current wife Quinn Fuller, he's dedicated to saving their marriage. However, after a confession from his ex-wife Donna Logan, Eric will be torn between two women.
The Bold and the Beautiful character Eric Forrester (John McCook) has had plenty of women vying for his affections. The Forrester patriarch's good looks and sophisticated personality makes him one of the show's desirable men. Eric's found himself in the middle of many love triangles, and he's about to be part of another. This one involves Quinn Fuller (Rena Sofer) and Donna Logan (Jennifer Gareis).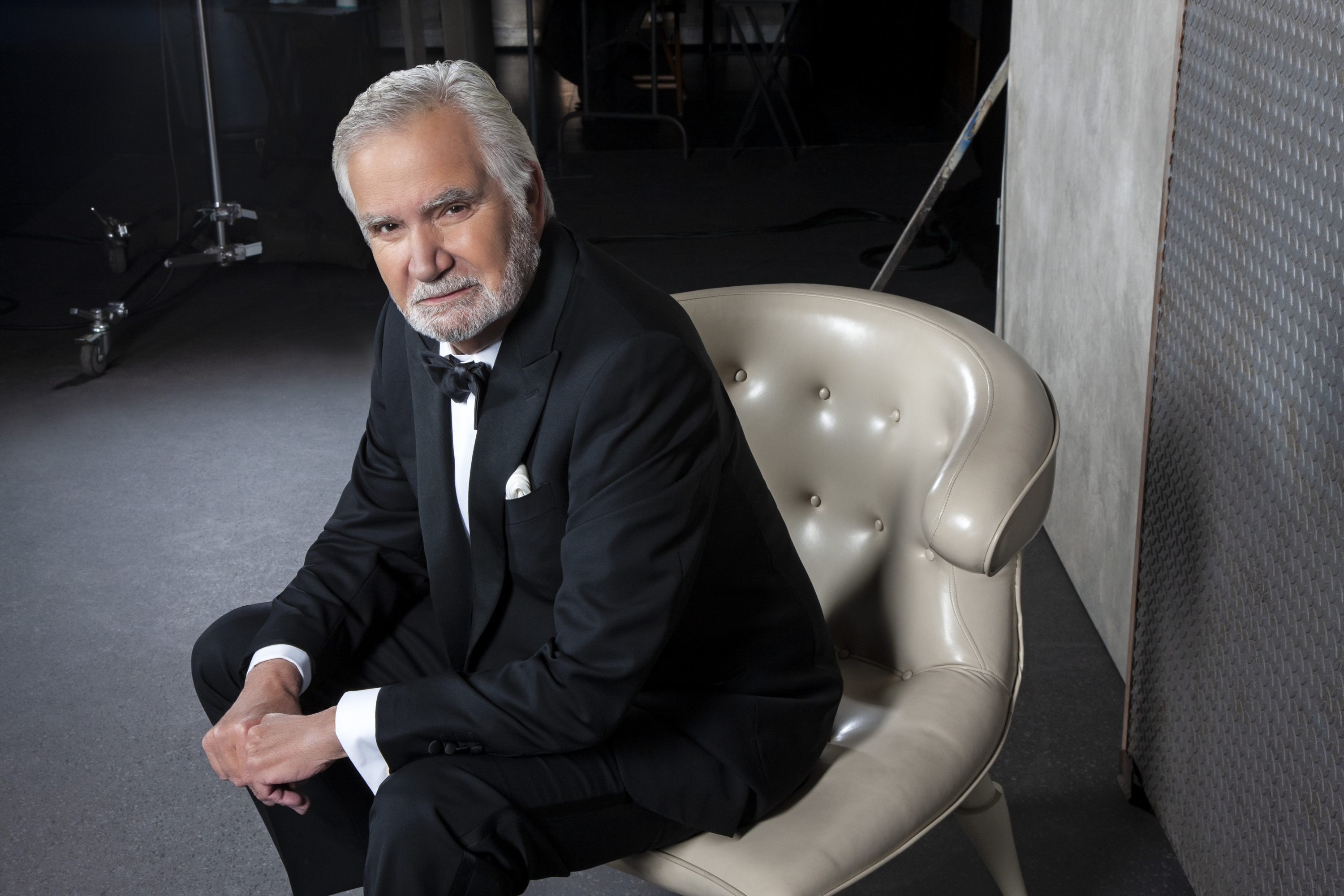 'The Bold and the Beautiful' Donna Logan professes her love to Eric Forrester
Donna is one of Eric's many ex-wives. The two were one of The Bold and the Beautiful's most famous couples. Yet, as with many soap couples, the pair had their share of problems. Their marriage ended when Donna realized Eric was still in love with Stephanie Forrester (Susan Flannery).
Although they divorced, Donna never stopped loving her Honey Bear. Donna's made it known to everyone about her feelings for Eric. According to Soaps.com, Donna finally professes her love to Eric, who is touched by her words. It also might lead to Eric making a huge decision.
Eric Forrester contemplates staying with Quinn Fuller
One person is standing in the way of Donna and Eric's reunion, his wife, Quinn. The Forrester family doesn't like Quinn. Her affair with Carter Walton (Lawrence Saint-Victor) has garnered criticism from everyone, including Brooke Logan (Katherine Kelly Lang).
Eric admitted he keeps Quinn around because he's lonely. However, since his condition left him unable to be intimate with Quinn, he asked Carter to do it. Yet, Eric's recent change of heart had Quinn dumping Carter to stay with her husband. Eric knew he asked a lot of Quinn, who made a huge sacrifice for him.
All he wants is her to be happy, and remaining in a sexless marriage will make them both miserable. Realizing he has a woman like Donna, who'll be there for him, Eric might decide he doesn't need Quinn to cure his loneliness.
Quinn Fuller not giving up on Eric Forrester
While Eric may be contemplating setting Quinn free by divorcing her, the jewelry designer isn't going to go away quietly. Quinn loves Eric and would do anything to make him happy. She gave up a chance at love with Carter to help Eric, so throwing her over for Donna is infuriating.
The Logan sisters are always causing trouble in Quinn's life. With Donna trying to steal her husband, Quinn's going on the warpath. She'll make sure nobody takes her place as Mrs. Eric Forrester. Yet, she has tough competition from Donna, especially with Brooke in her sister's corner.