'The Bold and the Beautiful' Speculation: The Fallout from Finn's Secret Texts Continues
The latest The Bold and the Beautiful speculation seems to imply that Finn and Steffy are headed for splitsville. (The marriage seems to be over before it even got started!) As can be expected, at the heart of all this drama is none other than Sheila Carter. When Finn's secret texts to Sheila are out in the open, the latest speculation suggests that the final death blow has been dealt to their marriage. Is this the end of the #Sinn ship?
[Spoiler alert: Potential spoilers for upcoming episodes of The Bold and the Beautiful are up ahead.]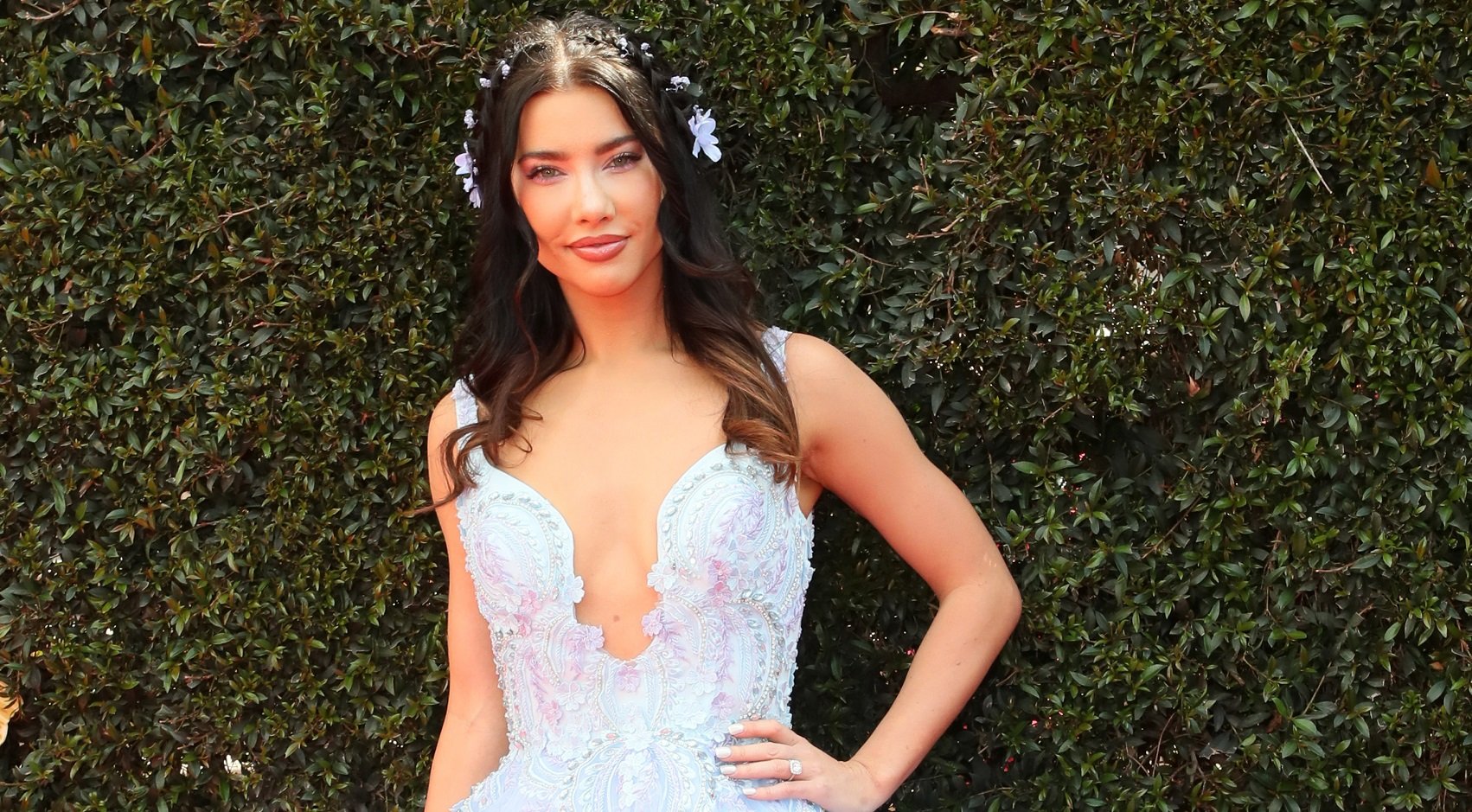 On 'The Bold and the Beautiful,' Sheila and Steffy are at each other's throats over Finn
Longtime The Bold and the Beautiful fans know that the animosity between Steffy and Sheila goes back many years. There's literally no chance they can ever get it together, even for the sake of Steffy and Finn's marriage. Steffy even forbade Sheila from seeing baby Hayes.
At the same time, Finn is stuck between a rock and a hard place. He wants to have a relationship with his birth mother but ultimately sacrifices that bond to keep his wife happy. This prompts Sheila to fake a fainting spell…and Steffy knows it's all a fake, too.
So what does Steffy do? She calls Sheila out. Sure, Sheila knows she's faking — Steffy knows she's faking — but "Dr. Dumb" and his medical degree are completely oblivious. Sheila, however, has a trump card…and she's going to play it.
Sheila drops a bombshell
In upcoming episodes of The Bold and the Beautiful, Sheila will reveal that Finn has been texting her. As was previously reported, Sheila will behave in true Sheila fashion — and twist every word, every emoji, and every text into a meaning that's far away from the reality of it all. But Sheila's playing the long game — she's taking Steffy out, piece by piece — and she's going to make sure there's total destruction in her wake.
Steffy and Finn are already on shaky ground. She's blasted Finn in the past for betraying her trust and bringing baby Hayes around Sheila. And with Finn at the start of what looks to be an emotional affair with Paris, the foundation of their nascent marriage is shaky, at best.
With this bombshell from Sheila, though, the marriage just may get its ultimate death blow. At least, that's what some The Bold and the Beautiful fans are speculating.
Steffy can't get over the betrayal
According to Celeb Dirty Laundry, upcoming episodes of The Bold and the Beautiful will feature the end of Steffy and Finn's marriage. This betrayal is just one betrayal too many for Steffy, who's already dealt with enough from Finn.
"Steffy will surely feel like Finn made matters so much worse and essentially provoked that earlier visit to the cliff house when Sheila pushed to hold Hayes," they said. "Steffy may feel like Finn encouraged obsessed Sheila and has made it so they can't get rid of her. Any progress Finn made on rebuilding trust will shatter, so his marriage to Steffy – which isn't yet legal – will take a serious hit. Steffy and Finn could be on the verge of a full-blown breakup if Sheila has her way."
Now, this is all just speculation, of course. It's entirely possible that Steffy and Finn can survive even this disaster. But we'll have to wait for upcoming episodes of The Bold and the Beautiful to know for sure.
RELATED: 'The Bold and the Beautiful' Spoilers: Eric Catches Quinn with Carter, Sheila Becomes More Insufferable