'The Bold and the Beautiful' Speculation: Finn Makes the Wrong Choice, and the Consequences are Devastating
On The Bold and the Beautiful, Dr. John "Finn" Finnegan is still dealing with the fallout from the Sheila Carter revelation. The news that she was his birth mother was shocking to him, but it was devastating to his new bride Steffy Forrester. As fans of the hit CBS soap opera know, Steffy and Sheila have a contentious relationship that goes back many years. That put Finn in between a rock and a hard place. Now, though, he's being forced to choose between the two most important women in his life. But will he choose wisely? The latest The Bold and the Beautiful speculation has questions about that.
[Spoiler alert: Potential spoilers for upcoming episodes of The Bold and the Beautiful are up ahead.]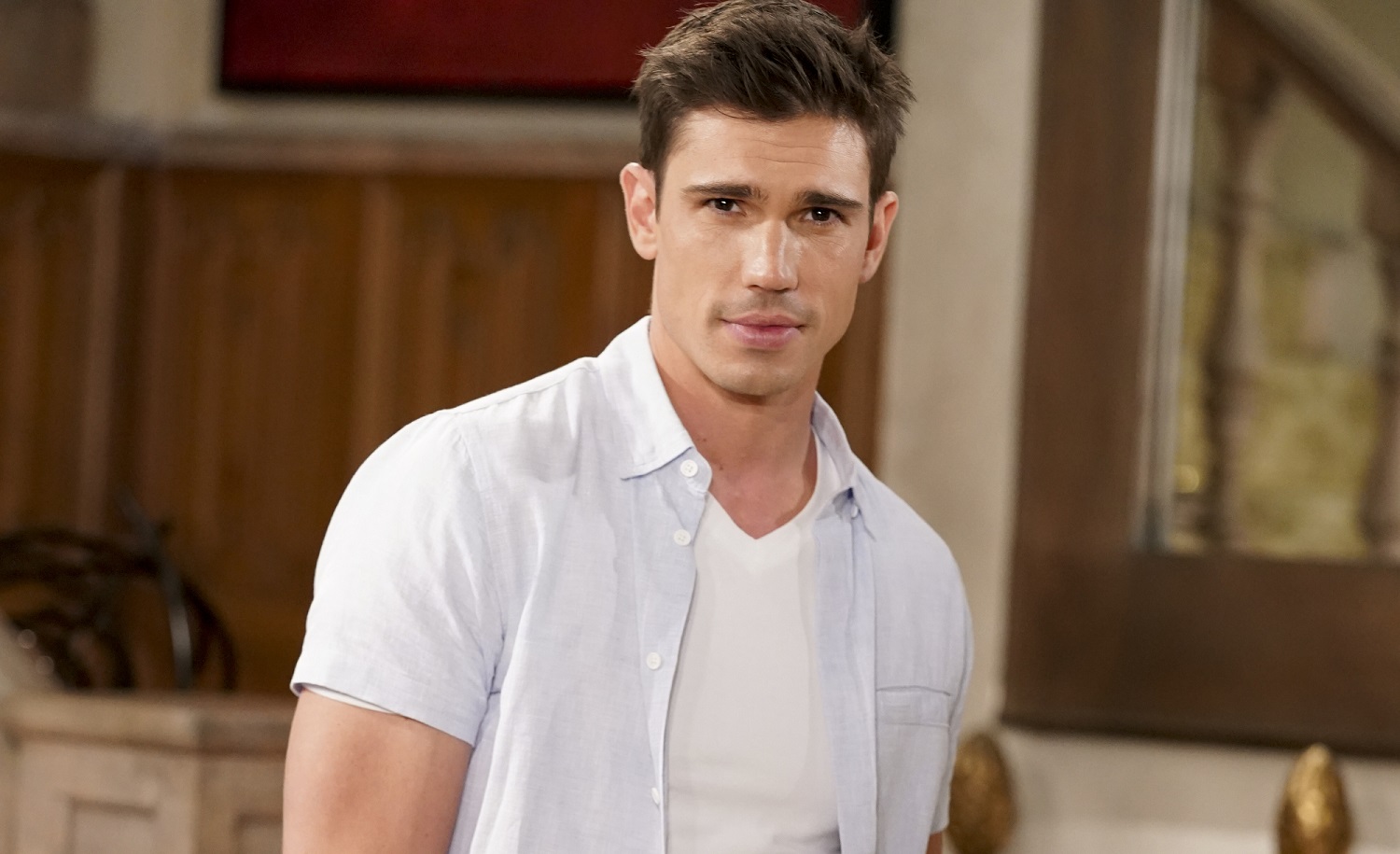 On 'The Bold and the Beautiful,' Steffy forbade Sheila to see baby Hayes
Previous episodes of The Bold and the Beautiful featured Sheila coming around the Finnegan household to see baby Hayes. (Well, it is her grandchild after all.) Understandably, when Steffy walked in and caught her mortal enemy with her baby, she was furious. And according to SoapHub, Steffy forbade Sheila to see baby Hayes from that day forward.
But needless to say, this sort of behavior puts a strain on even the strongest of relationships. And Steffy and Finn's relationship is no exception. "Steffy Forrester Finnegan and Finn are finding out the first year of marriage is indeed the hardest," said the outlet. "Finn's caught between a rock and a hard place wanting to keep his wife and son safe while at the same time he wants to get to know his biological mom, Sheila Carter. Steffy, understandably, doesn't feel safe in Sheila's presence."
Finn wants to have his cake and eat it, too. So, he devises a plan. (It's not the best plan in the world, but it's a plan nonetheless.)
Finn snuck around to see his mother behind his wife's back
There's a reason that The Bold and the Beautiful fans are referring to Finn as "Dr. Dumb." That's because he seems to be making the most bone-headed of choices when it comes to his marriage.
Rather than come to a compromise between his wife and his mother, Finn sneaks around behind his wife's back to see Sheila. Rather than talk to his wife about the strains that exist in their new marriage, he confides in the babysitter. And rather than paying attention to all the obvious clues that this is the worst idea in the history of the show, he continues on this collision course full steam ahead, completely oblivious to the fact that all this lying and sneaking around is going to shatter his marriage.
So naturally, when Sheila pulls her latest stunt — that Gone With the Wind-style "fainting spell" that was obviously fake — Steffy confronts her mother-in-law with all guns blazing. But the upcoming The Bold and the Beautiful speculation suggests that this move will ultimately blow up in Steffy's face thanks to "Dr. Dumb."
Sheila produced the secret texts…and the fallout is heavy
According to Celeb Dirty Laundry, while Finn and Steffy will have some romantic moments during the week of Sept. 13 on The Bold and the Beautiful, Sheila will be working overtime to make their lives a living nightmare. She'll produce the secret texts that she's been exchanging with her son — and, in true Sheila Carter fashion, will make absolutely sure to twist the meaning of every emoji, every word, and every saying — and Steffy will not like it one bit.
"Sheila's been piling on the manipulation through a fake crisis at the hospital, where she's begging for a spot in Finn's life," they speculate. "She's hoping Finn will stay by her side and refuse to listen to Steffy's attempts to drive his birth mom out of the picture. Finn will be more torn than ever in Friday's show, so he'll feel forced to make a difficult choice."
Now, this is all just speculation, of course. Who knows what Finn will decide? Maybe "Dr. Dumb" will actually show that the brains that made him a doctor will actually lead him to make a good choice about his marriage. Hey, stranger things have happened in Los Angeles. But we'll just have to tune in to upcoming episodes of The Bold and the Beautiful to find out for sure.