'The Bold and the Beautiful' Speculation: Hope Keeps a Big Secret From Quinn
The Bold and the Beautiful character Hope Logan (Annika Noelle) is the show's resident good girl. The young fashion designer considers herself a moral compass believing honesty is the best policy. Yet, Hope's beliefs will be questioned when she becomes involved in a family coverup.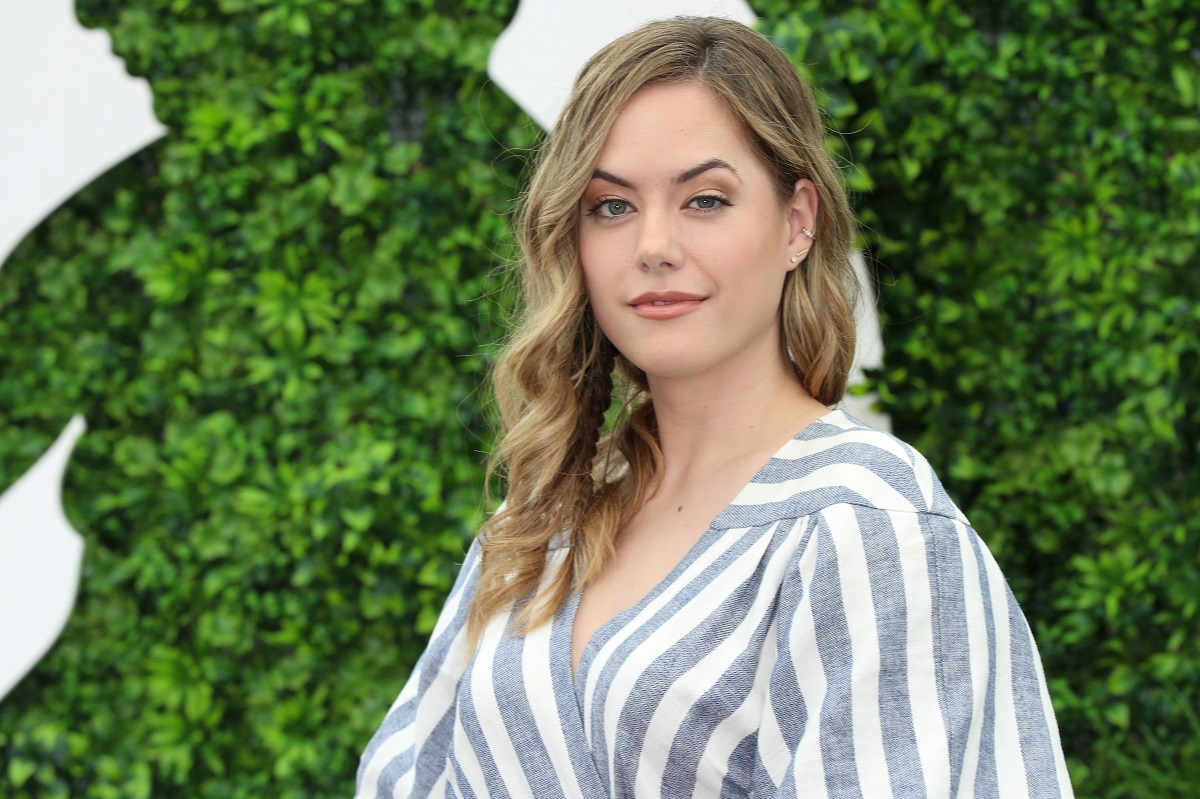 Hope Logan discovers Eric Forrester and Donna Logan's affair on 'The Bold and the Beautiful'
Eric Forrester (John McCook) and Donna Logan's (Jennifer Gareis) affair is a hot topic in The Bold and the Beautiful community. Fans were stunned when the writers revealed the two had been sneaking around behind Quinn Fuller's (Rena Sofer) back. So far, the two have been discreet about their secret rendezvous but were busted by Donna's niece Hope.
During a trip to the health club, Hope catches the couple kissing. After Eric leaves, Hope confronts her aunt about the affair. Donna explains her actions, then asks Hope not to tell anyone, which leaves her in a tough dilemma.
Hope Logan contemplates whether to tell Quinn Fuller the truth
Hope didn't waste time blasting Donna over her affair with Eric. She reminded her aunt that Eric was a married man, and this wasn't fair to Quinn. However, Hope soon found herself empathizing with her aunt.
As Donna explained her love for Eric and how he's the only man for her, Hope understood Donna's feelings. Hope experienced the same situation with her husband, Liam Spencer (Scott Clifton). With Hope seeing her point of view, Donna begged her niece not to tell Quinn.
While Hope feels loyalty to her family, she also knows the difference between right and wrong. She's in quite the predicament as she debates what to do with the secret. The Bold and the Beautiful fans believe Hope should tell Quinn the truth on a Twitter thread.
RELATED: 'The Bold and the Beautiful': Annika Noelle Would Love to See Hope Rebel
"Hope is always saying she hates when someone is keeping secrets from her, so she should tell," wrote one viewer.
"Absolutely yes, she is much better than that nothingness of Donna, and she must not be her accomplice in the filth," another commenter chimed in.
However, many anti- Quinn fans believe Hope should keep quiet about the affair. "Hope doesn't owe Quinn a damn thing," exclaimed one viewer.
"It's none of Hope's business. It wasn't Paris,' and it's not Hope's. After everything Quinn has done to Hope?" wrote another user.
Quinn Fuller discovers her husband's affair on 'The Bold and the Beautiful'
After learning of the affair, Hope confronts Eric on The Bold and the Beautiful. She'll get his side of the story and convince him to come clean to Quinn. Eric feels guilt over his flings with Donna, and Hope knows his secret; his conscience will increase.
As for whether Eric or Hope tells Quinn remains to be seen. However, Quinn will discover Eric's affair before long and go on the warpath. While Eric and Donna will be judged for their actions, Hope won't come away unscathed. When Quinn and everyone else learn Hope knew, she'll be in for a round of criticism like she dished out to others.
RELATED: 'The Bold and the Beautiful': Fans Annoyed With Brooke and Hope's Behavior