'The Bold and The Beautiful' Speculation: Hope's Role in Steffy's Wedding Leads To Future Drama
The latest 'The Bold and The Beautiful' speculation focuses on Steffy's wedding, and how Hope's role in it will lead to future drama.
The latest The Bold and The Beautiful speculation proves that Steffy Forrester just can't get married in peace. All she ever wanted to do was marry her handsome doctor, Finn. But between the Forrester family drama and the Finnegan family drama, poor Steffy can't catch a break. Now, the latest spoilers suggest that even Hope Logan will be getting on the "creating drama for Steffy" train. So much for Steffy playing nice and giving Hope a role in her wedding!
[Spoiler Alert: Potential spoilers for upcoming episodes of The Bold and The Beautiful are up ahead.]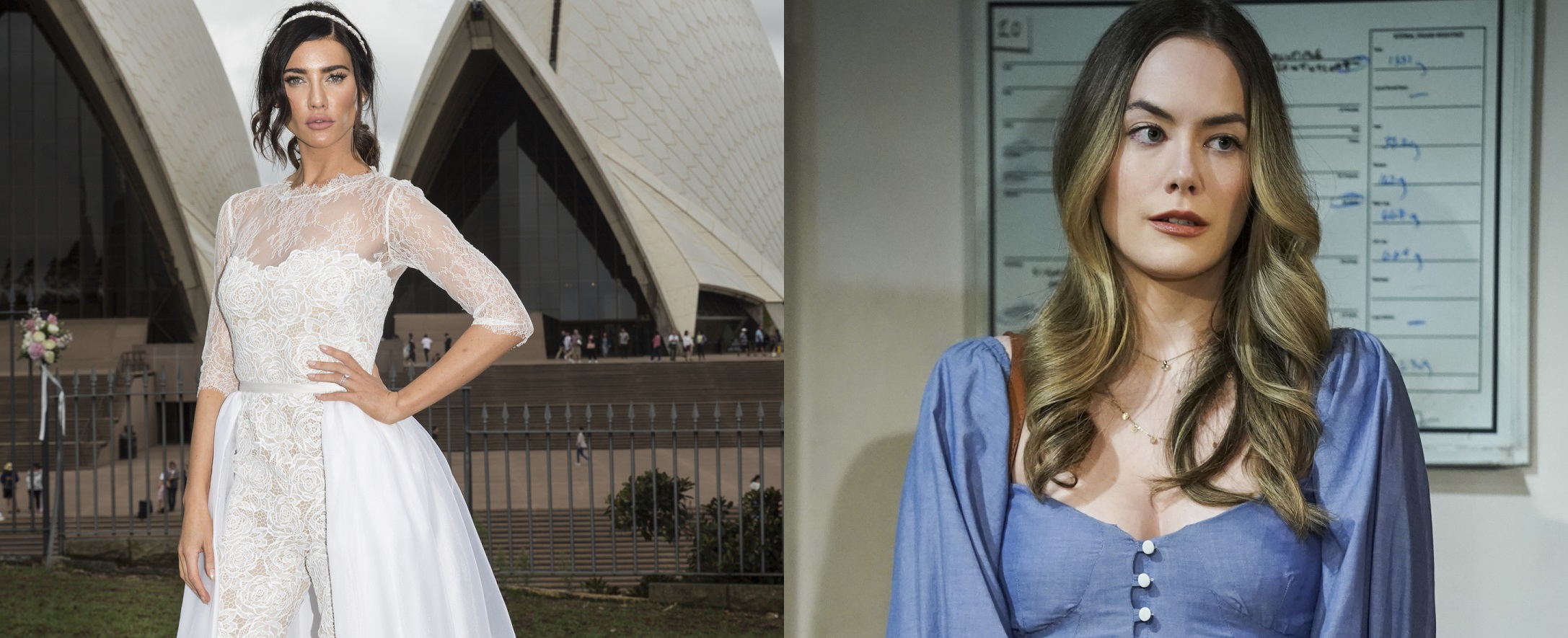 'The Bold and The Beautiful' speculation suggests that Steffy and Hope's beef isn't fully behind them
According to SoapHub, the latest The Bold and The Beautiful speculation suggests that Steffy is looking to put the past rivalry with Hope behind her.
And she's hoping to do that by making Hope play what the outlet is calling a "pivotal role" in her wedding to Finn.
The nature of the role isn't quite clear yet. But the outlet is suggesting that Hope isn't quite content with letting bygones be bygones. Basically, expect Hope to get even with Steffy sooner rather than later.
Steffy and Finn do make it in front of an officiant
There's no question that Steffy and Finn do make it down the aisle — in a manner of speaking.
Photos from The Bold and The Beautiful set reveal that none other than Petri Hawkins-Byrd — best known as the bailiff on Judge Judy — will be officiating the Forrester-Finnegan wedding of the century.
What's not clear, however, is whether Byrd will also ask if any parties that object to the union. The spoilers also promise "the bride, the groom, and the bombshell." And Hope is clearly not the only one who's hoping that the Forrester-Finnegan union doesn't go down.
But what we're not sure of is, will they be pronounced husband and wife?
Previous The Bold and The Beautiful speculation revealed that Steffy's problems with Finn are just getting started.
Paris has designs on Finn. We all know Steffy isn't going to deal with that very well. Liam possibly still has feelings for his on-again, off-again woman. And we all know that will cause drama with both Hope and Finn.
If Steffy isn't pronounced Mrs. Finnegan, expect sparks to fly in the coming weeks.