'The Bold and the Beautiful' Speculation: Katie Steals Quinn's Man
Katie Logan is single and ready to mingle on 'The Bold and the Beautiful.' Despite Bill Spencer's best attempts at reconciliation, Katie turned him down. Realizing she deserves better, Katie's ready to find a real man, and she might find one with an unexpected love interest.
Katie Logan's (Heather Tom) status as a single woman continues on The Bold and the Beautiful. She and her husband, Bill Spencer (Don Diamont), separated after his kiss with her sister Brooke Logan (Katherine Kelly Lang). Although it appeared Katie and Bill were going to reconcile, she turned him down. Realizing she couldn't trust Bill, Katie thought it best to move on. Luckily for Katie, she won't be alone too much longer.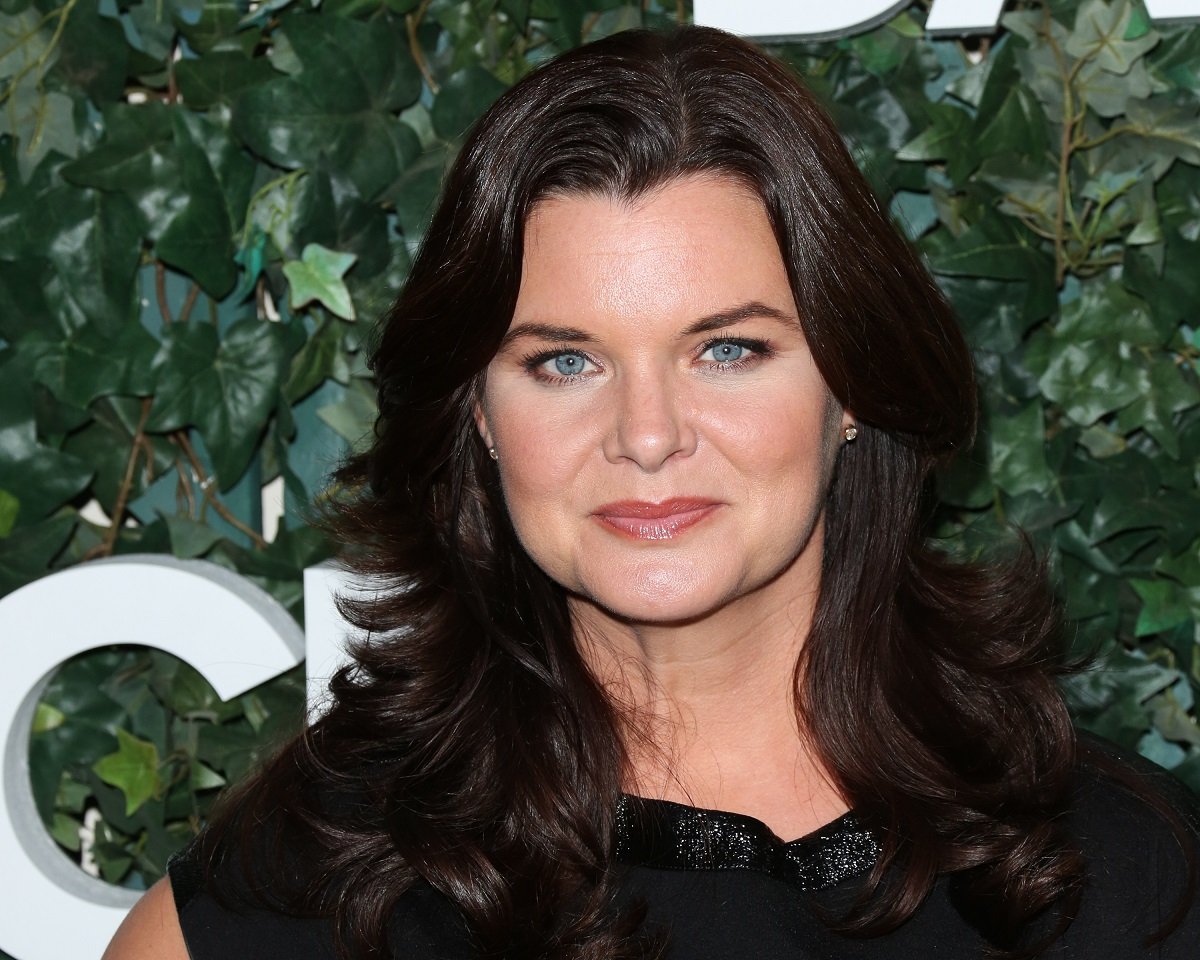 'The Bold and the Beautiful' hints at a new love interest for Katie Logan
With Bill and Katie over, The Bold and the Beautiful fans wonder what's next for the youngest Logan sister. Well, it seems the writers have a new love interest for her. So who is the lucky man who'll sweep Katie off her feet? The answer is Carter Walton (Lawrence Saint-Victor).
An upcoming promo for The Bold and the Beautiful shows Katie talking with Carter about her relationship with Bill. The video is sparking speculation about a possible Katie and Carter romance. Fans are already voicing their support for the couple on Twitter.
"Carter and Katie…Yes, please," wrote one viewer. Another commenter chimed in with, "Please put Katie and Carter together, they would be perfect for each other, and they both deserve better."
Quinn Fuller won't be happy about the couple's relationship
There's one person who'll be displeased about Katie and Carter's relationship. That person is Carter's ex Quinn Fuller (Rena Sofer). Carter and Quinn sent shockwaves in The Bold and the Beautiful community with their affair earlier this summer. Although Quinn returned to her husband, Eric Forrester (John McCook), she and Carter continued their rendezvous.
When Eric's erectile dysfunction created issues in their marriage, he encouraged Quinn to continue her relationship with Carter. However, recently Eric had a change of heart and asked Quinn to give up Carter. As much as Quinn loves Carter, she makes the painful decision to end their affair.
But she might be rethinking her decision when she sees Carter with Katie. As fans know, Quinn has a jealous streak, and Katie stealing her man will bring out Ms. Fuller's dark side.
Bill Spencer not giving up on Katie Logan
Aside from Quinn, Katie and Carter will also have to deal with Bill. Despite Katie's stance that their marriage was over for good, Bill isn't giving up on her. To win her back, Bill will enlist the help of Brooke and Ridge Forrester (Thorsten Kaye).
Yet, it might be too late for Dollar Bill. When he learns his ex-wife has moved on, he's going to be upset. However, that won't deter him from getting what he wants. As seen in the past, Bill's pulled devious schemes, and there's no telling what he'll do to break up Katie and Carter. Add Quinn into Bill's plan, and it's a recipe for disaster.