'The Bold and The Beautiful' Speculation: Liam and Hope Split After Liam Gets Hope Pregnant
The Bold and The Beautiful has the Liam-Hope storyline at its center. While some fans can't get enough of the happy couple, other fans would rather see a different storyline. That's why the latest speculation suggests that this couple is about to go through some pretty major things.
[Spoiler alert: Potential spoilers for upcoming episodes of The Bold and The Beautiful are ahead.]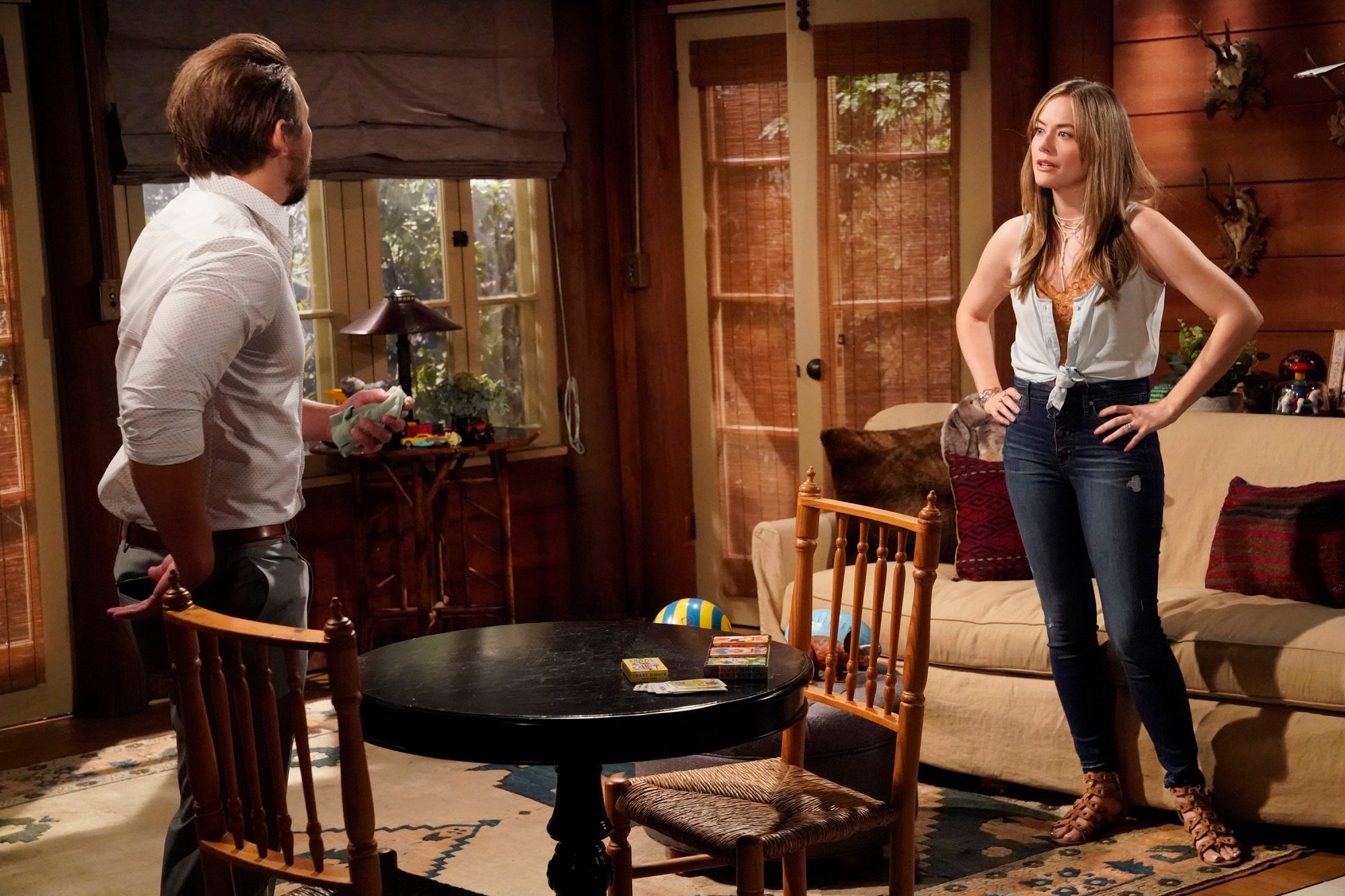 'The Bold and The Beautiful' fans are sick of Liam and Hope
If you believe Soaps @ SheKnows, part of the reason why The Bold and The Beautiful fans are sick of the Liam and Hope storyline is because of the way the whole "Liam getting kidnapped and set free" storyline was rushed.
And while the show has a habit of recycling storylines from time to time, they also know how to sideline characters when they need to. So, perhaps upcoming episodes will feature Liam and Hope sitting on the sidelines while other characters take center stage…at least for now.
"It's time for Liam and Hope to spend a bit of time on the backburner. This is not in any way, shape or form a diss of Annika Noelle and/or Scott Clifton, who've done an admirable job of shouldering the vast majority of this soap's plots for nigh on three years. But it's definitely time for Liam and Hope to become the people who talk about other people's storylines (which is Bold & Beautiful's way of sidelining characters)," writes the outlet.
The writers may make them take a break
The Bold and The Beautiful certainly has no shortage of storylines they can explore instead of the Liam and Hope retread.
For example, one of the main storylines that are intriguing to viewers right now is the "Bad Justin" storyline. Fans can't get enough of watching Justin slowly, but surely, lose his grip on sanity as he's banished from the Forrester inner circle.
And then there's the maelstrom that is Steffy Forrester, who is always good to get the fandom talking for weeks on end. Plus, how can we forget the prospect of Brooke getting taken down? There's lots of material to work with here.
Another possibility: Liam gets Hope pregnant — again
Of course, The Bold and The Beautiful fans may also get treated to the prospect of Liam getting Hope pregnant again. And according to Celebrity Dirty Laundry, Steffy's in the middle of that mess, too.
Fans will recall that Liam recently thought he was the father of Steffy's child. And, when he found out that he wasn't the father, he was extremely disappointed.
There's always a chance that Liam will get Hope pregnant again, if only for the experience of having a little one around again. And we all know that will kick off a whole new round of drama for "Lope."
RELATED: 'The Bold and the Beautiful' Spoilers for the Week of July 16: Justin's Future, Zoe's Departure