'The Bold and the Beautiful' Speculation: The Logan Sisters Uniting Behind Eric Has Ulterior Motives
The Bold and the Beautiful has a barn-burner of a story with the Eric-Carter-Quinn love triangle. Now, though, the triangle seems to be turning into a square as one of Eric's old flames rides back into the frame. Donna and Brooke Logan — aka The Logan Sisters — are uniting behind Eric as he struggles with Quinn and Carter's affair. (To be fair, though, Eric did finally give his blessing, albeit hesitantly, to the pairing.) But their motives aren't exactly noble.
[Spoiler alert: Potential spoilers for upcoming episodes of The Bold and the Beautiful are up ahead.]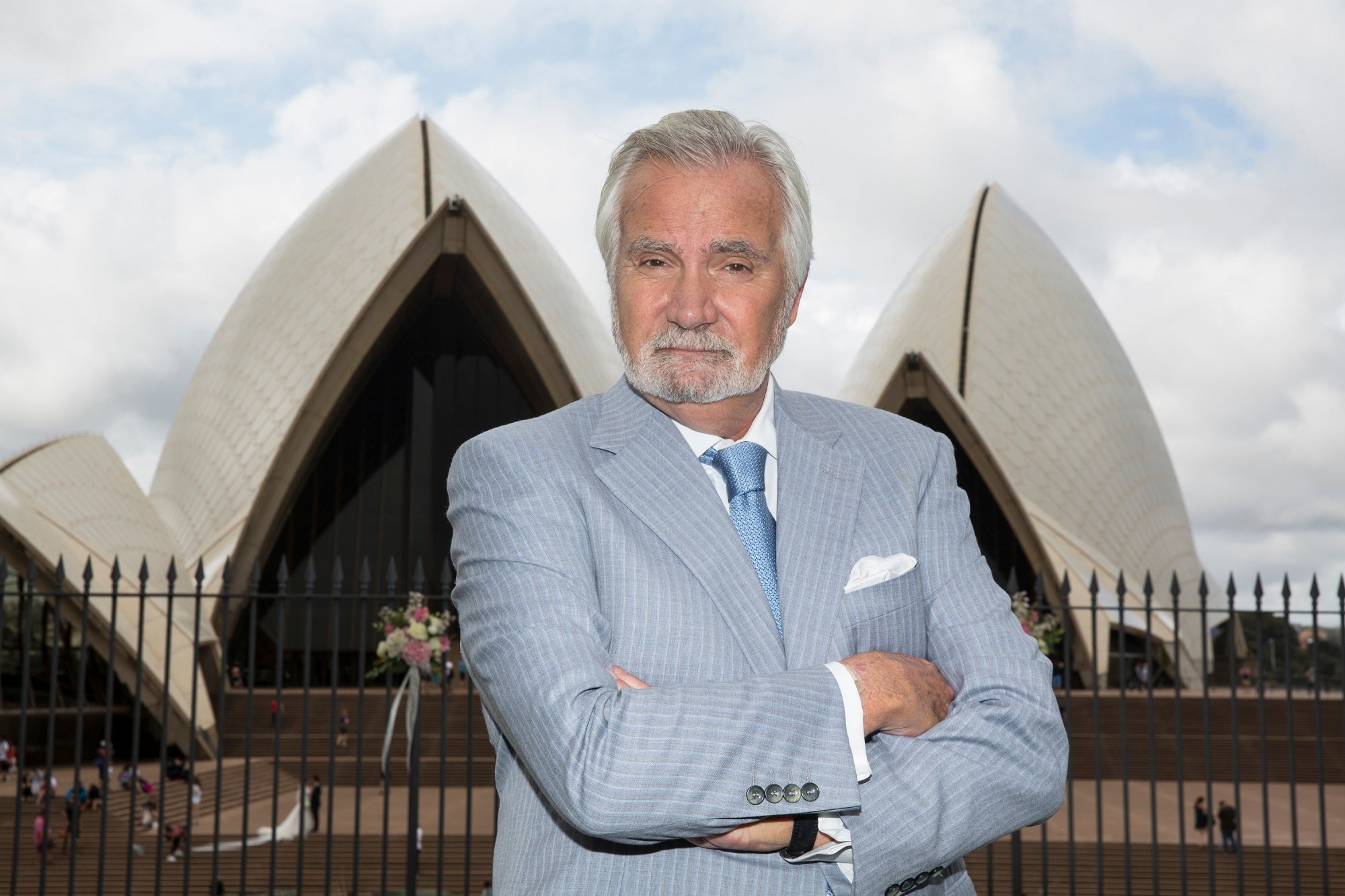 On 'The Bold and the Beautiful,' Eric is struggling with a polyamorous relationship
Originally, it was thought that Eric would be bound and determined to get even with everyone on The Bold and the Beautiful. After all, Carter stole his wife, Quinn, away. And Eric is not a man who takes defeat well.
But after overhearing Quinn talk to Shauna about his lack of performance in the bedroom, Eric resigned himself to the fact that he couldn't satisfy his younger wife. So, he struck up a compromise: he and Quinn can stay married, and Quinn can only sleep with Carter when "the urge" strikes.
As much as Eric gave his blessing to this union, though, he's struggling with it. Ridge is demanding answers — which Eric refuses to give — and Ridge's wife, Brooke, is nosing around the situation as well. So, what's going to happen?
Brooke and Donna Logan are supporting Eric in his struggle
According to Soaps @ SheKnows, upcoming episodes of The Bold and the Beautiful will feature Ridge dispatching a familiar face — Justin — to investigate Eric. Ridge — with Brooke's support — is going to get the truth about Eric and Quinn's situation once and for all. And he doesn't care if Eric chews his head off in the process.
"Determined to protect his father, Ridge turns to Justin and asks him to investigate every corner of Quinn's life," reported the outlet. "He feels she's made a fool of Eric long enough. But are there any secrets left for Justin to find, well, aside from the current situation? And how will Ridge react when he learns Eric was the one who gave Quinn his permission to be with Carter?"
Brooke may be playing the part of supportive partner to Ridge, but her motives are clearly "other." With the impending threat of taking Steffy down (no, we haven't forgotten that), Brooke can only really secure her position by consolidating the Forrester support. And she won't be afraid to enlist her sister in her quest.
But what are they really hoping for?
Previous The Bold and the Beautiful speculation suggested that Eric will take up with an ex-wife (in this case, Donna) in response to Quinn heading off with Carter. But now, though, new speculation suggests that Eric taking up with Donna will make him see that his problems in the bedroom are situational. In other words, he only can't "perform" because he's no longer attracted to Quinn. But all that will change when he finally gets Donna alone in the bedroom.
Donna and Brooke, meanwhile, have ulterior motives of their own. Brooke can't wait to get rid of Quinn, and there's no better way for Eric to get over Quinn than to get under someone else. And according to Soaps @ SheKnows, that's exactly why Donna and Brooke are getting behind the beleaguered Forrester patriarch.
Now, this is all just speculation. The speculation, though, has been further fueled by John McCook's Instagram page. As you can see from the post above, he recently made a post suggesting that Eric and Donna will finally be getting back together. And based on the comments on the post, fans of The Bold and the Beautiful couldn't be more excited about that potential reunion. But we'll just have to tune in to upcoming episodes of the show to find out if, indeed, Eric and Donna get back together.