'The Bold and the Beautiful' Speculation: Quinn Heartbroken After the Logan Sisters Steal Her Men
Quinn Fuller (Rena Sofer) is a character that The Bold and the Beautiful fans love to hate. Although Quinn has a wicked personality, she's also has a sensitive side. Despite the writers' attempt to make Quinn a heroine, viewers aren't buying it. They're waiting for the day Quinn gets her comeuppance, and it looks like it'll happen soon.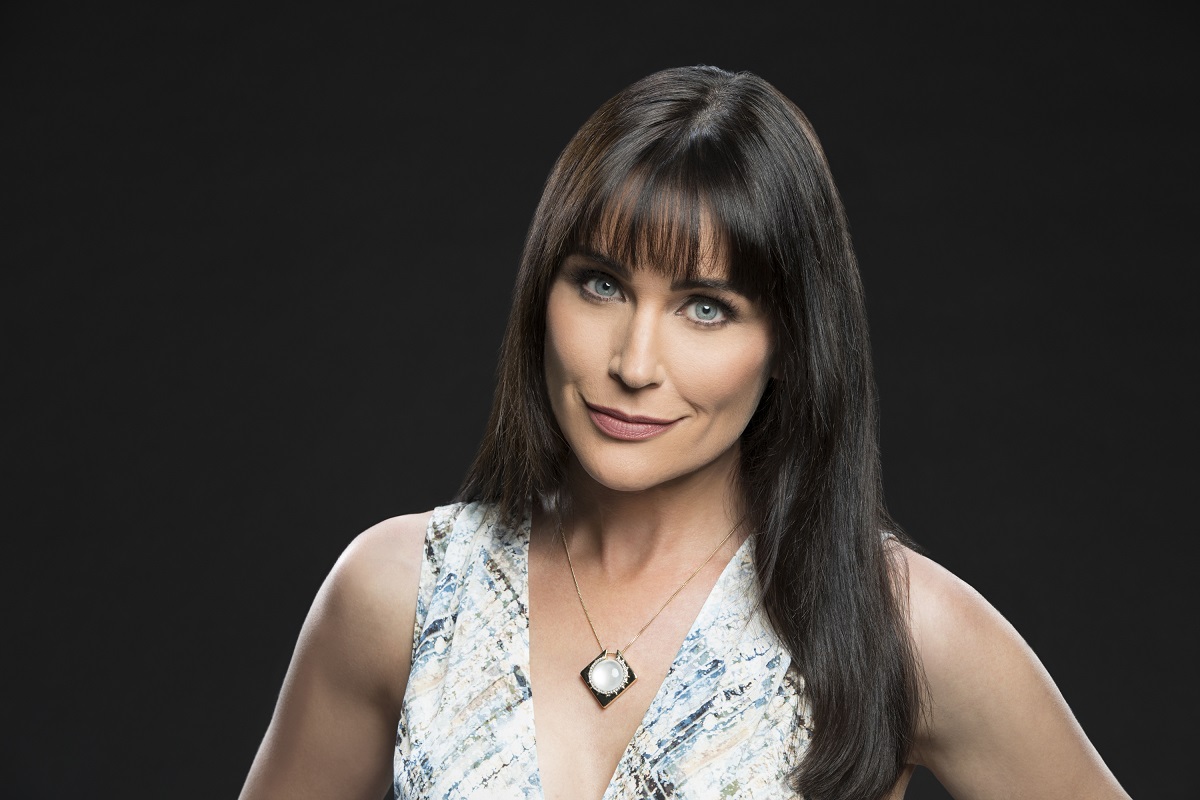 'The Bold and the Beautiful' Quinn Fuller headed for heartache
Like many The Bold and the Beautiful characters, Quinn's in the middle of a love triangle. Quinn's married to Eric Forrester (John McCook) but sleeps with Carter Walton (Lawrence Saint-Victor). When Eric couldn't be intimate with Quinn due to his erectile dysfunction, he encouraged her to see Carter.
However, the trio's secret was discovered by Ridge Forrester (Thorsten Kaye), and now Quinn's forced to make a decision. Eric asked his wife to give up Carter and stay with him. Although Quinn loves Carter, she can't abandon Eric, not after the Forrester patriarch admitted his loneliness. Despite Carter's pleas to run away together, Quinn breaks up with him. However, she might regret her decision.
Donna Logan goes after Eric Forrester
Quinn's decision o stay with Eric isn't going to please Brooke Logan (Katherine Kelly Lang). Brooke and Quinn have had a vicious rivalry over the years, and it's going to heat up even more. Brooke's primary focus is removing Quinn from Eric's life, and she'll receive assistance from one of her sisters.
According to Soaps.com, Brooke encourages Donna Logan (Jennifer Gareis) to fight for Eric. The Bold and the Beautiful fans know Donna still carries a torch for her Honey Bear. Taking Brooke's advice, Donna confesses her feelings to Eric, who is touched by her loving words. The tender moment between the exes could jumpstart their much-anticipated reunion.
Carter Walton moves on with Katie Logan
Quinn's days of being the Forrester matriarch might be over. With Eric leaving her for Donna, Quinn always has Carter to turn to for comfort. Or maybe not.
After Quinn breaks his heart, Carter doesn't waste any time in finding a new lady. Carter's next love interest is Katie Logan (Heather Tom). Upcoming previews have Carter becoming Katie's confidante as she discusses her split from Bill Spencer (Don Diamont). The Bold and the Beautiful fans know this will lead to romance between Carter and Katie, and they're supportive of the couple.
With Donna taking Eric, and Katie with Carter, Quinn will be left in the cold. She might be heartbroken at first, but Quinn's not going to take this lying down. The Logan sisters have disrupted her life too many times, and this latest betrayal will infuriate Quinn. Brooke, Donna, and Katie better watch their backs when it comes to Quinn.