'The Bold and the Beautiful' Speculation: Sheila Causes Steffy to Relapse
'The Bold and the Beautiful' villain Sheila Carter will do anything to get rid of her daughter-in-law Steffy Forrester.
The Bold and the Beautiful villain Sheila Carter (Kimberlin Brown) can't stay out of trouble. Sheila's latest crime led to her son John "Finn" Finnegan's (Tanner Novlan) death and may get her sent to prison. Since she's in danger of losing everything, Sheila vows to take down the one person who can destroy her.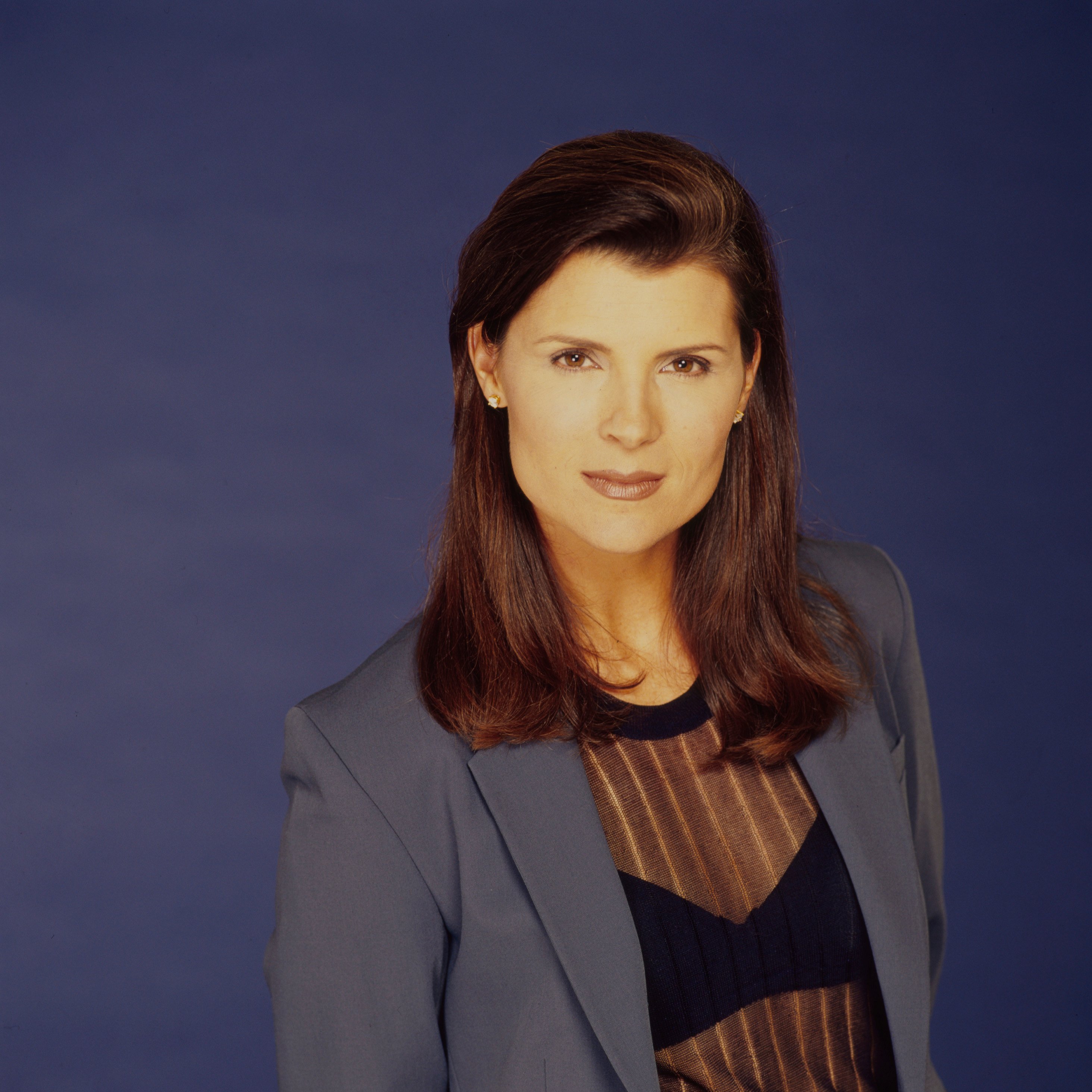 Sheila Carter isn't finished with Steffy Forrester on 'The Bold and the Beautiful'
Since Sheila's return to The Bold and the Beautiful in August 2021, she's been wreaking havoc. Her main target was her daughter-in-law Steffy Forrester (Jacqueline MacInnes Wood). The two women clashed over Sheila's role in Finn's life. Despite Sheila's claims of change, Steffy was skeptical of her mother-in-law.
Steffy had every right to be suspicious, and her worst fears were confirmed. After Steffy learned Sheila was responsible for switching Brooke Logan's (Katherine Kelly Lang) champagne, she threatened to expose Sheila's secret. Their confrontation turned deadly when Sheila accidentally shot Finn. Then when Steffy tried to call the police, Sheila shot Steffy.
Steffy survived to Sheila's horror, and now her daughter-in-law holds the cards. Steffy's memory is fuzzy about that night, yet Sheila knows that Steffy will remember everything before long. Sheila's not going down without a fight, and she'll do anything to stop Steffy.
Sheila Carter causes Steffy Forrester's drug relapse
Sheila's attempts at killing Steffy have been futile on The Bold and the Beautiful. Last week, Sheila snuck into Steffy's hospital room to turn off the machines until Liam Spencer (Scott Clifton) walked in. With Steffy's family hanging around, it'll be tough for Sheila to carry out her plan. However, she may have a new strategy in store.
Sheila overheard a conversation with Ridge Forrester (Thorsten Kaye) that Steffy had a past drug addiction. This tidbit of information is intriguing to Sheila and will come in handy. Speculation is Sheila will secretly drug Steffy getting her addicted to pills again.
With Steffy relapsing, her family will be concerned about her well-being. Meanwhile, Sheila will move in and take her grandson Hayes Finnegan (Piper Harriot). Yet, Sheila's plot may not be successful.
The walls are closing in on the troubled villain
Time's ticking for Sheila on The Bold and the Beautiful. Steffy's memory could return at any moment, meaning the end of Sheila's reign of terror. According to Celeb Dirty Laundry, Steffy and Sheila have another heated confrontation, sparking the Forrester CEO's flashbacks.
Steffy will recall her argument with Sheila in the alley and Finn's shooting. An angry Steffy vows Sheila won't get away with this; however, Steffy may regret her threat. As seen in their past confrontation, Sheila's a dangerous woman. She tried to silence Steffy once and will do it again.
Sheila was unsuccessful in her first attempt to get rid of Steffy, and she may have the same results. The rest of the Forresters will learn of Sheila's secret and realize she was involved in the shooting. With Steffy's life in danger, they'll race to rescue her. But will they make it in time?